Teams Split Four-Game Season Series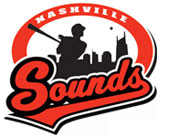 Nashville, TN – Right fielder Ricardo Nanita belted a pair of home runs to power the visiting Las Vegas 51s to a 7-2 win over the Nashville Sounds on Monday evening at Greer Stadium in the finale of a four-game series.
With the victory, Las Vegas recorded a split of the team's four-game season series, winning the final two contests following a pair of Nashville triumphs on Friday and Saturday.
Las Vegas took a 1-0 lead with an unearned run against Sounds starter Josh Butler in the top of the second inning. Ex-Sound Chris Woodward reached with one out when right fielder Caleb Gindl dropped his fly ball after avoiding a near-collision with center fielder Logan Schafer. Woodward later scored on catcher Brian Jeroloman's two-out single.
«Read the rest of this article»
Researchers at MIT's Lincoln Lab have developed technology that may someday cure the common cold, influenza and other ailments.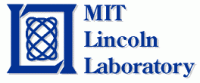 Cambridge, MA — Most bacterial infections can be treated with antibiotics such as penicillin, discovered decades ago. However, such drugs are useless against viral infections, including influenza, the common cold, and deadly hemorrhagic fevers such as Ebola.
Now, in a development that could transform how viral infections are treated, a team of researchers at MIT's Lincoln Laboratory has designed a drug that can identify cells that have been infected by any type of virus, then kill those cells to terminate the infection.
«Read the rest of this article»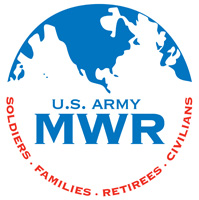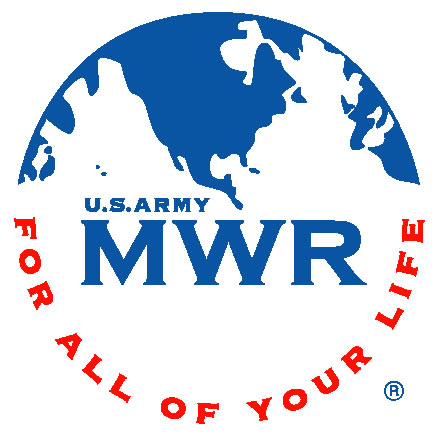 Fort Campbell, KY – Get amped-up for the ultimate gaming and entertainment experience. There is a new hot spot in town located right on Fort Campbell. The building formerly known as Froggy's is now a high-energy entertainment and recreation facility called The Zone.  Located at 3910 Indiana Avenue, the Zone has many elements for Soldiers to enjoy. 
If video games are your thing, then you will be in gaming paradise. The Zone has nine video gaming stations with each station having three gaming systems to include PlayStation 3, Nintendo Wii, and Xbox 360.  Each station is equipped with 55″ LCD HDTV flat screen TV's. Players can choose from a library of games to play and utilize for free. «Read the rest of this article»
APSU Sports: Men's Football

Clarksville, TN – Inconsistency was the key word from both sides of the football after Austin Peay State University's first scrimmage, Monday morning, at Governors Stadium.
The offense tallied six plays of 25 or more yards while the defense produced 16 plays that resulted in negative yards in a scrimmage that saw 85 plays run. The offense finished with 13 first downs and three scores while the defense failed to produce a turnover, although defensive personnel did block an early field-goal attempt.
«Read the rest of this article»

Montgomery County, TN – To say Marc DiBernardo runs for a reason is an understatement. On Saturday, October 15th, this Fort Campbell Soldier will run in the Go Commando Half Marathon presented by CDE Lightband in hopes of breaking his second world record. His mission is to bring awareness to Team Red, White & Blue, a non-profit organization committed to wounded veterans and their families.
DiBernardo began running when he joined the military in 2002. However, he soon took running to a new level. Each time he enters an event, DiBernardo wears a unique piece of racing equipment, a gas mask. What started as a lighthearted approach to fitness turned into a passion. DiBernardo has participated in several military challenge competitions, including Fort Campbell's 'Toughest Air Assault Competition' in 2007. Now he has set his sights to Go Commando and he's bringing the mask with him.
«Read the rest of this article»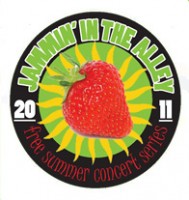 Clarksville, TN – The City of Clarksville together with U.S. Bank will be Jammin' in Strawberry Alley again on Friday. Join us August 19th for this month's free concert and to enjoy yet another "night market," featuring more than a dozen vendors from Clarksville's weekly Downtown Market. Vendors will be set up from 5:00pm to 8:00pm, and the concert will begin at 7:00pm.
This month's concert features the Next Level Band, who will be sure to keep you on your feet with a variety of cover tunes for all to enjoy. «Read the rest of this article»

Clarksville, TN – On August 15th, 2011, around 1:41am, officers were called to Walmart, 1680 Fort Campbell Boulevard about two suspicious packages left in the parking lot.
According to witness information, a male and female drove into the lot and started to unload two suitcases in the parking lot, but saw Walmart employees standing outside. The suitcases were then placed back in the car. The male in the car approached the Walmart employees and asked to use a cell phone, but the employees refused to allow him to use one.
«Read the rest of this article»
APSU Sports Information: APSU Tennis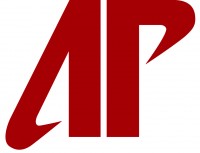 Clarksville, TN – Austin Peay's tennis program will host open tryouts 2:00pm, Wednesday, August 31st on the Austin Peay Tennis Courts.
Tryouts are open to any APSU student with tennis experience. Potential student-athletes must be enrolled with at least 12 credit hours for the Fall semester on main campus. All tryouts must sign a waiver of medical liability prior to participation. If under 18 years old, the waiver must be signed by a parent or legal guardian.
Those planning to attend open tryouts should contact head tennis coach Malik Tabet at 931.221.6101 or by email at .


Clarksville, TN – The City of Clarksville held their first Pooch Pool Party this weekend at the Swan Lake Swimming Pool. Around 60 pets participated in this ground breaking event for the City of Clarksville. One reason that Swan Lake pool was chosen was due to the fact that the kids wading pool is the only zero-entry swimming pool in our area. Both of the pools at the facility were open to the pets. Special ramps were attached to the hand rails to allow easy entry and exit from the main pool.
In addition to the swimming, there were several games held including a big splash contest. Liz McGraw's Malti-poo (Maltese and Poodle mix) McKenzie won the contest for animals for 30 pounds and under. Door prizes from the various sponsors were also given away.
«Read the rest of this article»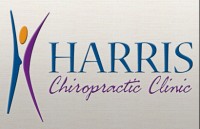 Clarksville, TN – Idiopathic Hypertension is the name of elevated blood pressure with no explainable etiology/cause. The elevation of systolic and diastolic blood pressure represents an increase in vascular tone for the purpose of increasing blood pressure. There are a number of speculated mechanisms that may contribute to this reaction and adaptation body.
The adrenal and kidney responses result from increased stimulation and stress resulting in increased tension of the vascular tone. Oftentimes, elevated blood pressure is a body response high levels of inflammation and allergy in the environment or diet.
«Read the rest of this article»