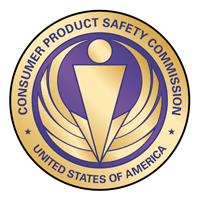 Washington D.C. – The U.S. Consumer Product Safety Commission, in cooperation with the firm named below, today announced a voluntary recall of the following consumer product. Consumers should stop using recalled products immediately unless otherwise instructed.
"meetoo" Clip-on Chair recalled.
It is illegal to resell or attempt to resell a recalled consumer product.
Name of Product: "metoo" Clip-on Chair
Units: 54,000 (these were the subject of a product safety alert issued May 6th, 2011)
Importer: phil&teds USA Inc, of Fort Collins, CO.
Hazard: Missing or worn clamp pads allow the chairs to detach from a variety of different table surfaces, posing a fall hazard. In addition, when the chair detaches, children's fingers can be caught between the bar and clamping mechanism, posing an amputation hazard. Also, user instructions for the chairs are inadequate, increasing the likelihood of consumer misuse.
Incidents/Injuries: phil&teds and CPSC have received 19 reports of the chairs falling from different table surfaces, including five reports with injuries. Two reports of injuries involved children's fingers being severely pinched, lacerated, crushed or amputated. The three other reports of injury involved bruising after a chair detached suddenly and a child struck the table or floor.
Description: The product is an infant/toddler chair with a nylon fabric seat and a metal frame that clamps onto tables using two metal vise clamps. The upper part of each clamp rests on the table top and has either a rubber pad on its underside or a rubber boot covering the clamp. The chair is sold in three fabric colors – red, black and navy. Chairs subject to this recall do not have black plastic spacers between the cross bar and the clamps.
Sold through: Buy Buy Baby, Target, Toys R Us and their online sites; philandteds.com; Amazon.com; other online retailers; and a variety of independent juvenile specialty stores from May 2006 to May 2011 for between $40.00 and $50.00.
Manufactured in: China
Remedy: Consumers should immediately stop using the product and contact the company to receive a free repair kit and revised user instructions. Consumers who previously received a repair kit with only rubber boots should also stop using the chair and contact the company for the new repair kit.
Consumer Contact: For additional information, contact phil&teds USA at 855.652.9019 or visit the company's website at www.philandteds.com/support
The U.S. Consumer Product Safety Commission (CPSC) is still interested in receiving incident or injury reports that are either directly related to this product recall or involve a different hazard with the same product. Please tell us about your experience with the product on www.saferproducts.gov
About the U.S. Consumer Product Safety Commission
CPSC is charged with protecting the public from unreasonable risks of injury or death associated with the use of the thousands of consumer products under the agency's jurisdiction. Deaths, injuries, and property damage from consumer product incidents cost the nation more than $900 billion annually. CPSC is committed to protecting consumers and families from products that pose a fire, electrical, chemical, or mechanical hazard. CPSC's work to ensure the safety of consumer products – such as toys, cribs, power tools, cigarette lighters, and household chemicals – contributed to a decline in the rate of deaths and injuries associated with consumer products over the past 30 years.
Under federal law, it is illegal to attempt to sell or resell this or any other recalled product.
To report a dangerous product or a product-related injury, go online to: www.saferproducts.gov, call CPSC's Hotline at 800.638.2772 or teletypewriter at 800.638.8270 for the hearing impaired. Consumers can obtain this news release and product safety information at www.cpsc.gov. To join a free e-mail subscription list, please go to https://www.cpsc.gov/cpsclist.aspx.