Clarksville, TN –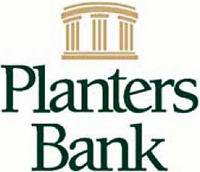 Planters Bank has always prided its self on keeping one eye on the future. That is what first lead them to Clarksville, Tennessee and allowed them take advantage of the area's rapid growth; and that is what led them to open their newest branch location at Dunlop Lane and Rossview Road.
The relocation of the Hospital from Memorial Drive to its new location on Dunlop Lane; along with the area's close proximity to Governor's Square Mall and the Industrial Park has supercharged its growth potential. And Planters Bank knew they needed to position themselves to take full advantage of that.
"The Rossview/Dunlop Lane area has been a target of ours for quite some time and we are thrilled to finally be open here," said CEO Elizabeth McCoy . "We've had tremendous success in the Clarksville market these past eight years and expect our growth to continue. Our branch staff will be active in the community, just as we are at all of our locations, and we look forward to serving customers and businesses here."
Indeed they are the Planters Bank is the first financial institution to open a branch what is a prime location. Situated a hundred feet from the intersection of Rossview Road and Dunlop Lane, and a couple hundred feet from the main entrance to the new Gateway Hospital.
"We feel like this is a great growing area of the community. We are proud to be associated with Clarksville, and Clarksville has been very good to Planters Bank," McCoy said.
This has led to a desire for Planters Bank to give something back,  so for a time they will be donating $10 for each new account opened at the Dunlop Lane branch to Rossview area schools. "We felt that a great way to do that here was by partnering with the Rossview schools." The principals will have the liberty of using the funds for classroom technology or an academic program, she explained.
A few of the many ways that Planters bank works to help our community is through their support for the Clarksville Area Chamber of Commerce, their support for the Roxy Regional Theatre's planned Center for Arts and Education, The Customs House Museum, the Clarksville-Montgomery County Education Foundation, and the Aspire Foundation; among others.
"A big part of what community banks do is support their local communities," McCoy stated.
The building is very light and open with a very modern and trendy decor. Art from local artists is featured in the decorating. The interior design was handled by Martha Elliott from Martha Elliott  Interiors.
"We have been planning the fifth branch in our network of banking centers in the Montgomery County Market for some time.  We wanted to wait and to get the right location and the right facility.  With this location standing in the shadow of the new hospital and in the center of the commercial and professional district for this community. I think we have more than succeeded" said Joe Pitts, Vice President of Business Development. He then expressed Planters bank appreciation of their small business clients.
One of the features of the new branch that businesses will find especially useful, is its  "Intelligent ATM" which accepts deposits; and scans it then includes an image on the back of the ATM receipt.
Assistant Vice-President Stacey Wenzler, formerly at the bank's Hilldale branch, 1971 Madison Street, will serve as Rossview Branch Manager. VP of Commercial Lending, Amy Jerles-Orton, and VP of Retail Operations, Glenn Rodgers, will also relocate to Rossview. Scott Jensen, assistant vice-president and branch manager at the North Clarksville office, 2019 Fort Campbell Blvd., will relocate to Hilldale. Robin Henderson was hired in April as banking officer and branch manager at the North Clarksville office.
The bank's current St. Bethlehem area branch at 2250 Wilma Rudolph Blvd. will maintain drive-thru operations through September 30, then it will transition to full service mortgage services office.
Planters Bank would like to extend an open invitation to businesses and individuals to come out to the new Dunlop Lane branch, and see what Planters Bank can do for you.
Photo Gallery
About Planters Bank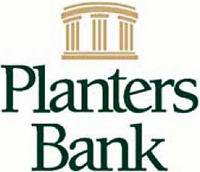 Planters Bank is committed to delivering an exceptional banking experience by blending technological convenience with helpful customer service and personalized attention.   They understand the importance of strong, hometown values and the impact of local decision making in the communities we serve. Not everyone expects a community bank to lead the way, but Planters accepts the challenge and is dedicated to exceeding your expectations.
Since first opening its doors, Planters Bank has made a name for itself as an energetic player in the financial services market. Contributing to our success is the ability to leverage the flexibility associated with being locally owned and operated with a strong focus on service.
Today, Planters Bank has nine full-service locations serving Hopkinsville, Kentucky (Christian County) as well as Clarksville, Tennessee (Montgomery County). The bank's Main Street office in Hopkinsville is in the Dillard-Campbell House, which was built in 1849 and listed in the National Register of Historic Places.
About Bill Larson
Sections
Business
Topics
Aspire foundation, Clarksville Area Chamber of Commerce, Clarksville-Montgomery County Education Foundation, Customs House Museum, Dunlop Lane, Elizabeth McCoy, Gateway Hospital, Grand Openintg, Joe Pitts, Martha Elliott, Martha Elliott Interiors, Planters Bank, Rossview Elementary School, Rossview High School, Rossview Middle School, Rossview Road, Roxy Regional Center for Arts and Education, Roxy Regional Theatre