National Immunization Awareness Month
CATalyst Council Urges Cat Owners to Check Their Cat's Vaccinations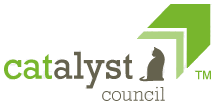 Annapolis, MD – 2011—During National Immunization Awareness Month, CATalyst Council—a national initiative comprised of animal health and welfare organizations working on behalf of cats–would like to remind cat owners that their feline friends need vaccines, too!
By preventing common diseases, cat owners are taking an important step to ensure that their cats live the longest, healthiest lives possible. The best thing for a cat owner to do is to take their cat to its veterinarian for a wellness visit when the veterinarian can check to see if the cat needs any vaccines or additional immunizations. «Read the rest of this article»


Clarksville, TN – The weekly Clarksville Parks and Recreation Department Recreation Report provides Clarksvillians with a glimpse at the activities and events that are available from the Parks and Recreation Department for them to enjoy together as a family.
This weeks highlights include:
Collin Raye to Headline Riverfest 2011
Movies in the Park
Cooking with the Mayor
Toddlers in Action
Archery is Back!
Fishing Tournaments Return to Riverfest
«Read the rest of this article»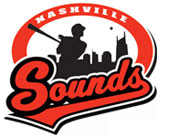 Papillion, NE – The Nashville Sounds lost a 5-3 contest to the division-leading Omaha Storm Chasers on Sunday afternoon in the second game of a crucial four-game series at Werner Park. With the loss, Nashville (65-64) moved to 7.5 games behind the Storm Chasers in the American Northern Division. The Sounds also have dropped 10 of 12 day games on the road this season.
Lowering his earned run average to a PCL-best 2.18 ERA on the afternoon, Omaha starting pitcher Luis Mendoza (10-5) shut down the Sounds' offense. The Omaha All-Star allowed one unearned run on five hits in seven innings pitched for the victory.
Third baseman Taylor Green had two hits while first baseman Mat Gamel and centerfielder Logan Schafer each hit solo homers.
«Read the rest of this article»
APSU Sports: Women's Soccer

Chattanooga, TN – A pair of bookend goals by sophomore Tatiana Ariza opened and closed a 4-0 win by Austin Peay State University women's soccer team against Chattanooga, Sunday afternoon.
Ariza scored the game's first goal on a penalty kick in the 39th minute to make it 1-0, and added the game's fourth goal in the 82nd minute. Not only was it her third career multi-goal game, it also was her second consecutive after netting a hat trick against Alabama A&M, Friday.
«Read the rest of this article»
Semi-daily preaching by a Semi-daily Preacher on a semi-daily basis
I just wrapped up a fascinating and enlightening conversation with a two year old boy in a coffee shop.  I think he won.
As many of you know I routinely do a lot of my writing in coffee shops.  There's just something about trying to concentrate above the noise of a continuous cappuccino machine that I find helpful to creativity.  
Anyhow, as is my custom, I was sitting along the back wall  tip-typing away, feeling (and appearing) very productive and important to all around, when I sensed somebody very short, and slobbery staring at me.  I looked up and saw a shirt-less, 2 1/2 foot, tow-headed, 2 year-old boy in light blue overalls and sandals smiling at me and pointing at my computer.
"I Colby!" he announced.
"Hello, Colby," I said, "I working."
Then Colby screamed with delight at this hilarious joke.  It was then I realized just how intelligent he really was. Intelligent people always "get" my jokes. «Read the rest of this article»
APSU Sports: Men's Football

Clarksville, TN – Ryan White and Jake Ryan showed they are close to being ready for the 2011 football season to start.
Meanwhile, the defense finally got those much-sought turnovers in Austin Peay State University's Saturday morning 71-play scrimmage.
On just his second carry against the second-team defense, White ran 42 yards for a touchdown. The preseason All-Ohio Valley Conference selection finished with 54 carries on four carries.
Ryan, meanwhile, completed four passes of 10 yards or more, including a 20-yard scoring toss to Tee Howell.
«Read the rest of this article»

Nashville, TN – The Tennessee Wildlife Resources Agency is participating in the Recreational Boating and Fishing Foundation's (RBFF) Lapsed Boat Registration Pilot Program. The program is directed at increasing boat registration renewals among lapsed boaters.
Tennessee is the fourth state to implement the direct mail pilot effort developed by RBFF in partnership with the Oregon State Marine Board (OSMB) and the Oregon Department of Fish and Wildlife (ODFW). Tennessee joins Florida, Ohio and Oregon.
"We're thrilled that Tennessee is joining our pilot program to increase boat registration renewals," said RBFF President and CEO Frank Peterson. "Boat registrations are critical to state fish and wildlife and boating infrastructure programs, and we've learned that if we simply remind boat owners about the joys of the sport and the important impact their participation has, they'll get back out on the water."
«Read the rest of this article»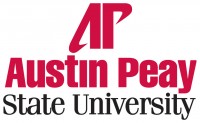 Clarksville, TN – For 19 years, Gregg Schlanger sauntered across the Austin Peay State University campus wearing a blazer, an untucked shirt and a ball cap pushed back on his head. He'd stop the students, faculty and staff members who crossed his path to make a joke or tease them affectionately.
He was unassuming and relaxed, but for those who knew him, he was a deeply serious artist whose work brought light to important social issues, such as the availability of drinking water in Third World nations. Earlier this summer, Schlanger ended his long tenure at APSU as professor and interim chair of the art department in order to head up the art program at Central Washington University.
«Read the rest of this article»
Market Commentary by Scott J. Brown, Ph.D., Chief Economist
Fear remained a significant factor in the financial markets, as concerns about weaker economic growth and worries that Europe's sovereign debt crisis may be morphing into a fully-fledged banking crisis (with some implications for the U.S.) helped send long-term Treasury yields to record lows (the 10-year note traded briefly below 2%).
The economic data were mixed, but consistent with a lackluster-to-moderate pace of growth in the overall economy, not a recession. Industrial production rose 0.9% (more than expected), boosted by hot weather (increased output of utilities) and a rebound in autos – otherwise, manufacturing output rose 0.3%. Residential construction activity was soft. Existing home sales disappointed (the National Association of Realtors cited problems in the appraisal process and difficulties in obtaining financing). Consumer price inflation rose more than expected, boosted by the seasonal adjustment (which inflated gasoline prices) and higher apparel costs (three large increases in a row). Owner's equivalent rent (which accounts for about a quarter of the overall CPI and a third of the core CPI) rose 0.3% (as a point of comparison, OER rose 0.3% over the 12 months ending December 2010). «Read the rest of this article»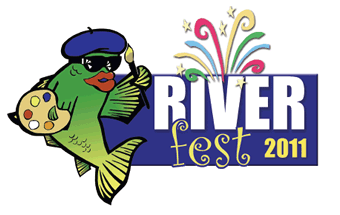 Clarksville, TN – The Big Bass Fishing Tournament is returning to Riverfest this year.
After Fairgrounds Park was closed for construction, the tournament was put on hold. With the recent opening of the new Clarksville Marina boat ramps at Liberty Park, the tournament will return for it's second year to benefit the Tennessee Wildlife Resources Foundation. «Read the rest of this article»