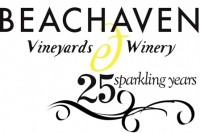 Clarksville, TN – Randy Moore & The Fabulous Suedes took center stage at Beachaven Winery's Jazz on the Lawn event on Saturday. Several hundred people attended the free concert. People attend Jazz on the Lawn for wonderful company, good food, awesome wines, and to enjoy great music.
This marks the 24th year for Jazz on the Lawn, and the 25th year that Beachaven Winery has been in business.
About Randy Moore and the Fabulous Suedes
Randy Moore of Humble, Texas has made music his trade for about 20 years. A  friend and co-writer with his musical mentor the late Carl Perkins ("Blue Suede Shoes"), Randy has opened concerts for Bruce Springsteen, Bon Jovi, Joan Jett, Hank Williams Jr., David Allen Coe, Amy Grant, Vince Gill… OK, you get the picture. He makes good music.

Randy now tours the country with his band, The Fabulous Suedes. . He's a composer of his own music and as of this writing has landed a motion picture deal for and original screenplay co-written with Debbie Perkins and Rick Korn, called "The Thinkin' Place"the Carl Perkins Story.

He's also developed a tribute to Johnny Cash called "The Man In Black" adding yet another layer to his live performance and schedule. Randy Moore makes good music, always has, always will.
The Next Jazz on the Lawn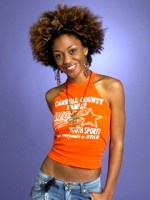 The next Jazz on the Lawn is scheduled for September 3rd and features Nadia Turner.
Nadia Turner first gained national attention as a finalist on the fourth season of American Idol. After finishing the series in eighth place, the Miami native and former pageant competitor continued to pursue her music career, setting to work on her debut album, while also taking the time to appear in the 2006 Shavar Ross film Lord Help Us.

Nadia was born and raised in Miami, Florida and started singing at five years old. She won her first trophy at age eleven in the Betetees Sorority talent show. She won her first pageant at age fifteen singing in the Miss Martin Luther King, Jr. Pageant.
Photo Gallery