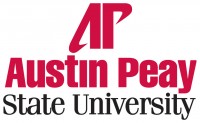 Clarksville, TN – For the artist Wes Sherman, an old painting by Vincent van Gogh or George Inness isn't simply a static work of art. Each piece is alive in the present, with modern day viewers interpreting its images to fit into the world he or she knows.
"I believe that we have always borrowed from the past to redefine or rediscover our existence," he said.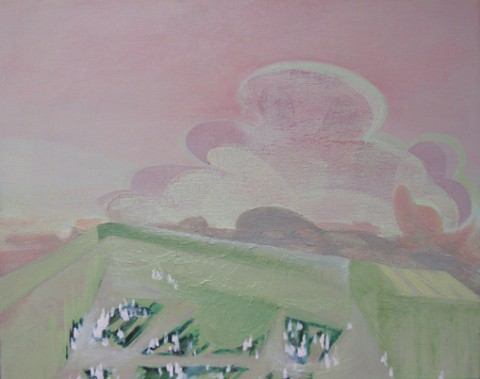 Sherman's fascination with this rediscovery has led to a fascinating new exhibit of his work, "Re-presentation: New Paintings by Wes Sherman," which opens at 7:00pm on September 6th in the Austin Peay State University Trahern Gallery. The show begins with a lecture by Sherman in Trahern room 401 and is followed by a reception. The exhibit runs until September 25th and is free and open to the public.
The works in the show represent more than simply the "influences" of past masters on Sherman's work. They literally are his rediscovery of the art form through those older pieces.
"I start with a painting from history and then begin to abstract from it until I find something new about color, space or paint," he said. "With my paintings, I try to master the medium, but more importantly, I try to pick paintings from history that will help me to discover how history speaks to the present. Art is not a decoration, but a declaration of one's self-understanding of place in this world."
Sherman began painting in 1992 and went on to study under the noted abstract artist Thomas Nozkowski at Rutgers University's Mason Gross School of the Arts. He has exhibited his work in 24 solo shows and numerous group shows at such prominent venues as the Galerie Lelong and the Bill Maynes Gallery in New York City and the Zeitgeist Gallery in Nashville. In 2011, he was the recipient of a Fellowship for Painting from The New Jersey State University Council for the Arts, and over the next year he will have shows at East Tennessee State University, Lipscomb University, Alfa Art Gallery and The Center for Contemporary Art.
For more information on the "Re-presentation" exhibit, contact Paul Collins, Trahern Gallery director and APSU assistant professor of art, at 931.221.7790.