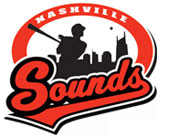 Nashville, TN – The Nashville Sounds lost their second straight game to the cross-state rival Memphis Redbirds on Thursday evening, falling 9-6 at Greer Stadium.
With the win, Memphis pulled within three games of division-leading Omaha, which lost in New Orleans. The Sounds (66-67), who fell below .500 for the first time since August 8th, remain 8 ½ games back of the Storm Chasers with 11 contests remaining in the season.
Redbirds right fielder Nick Stavinoha paced the visitors' 13-hit attack with a 4-for-6 evening.
«Read the rest of this article»
APSU Sports: Women's Volleyball

Tuscaloosa, AL – Eighteen days of preseason training will be put to the test when Austin Peay State University's volleyball team opens its 2011 campaign at the Hampton Inn Bama Bash, Friday and Saturday.
The Lady Govs will meet host Alabama in a 7:00pm, Friday, before facing Alabama State (10:00am) and Texas State (3:00pm), Saturday. It will be an opportunity for Austin Peay to face another team after having to face one another for two-plus weeks. First-year head coach Bill Egbert is looking forward to seeing how the Lady Govs will fare with another team facing them across the net.
«Read the rest of this article»

Montgomery County, TN – Students will be receiving their first progress reports on Friday, based on the first three weeks of academic performance. Parents can follow along on their child's progress more frequently by signing up for PowerSchool.
If parents need a sign-in password, they may contact their child's school office for assistance.

Nashville, TN – In an effort to fight prescription drug abuse and misuse in Tennessee, representatives from the Governor's Office, Department of Safety and Homeland Security, and the Department of Mental Health on Wednesday attended the first meeting of the Interstate Prescription Drug Task Force in Ashland, KY.
Tennessee joins Kentucky, Ohio, and West Virginia in forming a multi-state alliance to fight prescription drug abuse on several fronts.
Law enforcement officials consider prescription drug abuse an increasing problem in Tennessee, which consistently ranks as one of the top states in the country for the use of prescribed medications. «Read the rest of this article»
APSU Sports: Men's Football

Clarksville, TN – Austin Peay State University's football team is now in full pre-game mode as it prepares to open the 2011 season.
After the Governors final scrimmage, last Saturday, the Governors have shifted their focus to preparing for Cincinnati, APSU's opponent for the 6:00pm, Saturday, September 3rd, season opener in Nippert Stadium.
"We have started to implement our (game) plans," APSU coach Rick Christophel said. "We are going to see what we can and can't do against them. They are well-coached and Coach (Butch) Jones went through a transition period last year. One thing for sure—they are a good football team.
«Read the rest of this article»

Clarksville, TN – On August 25th, 2011 at 1:10pm, the Clarksville Police Department responded to the Red River Bridge near Wilma Rudolph Boulevard in reference to a cyclist possibly being struck by a vehicle that left the scene. The cyclist has been taken to Nashville by Lifeflight.
There is a possibility that the Cyclist was not struck by a vehicle, but hit the curb, fell off the bike and struck his head.
The investigation is pending and there is currently no further information.
Written by Sgt. 1st Class Stephanie Carl
159th Combat Aviation Brigade Public Affairs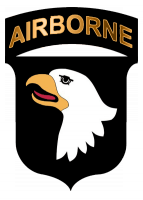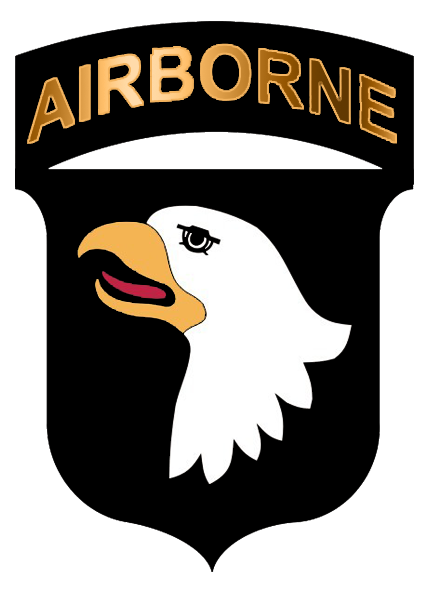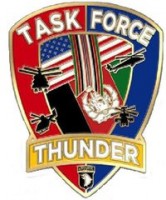 Forward Operating Base Wolverine, Afghanistan – The closest a combat aviation brigade normally gets to artillery is sling-loading a gun from point a to point b. Likewise, the closest artillerymen normally come to aviation is when they call for close air support on the battlefield.
Despite the lack of howitzers, the fire support teams within Task Force Thunder (159th Combat Aviation Brigade) carry an important part of the brigade's mission in Regional Command South.
"We work in conjunction with the [intel section] for targeting and developing effects on the battlefield," said Staff Sgt. Joshua DeWitt, the fire support officer for Task Force Wings (4th Battalion, 101st Aviation Regiment). "We manage and control fixed wing, (intelligence, surveillance and reconnaissance) and indirect fire assets to support the unit."
«Read the rest of this article»


Montgomery County, TN – Clarksville Montgomery County School System's high schools are inviting parents to an open house from 5:00pm to 7:00pm.
This is a great opportunity for parents to learn more about their student's school and academic experience.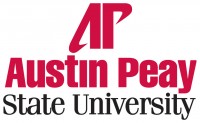 Clarksville, TN – TN Eta Residential Learning Community, of Austin Peay State University was recently named one of Sigma Phi Epsilon's best chapters in the nation and recognized with the coveted Buchanan Cup.
The Buchanan Cup, an award for outstanding chapter performance, is named after the fraternity's former Grand President Edwin Buchanan. It is bestowed every two years for chapters excelling in all areas of chapter operations and leadership including volunteer support, recruitment, member development, academics, fiscal health and faculty engagement.
«Read the rest of this article»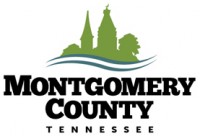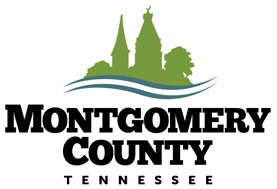 Clarksville, TN – On August 26th, 2011 Women's Equality Day will be held at the Montgomery County Archives from 10:00am to 4:00pm. There will be remarks from Peggy Steed Knight at 11:00am.
The Montgomery County Archives are located at 350 Pageant Lane, Suite 101D, Veterans Plaza, Clarksville. When attending, please use the Crossland Avenue entrance.