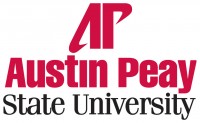 Clarksville, TN – TN Eta Residential Learning Community, of Austin Peay State University was recently named one of Sigma Phi Epsilon's best chapters in the nation and recognized with the coveted Buchanan Cup.
The Buchanan Cup, an award for outstanding chapter performance, is named after the fraternity's former Grand President Edwin Buchanan. It is bestowed every two years for chapters excelling in all areas of chapter operations and leadership including volunteer support, recruitment, member development, academics, fiscal health and faculty engagement.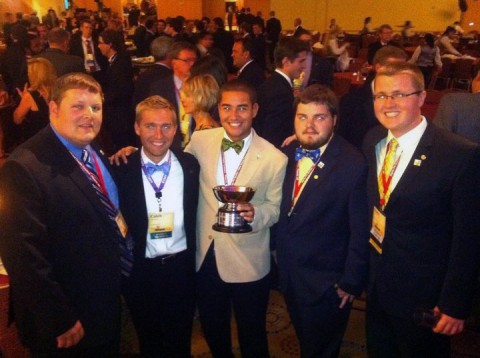 This marks the 3rd time the Austin Peay State University chapter has won the Buc Cup. For the rigorous application process, the chapter noted a number of efforts designed to make it a high performing chapter among the 240 SigEp chapters across the country.
The chapter outlined its efforts to engage faculty and staff directly into the chapter's programming and to serve in campus leadership roles like this year's Student Government Association President. It included details about the Seuss for Schools initiative launched by the chapter as well as a focus on academics reflecting in the chapter's overall grade point average, which has been above the all campus average for years and the top fraternity since fall semester 2010.
SigEp's Executive Directory Brain Warren said, "Buchanan Cup-winning chapters are SigEp's very best. Their members set an example for others to emulate. They challenge us to be better men, to be balanced men. Their work is shifting the stereotypes of fraternity from drinking and parties to development and leadership."
Sigma Phi Epsilon, established in 1901, is one of the nation's largest fraternities, with over 15,000 undergraduates on 240 campuses across the United States. Its mission is building balanced men, which is achieved through a continuous member development program that has contributed to a fraternity-wide GPA of over 3.0, a focus on the principles of Sound Mind and Sound Body, and service learning efforts that allow members to develop leadership skills while giving back to the community.