Tennessee Titans (1-1) vs. Chicago Bears (1-1)
Saturday, August 27th, 2011 • 7:00pm CDT • LP Field • Nashville, TN • TV: WKRN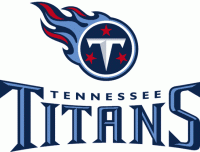 Nashville, TN – The Tennessee Titans (1-1) play their third preseason game this week, welcoming the Chicago Bears (1-0*) to LP Field (capacity 69,143). Kickoff is scheduled for 7:00pm CDT on Saturday, August 20th.
The game will be televised regionally on the Titans Preseason TV Network, including flagship WKRN-Channel 2 in Nashville. Cory Curtis will handle play-by-play duties, while former Titans running back Eddie George and former Titans defensive end Kevin Carter will provide analysis. Dawn Davenport will report from the sidelines.
The Titans Radio Network, including Nashville flagship 104.5 The Zone, will broadcast the game across the Mid-South with the "Voice of the Titans" Mike Keith, analyst Frank Wycheck, sideline reporter Cody Allison and gameday host Larry Stone.
The game can be heard locally on 1400 AM, WJZM.
Last Week's Game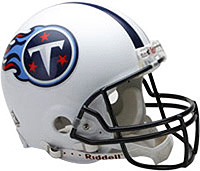 The Titans traveled to St. Louis last week and lost by a final score of 17-16. Rams kicker Josh Brown made a 42-yard field goal as time expired to give the Rams the win.
After giving up an 83-yard touchdown pass by the Rams on the first play of the game, the Titans came back to take a 16-7 lead at the half. Rob Bironas kicked three field goals, and rookie running back Jamie Harper provided a one-yard touchdown run.
Harper, a fourth-round draft pick from Clemson, received the start due to the absence of Chris Johnson and an injury to Javon Ringer. He made the most of the opportunity, rushing for 83 yards on 11 carries and adding a 24-yard reception.
Quarterback Matt Hasselbeck continued his impressive start to the preseason. He completed seven of nine passes for 74 yards and a passer rating of 100.9 against the Rams one week after going five-of-six for 55 yards in the opener against the Vikings.
Hasselbeck played into the second quarter, but during his fifth and final series, he fell to the turf and was shaken up. Rookie Jake Locker, Tennessee's first-round draft choice, entered in relief of Hasselbeck and completed eight of 18 passes for 82 yards and one interception.
Meanwhile, the Titans defense did not allow the Rams past the Tennessee 43-yard line the rest of the first half. Cornerback Cortland Finnegan and linebacker Will Witherspoon posted sacks, and cornerback Alterraun Verner recorded an interception.
The Bears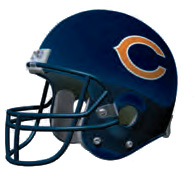 Under head coach Lovie Smith, the Bears won the NFC North with an 11-5 record in 2010. Led by former Vanderbilt quarterback Jay Cutler, they advanced to the NFC Championship Game before falling to the Green Bay Packers.
In four seasons at Vanderbilt (2002-05), Cutler set school career records for total offense (9,953 yards), touchdown passes (59), passing yards (8,697), pass completions (710), pass attempts (1,242) and combined touchdowns (76). Originally selected by the Denver Broncos in the first round (11th overall) of the 2006 NFL Draft, he was then traded to the Bears in 2009.
In the first week of the preseason, they hosted the Buffalo Bills and won 10-3.
Prior to their trip to Tennessee, the Bears played the Giants at New Meadowlands Stadium on Monday, August 22nd losing 41-13.
Titans-Bears Series at a Glance
Overall series (regular & postseason): Series tied 5-5
Regular Season Series: Series tied 5-5
Postseason Series: None
Total Points: Titans 225, Bears 187
Current streak: One win by Titans
Titans at home vs. Bears: 2-3
Titans on the road vs. Bears: 3-2
Longest Winning Streak by Titans: 2 (last 1989-92)
Longest Losing Streak by Titans: 3 (last 1995-04)
Titans vs. Bears at LP Field: 0-1
Last Time at LP Field: Bears 19 at Titans 17 in OT (11/14/04)
Titans vs. Bears at Soldier Field: 3-2
Last Time at Soldier Field: Titans 21 at Bears 14 (11/9/08)
First Time: Oilers 14 at Bears 35 (10/28/73)
Mike Munchak's Record vs. Bears: 0-0
Lovie Smith's Record vs. Titans: 1-1
Mike Munchak's Record vs. Lovie Smith: 0-0
Titans-Bears Preseason Series
Preseason series: Titans lead 6-4
Last time in preseason: Bears 24 at Titans 27 (8/11/01)
What To Look For This Week
The Bears have several former Vanderbilt Commodores on their roster, including starting quarterback Jay Cutler, wide receiver Earl Bennett, cornerback D.J. Moore and tackle Chris Williams.
On Tuesday, August 30th, three days after the Titans play the Bears, the NFL will mandate all NFL rosters be reduced from a maximum of 90 players to a maximum of 80 players. The NFL will mandate active rosters reach their regular-season limit of 53 players on September 3rd.
Titans-Bears Series History
There have been only 10 all-time meetings in the regular season between the Titans and Bears. The series is tied 5-5.
Most recently, the Titans played at Chicago on November 9th, 2008. It was the first time the Titans traveled to Chicago for a regular season game since 1995, and it also marked the Titans' first appearance at the renovated Soldier Field, which re-opened in 2003 after extensive remodeling. In the game, Titans quarterback Kerry Collins passed for 289 yards and a pair of touchdowns in a 21-14 victory. LenDale White provided the game-winning score in the fourth quarter with a one-yard touchdown run.
The last Titans and Bears game played at LP Field was on November 14th, 2004. Chicago prevailed in the game 19-17 when defensive end Adewale Ogunleye registered a safety in overtime. Craig Hentrich's 52-yard field goal attempt was blocked by Chicago's Marc Colombo at the end of regulation, and then in overtime Titans quarterback Billy Volek lost the football while being sacked by Ogunleye. Tackle Fred Miller recovered the fumble but was tackled in the end zone, resulting in one of two times in NFL history a game ended with a safety. The win gave the Bears a three-game winning streak against the Titans, a series high.
Each of the last four Titans-Bears games have been decided by seven points or fewer.
Some of their previous games were not as close. The first ever Bears-Oilers matchup, played October 28th, 1973 in Chicago, was won by the Bears 35-14. In the following meeting on November 6th, 1977, the Bears were the unfortunate recipients of the second largest victory in Oilers/ Titans history, a 47-0 final at the Astrodome.