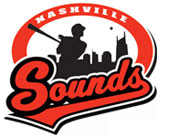 Nashville, TN – The Nashville Sounds snapped a three-game losing streak with a 7-1 victory over the cross-state rival Memphis Redbirds on Friday night in front of 8,544 fans at Greer Stadium.
Nashville starting pitcher Mike Fiers (6-0) continued his dominance from the mound, allowing just one run on three hits and no walks in seven innings of work.
Including strikeouts to five of the first nine batters faced in the game, Fiers became the second Sounds pitcher to strike out a season-high 10 batters this season, matching a mark previously set by Frankie De La Cruz on July 23 vs. Iowa.
«Read the rest of this article»
APSU Sports: Women's Volleyball

Tuscaloosa, AL – Austin Peay State University's volleyball team opened the 2011 campaign with a four set loss (19-25, 25-20, 16-25, 21-25) at Alabama, Friday night, in the Hampton Inn Bama Bash at Foster Auditorium.
After losing a first set in which it never led, Austin Peay (0-1) showed its resiliency in the second set. The Lady Govs trailed 5-3 only to watch Alabama surrender consecutive points on errors to tie the set. Moments later, senior outside hitter Ilyanna Hernandez and freshman setter Cami Fields scored back-to-back kills to give Austin Peay a 7-5 lead.
«Read the rest of this article»

Clarksville, TN – The Clarksville Police Department is asking for assistance in identifying three males, possibly juveniles, responsible for six vehicle burglaries which occurred August 13th, 2011 around 5:00am on the lot of two Kraft Street business.
The three males broke windows in two of the vehicles and took over $6,000 in property out of the six vehicles. Additionally, one "nasty" male defecated inside of one of the vehicles during the course of the burglaries.
«Read the rest of this article»
Contact the Tennessee Tobacco QuitLine for Free Assistance to Stop Tobacco Use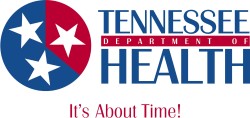 Nashville, TN – Tennesseans continue to choose the path to better health by stopping smoking. New data from the Centers for Disease Control and Prevention show a decline in smoking rates in Tennessee. The Tennessee Department of Health offers free support to all Tennesseans who want to quit smoking through the Tennessee Tobacco QuitLine, 1.800.QUIT.NOW.
"We are encouraged by this data demonstrating that Tennesseans want to lead healthy lives free from tobacco," said Health Commissioner Susan R. Cooper, MSN, RN. "Too many Tennesseans die each year from preventable illnesses linked to tobacco use. We urge those who smoke to make a plan to quit, and to contact the QuitLine for professional support." «Read the rest of this article»
APSU Sports: Men's Basketball

Clarksville, TN – Austin Peay State University men's basketball game with California, November 15th, will be part of the ESPN's College Hoops Tip-Off Marathon, presented by Disney Parks.
That contest will tipoff at 9:00pm CST on ESPN2.
Austin Peay and Morehead State, who plays College of Charleston that day, will become the first two Ohio Valley Conference schools to participate in ESPN's College Hoops Tip-Off Marathon.
«Read the rest of this article»
Hundreds of people will turn out at the National Mall in Washington D.C. for the unveiling of the national memorial honoring Dr. Martin Luther King Jr. This memorial is more than a quarter of a century in the making and has a 120 million dollars price tag.
This Dream Memorial honoring the slain civil and human rights leader will have its official grand opening and dedication on August 28th, which is also the 48th anniversary of Dr. Martin Luther King, Jr.'s historic "I Have a Dream" speech at the Lincoln Memorial. More than 500,000 people are expected to attend the grand opening and dedication including President Barack Obama who will address the crowd. «Read the rest of this article»
APSU Sports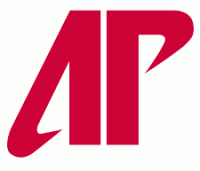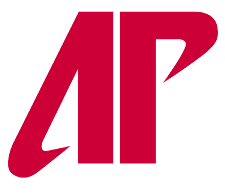 Clarksville, TN – A free Fall Sports Fan Day for Austin Peay State University's athletics department is scheduled for Sunday at the Dunn Center.
Fans will have a chance to meet and greet Austin Peay's football team, as well as, women's soccer and volleyball, and the men and women's cross country teams.
Fan Day begins at 3:00pm, with a special introduction by Governors Club President David Loos. Head football coach Rick Christophel also is slated to give fans an exclusive preview of his 2011 team.
Fans then will have an opportunity to get free schedule posters and autographs from football, soccer and volleyball.
«Read the rest of this article»


The following is an open letter written by the author to the Clarksville Montgomery County School Board. On July 27th,  2011 it was announced that CMCSS was proposing to rezone selected schools within the system with the changes to go into effect for the 2012 school year, if it passed. The public has been encouraged to provide feedback to the proposal for consideration by the school board prior to the September 13th,  2011 decision. «Read the rest of this article»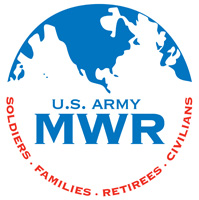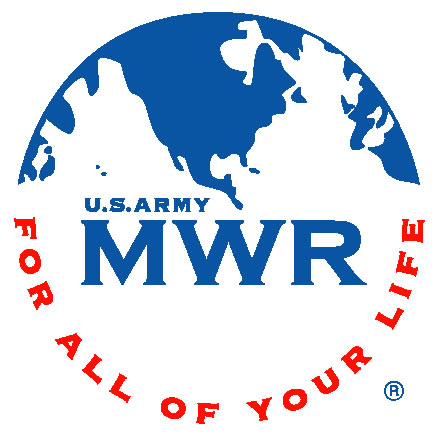 Fort Campbell, KY – Get amped-up for the ultimate gaming and entertainment experience. There is a new hot spot in town located right on Fort Campbell. The building formerly known as Froggy's is now a high-energy entertainment and recreation facility called The Zone.  Located at 3910 Indiana Avenue, the Zone has many elements for Soldiers to enjoy.
If video games are your thing, then you will be in gaming paradise. The Zone has nine video gaming stations with each station having three gaming systems to include PlayStation 3, Nintendo Wii, and Xbox 360. Each station is equipped with 55″ LCD HD flat screen TV's. Players can choose from a library of games to play and utilize for free. In addition, all nine stations come with four ultimate gaming chairs. The chairs have built in speakers, a sound system, and vibration with AFM technology, which is designed to give hardcore gamers the audio experience that transfers the rumbling of a subwoofer into the back of the chair. «Read the rest of this article»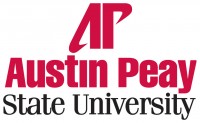 Clarksville, TN – Plans for two new facilities, along with other developments, are strong reasons to be encouraged in the work environment at Austin Peay State University.
President Tim Hall spoke to faculty and staff during the annual convocation Wednesday, August 24th in the Music/Mass Communication Building Concert Hall.
Among the many exciting recent developments he cited in his address, Hall announced that the State Building Commission recently approved APSU's request to build a new mathematics and computer science building behind the Hemlock Semiconductor Building.
«Read the rest of this article»