Clarksville, TN – On August 29th, 2011, around 3:15pm, 911 received a call about a man being chased around Valleybrook Park, off of Crossland Avenue, by another man with a handgun.
When officers arrived they found out the man had been carjacked. The area was immediately flooded with officers, who were unable to locate the vehicle or suspects. The investigation is in the early stages and some of the information about the incident are sketchy.
So far it appears as though two men asked a 73 year old male for a ride from a convenience store on Crossland Avenue to a Riverside Drive business. The 73 year took the men to the business, but they returned to the vehicle because the person they had come to see was not there.
He was taking the men back to the business on Crossland Avenue when he stopped in front of Valleybrook Park. The 73 year old man jumped out his 2001 Ford Sport Trac and was chased by a man with a handgun. The 73 old man threw the keys, at which time, one of the men retrieved them, and the two men then left in the vehicle.
The vehicle is a 2001 Ford Sport Trac, red, with a Tennessee tag of 055 MRN.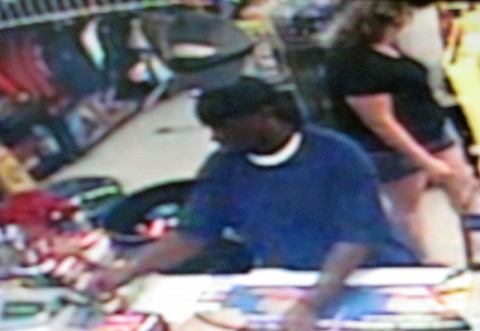 The description of the two suspects:  One B/M, 5'11, wearing a blue shirt, short hair and one B/M, 5'8, heavyset, with an afro.
If anyone sees the vehicle call 911.  If you have information or can identify the suspects in the photos, call 931.645.8477.