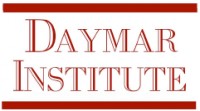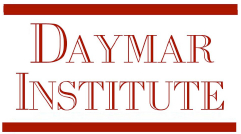 The Daymar Institute has always prided its self on doing everything possible to ensure that their students are ready for the future. That is what they were doing with their move that bill exercise on Tuesday. Political figures from City, County, and State government were on hand to give the benefit of their real world experience in helping  Daymar Institute students learn how the legislative process works.
The Idea for the Move that bill day was created by Daymar's Political Activities Committee (PAC). Each of the Daymar Institute Campuses have their own PAC. The goal of the PAC is to not only teach the students, but to also educate elected officials on the Daymar Institute, and what they do in their local communities.
Students were given the assignment to come up with ideas for new laws, writing up the bill, submitting them, and following their bills through the same process that a bills in the State Legislature would have to follow from scheduling with the Calendar Committee; to Committee markup; and if approved, eventually the governor's signature. The Committees were health and welfare, education, and  ethics.
Mary Wauford, the PAC Committee Chair, and Director of Career Services and Community Relations at the Clarksville Campus is proud of the program, "It's an education for our students to learn how the a passing a law actually works. There may be students who gets really inspired by this and decides that being in government is a road they want to take with their lives."
Clarksville Mayor McMillan ran the calendar comittee and scheduled the students bills for either the House or Senate hearing floors.
State Representative Joe Pitts ran the House Hearing Floor, and State Senator Tim Barnes was in charge of the Senate Hearing Floor; they were backed up by a variety of community leaders who served as committee members or mentors to the student groups. After the student presented their bills the hearing panel had three choices, proposing changes to a bill, kill it, or approving the bill and sending it off to the governor played by Campus Director Katherine Purnell.
The Students bills ran the gamut from hot button topics to the more mundane. from immigration and Welfare reform, to making it illegal to carry a child under the age of 12 on a motorcycle. Some of the student bills may eventually make it to the State Legislature as State Senator Tim Barnes told the  students that he would take any exceptional bills to the the Tennessee Legislature and help them fight to make their bill into a law.
Photo Gallery
Sections
Education
Topics
Daymar Institute, Joe Pitts, Katherine Purnell, Kim McMillan, Mary Wauford, Move that Bill Day, Political Activities Committee, Tim Barnes