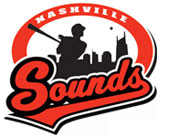 Memphis, TN – The Nashville Sounds lost the opener of the final series of the 2011 season on Friday evening at AutoZone Park, falling 7-5 to the division-rival Memphis Redbirds.
Left fielder Jordan Brown (2-for-5) gave the Sounds a 1-0 lead in the top of the inning when he belted his seventh home run of the season, a two-out solo shot to right off Memphis starter Michael Blazek.
After Memphis pulled ahead, 3-1, with three second-inning runs against Sounds starter Sam Narron, Nashville rallied to tie the contest with single runs in the third and fifth frames.
«Read the rest of this article»
APSU Sports: Women's Volleyball

Murfreesboro, TN – In what proved to be a very offense-minded match, late miscues cost Austin Peay State University's volleyball team as they dropped a three-set decision to Missouri (19-25, 22-25, 21-25), Friday afternoon, at the Murphy Center.
Austin Peay (1-4) recovered from its offensive doldrums suffered in the day's first match, posting 39 kills and a .242 attack percentage against Missouri. The Lady Govs offense was particularly potent in the first two sets, posting 14 and 16 kills respectively, but still suffered narrow losses to a Tigers squad that was receiving votes in this week's AVCA national poll.
«Read the rest of this article»
Knoxville, TN – The Tennessee Valley Authority has been named for the sixth straight year among Site Selection magazine's top 10 North American utilities for achievement in economic development.
The publication recognizes TVA's fiscal year 2010 work with power distributors, and regional, state and local partners to help attract or retain more than 41,000 jobs and leverage $4.3 billion in capital investment for the seven-state TVA service territory.
John Bradley, TVA senior vice president of Economic Development, said TVA's economic development's support has contributed to 264,500 new or retained jobs and $27 billion in business investment in the region since 2005. «Read the rest of this article»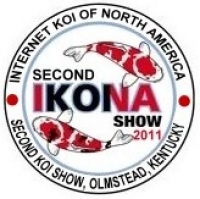 Olmstead, KY – Country Koi and Watergardens will be hosting the IKONA Koi Show on Labor Day weekend. (September 3rd-5th).
Just a short drive up Guthrie Highway will provide you a great Family experience and a great opportunity to view some gorgeous Nishikigoi (Koi)! I guarantee you won't be disappointed – just to visit with Kenny and Eileen is worth the drive alone!
«Read the rest of this article»

Nashville, TN – One of Tennessee's most long-standing outdoor traditions will begin with the opening of mourning dove season. Dove season officially began across the state on Thursday, September 1st at noon (local time).
Tennessee's 2011 season will again be divided into three segments: September 1st through September 26th; October 8th through October 23rd; and December 19th through January 15th. Hunting times, other than opening day, are one-half hour before sunrise until sunset for all other days. «Read the rest of this article»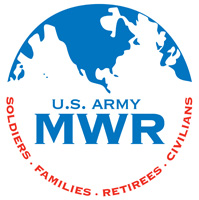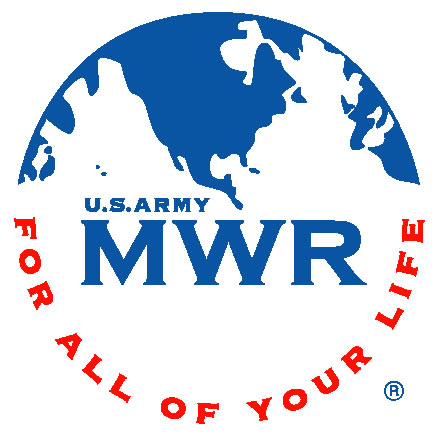 Fort Campbell, KY – Tired of the same old PT?  Wish there was something new and exciting to try?  Outdoor Recreation has just what you are looking for. 
You can now reserve the Challenge Course Complex for a two hour block of "Challenge Course PT".  You will achieve positive PT results and learn new skills on their 50 foot climbing structure, ropes course, and more.  «Read the rest of this article»
Trooper Joe Snipes Fatally Injured in Bradley County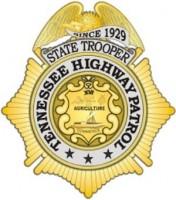 Nashville, TN – A Tennessee Highway Patrolman was fatally injured in an off-duty motorcycle crash on Thursday afternoon in Bradley County. Trooper Joe Snipes, 46, died just before 5:00pm when he lost control of his bike on Pleasant Grove Road. His wife was also injured in the crash.
"The loss of Trooper Snipes will not only be felt by our organization, but by the entire law enforcement family," said THP Colonel Tracy Trott. "He was a dedicated public servant, an upstanding citizen in his community, and a good man. He will be sorely missed."
«Read the rest of this article»

Clarksville, TN – The Mayor's Youth Council members have been chosen for the 2011-2012 school year. 
The new Youth Council includes Deven Andrews, Jacob Apelt, Kasey Blackmon, Camille Brown, Caitlin Campbell, David Degon, Cavelle Gonga, Alyssa Hedman, Brinda Patel, Myles Pearson, Georgie Roth, Lauren Stanley, Larsa Summerville, Ashley Williams, Amber Woods and Drake Young. «Read the rest of this article»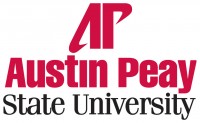 Clarksville, TN – Dr. Minoa Uffelman, associate professor of history at Austin Peay State University, kept checking her email earlier this week, hoping to hear something from the National Phi Alpha Theta (PAT) History Honor Society.
She knew that every year, around this time, the national organization announced the winners of the "Best Chapter" awards, and she was hoping APSU's Theta Delta Chapter would take home the honor for an unprecedented third year in a row.
But by Tuesday morning, her email inbox was empty, and she began to get worried.
«Read the rest of this article»
Clarksville, TN – A set of encouraging economic reports on Wednesday propelled stocks to their fourth straight winning session as one of the market's wildest months ever came to a close.
The reports showed an increase in private-sector hiring, better-than-expected manufacturing activity in the Chicago area and an increase in factory orders nationwide – all good signs for investors who have alternated between fear and hope throughout the month. However, stocks were negatively impacted after the Justice Department sued to block AT&T's proposed $39 billion takeover of T-Mobile USA Inc. and the Greek parliament said a worsening recession will weigh on the country's debt. «Read the rest of this article»