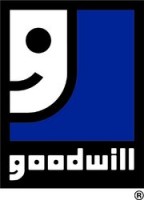 Clarksville, TN – H&R Block is hiring in Clarksville and Goodwill's Career Solutions is helping the country's largest tax preparation firm find qualified preparers, office managers and client service professionals for the upcoming tax season.  When all hiring is complete, H&R Block may add as many as 170 new positions in the Clarksville area.

The two companies have teamed for a job fair to be held September 7th from 10:00am until 7:00pm at Goodwill's Career Solutions Center next to the Goodwill store at 1592 Fort Campbell Boulevard in the North Park Shopping Center and at the  H&R Block office, which is located next to Goodwill.
H&R Block invites job hunters to learn more about the company's Income Tax course and to meet instructors, review text books and enroll for the class.  Individuals who pass the H&R Block course may be considered for future jobs. Candidates under consideration for jobs will also be enrolled in Goodwill's TRAC classes, or Training for Retail Associate Certification.  Those classes will take place in late October.
Goodwill's career counselors will work with H&R Block to provide candidates for several office positions, including office managers and client service professionals. Applicants should bring a resume, as interviews will be conducted on-site. Bilingual candidates are also encouraged to attend.
Office positions offer flexible schedules, the ability to earn extra income, bonus potential and opportunity for advancement. Applicants should enjoy working with others and be eager to help people.
For more information, applicants can call H&R BLOCK 931.648.3342 or Goodwill's Clarksville Career Solutions Center at 931.503.8051.