Written by Jennifer Andersson
159th Combat Aviation Brigade Public Affairs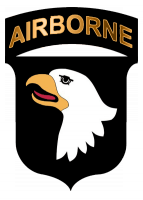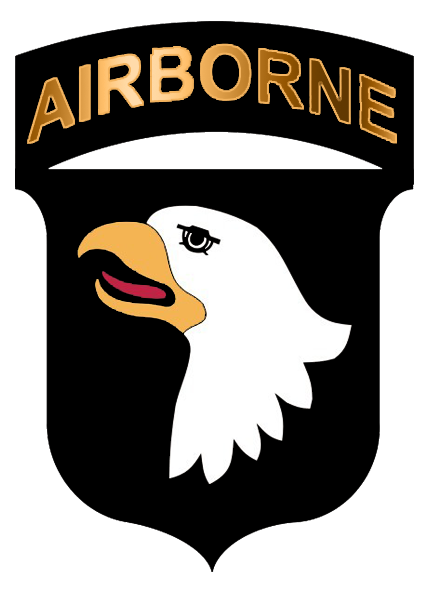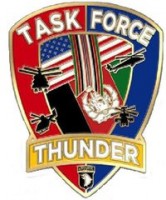 Kandahar Airfield, Afghanistan – Despite increased operation requirements, the Army's Class A aviation accidents – which are the most costly accidents in terms of money or people – have decreased dramatically this fiscal year.
"We've had only one Class A since we deployed six months ago," said Chief Warrant Officer 5 Timothy Burke, the safety officer for Task Force Thunder, 159th Combat Aviation Brigade. "That is down from previous deployments. We had no Class A through C aviation accidents at all from November 2009 to February 2011."
The numbers are down for Class A accidents, and that's remarkable, he said, because Afghanistan's environment is more stressful on the aircraft – given the types of missions Task Force Thunder flies, the terrain and the temperature.
«Read the rest of this article»
APSU Sports: Women's Golf

Huntsville, AL – Rain was the winner, Monday, in Day 2 of the Chris Banister Golf Classic, being played at Hampton Cove's Highland Course.
Heavy overnight rains, remnants of Tropical Storm Lee, turned into morning showers in Huntsville, resulting in nearly eight total inches of rain in some areas of North Alabama.
«Read the rest of this article»

Clarksville, TN – On September 5th, 2011, around 10:30am, a Ford F-150 pickup driven by Hermelindo Pascual, 45, of Clarksville, was southbound on Wilma Rudolph Boulevard, was making a left turn onto Dunbar Cave Road, and failed to yield to a fuel tanker (it was empty), driven by Robert Hurt, 41, of Elkton, Ky traveling north on Wilma Rudolph Boulevard.
Hurt could not stop the fuel tanker in time and collided with the F-150.
«Read the rest of this article»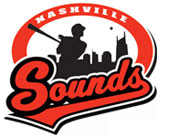 Memphis, TN – The Nashville Sounds ended the 2011 campaign with a 10-2 win over the cross-state rival Memphis Redbirds on Labor Day afternoon at AutoZone Park.
Snapping a four-game losing streak with the victory, Nashville (71-72) finished the season with just the franchise's 12th losing record in 34 years of competition.
Nashville starter Mike Fiers (8-0) ended the 2011 season with another great performance with the mound, not allowing an earned run in his last 19 innings of work over his last three starts. On the afternoon, Fiers gave up two unearned runs on two hits in five innings of work for the win. He struck out four and walked zero.
«Read the rest of this article»
APSU Sports: Men's Football

Clarksville, TN – With another exciting season of Austin Peay State University football on the cusp, the athletics department is pleased to announce a lineup of promotions set for the 2011 home schedule, which includes free money for student organization tailgates and a bolstered Military Appreciation Day.
Tailgate Alley looks to continue its growth as a prime location to prepare for each Governors game day. Tailgate reservations, which are free and open to the public, can be made by visiting www.APSU.edu/Tailgate. The first 10 student organizations to reserve a tailgate spot during the week of a game, will earn $50.00 from the athletics department to be used towards their tailgate. Student organizations must check in on game day in order to be eligible.
«Read the rest of this article»
Clarksville, TN – Saturtday night the Red River Sirens and the Bowling Green Hot Broads  Roller Derby teams took over the Magic Wheels Skate Center in a heated bout.
The Sirens dominated the first half as they led the Hot Broads the entire half. The ladies put on a great show for everyone.
«Read the rest of this article»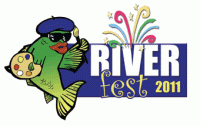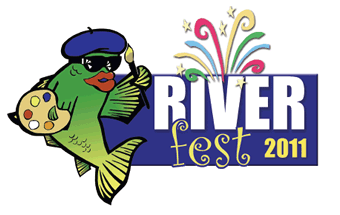 Clarksville, TN – Lanes of Riverside Drive will be closed at various times for Riverfest, beginning September 8th and continuing through September 10th.
Traffic flow will be slower than usual during this time, so we recommend drivers plan alternate routes or give themselves plenty of time to travel to their destination. «Read the rest of this article»
Donations Accepted Through September 11th as Part of Hands-On Clarksville's Serve to Remember Volunteering Project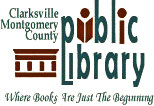 Clarksville, TN – The Clarksville-Montgomery County Public Library will be accepting food donations of single packaged items suitable for use in the F.U.E.L. program, which serves 1,700 children in Montgomery County.
These children's only source of food may be that served during the school lunch program. Items will be placed in children's backpacks at school each Friday to help feed them over the weekend. «Read the rest of this article»
Tuesday, September 6th, 2011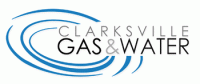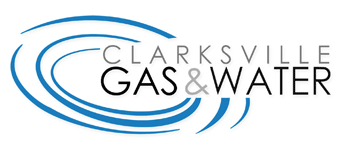 Clarksville, TN – A Gas and Water construction crew will turn off water service on Tuesday at 9:00am for water valve replacement work in the Virginia Terrace, Locust Hill, and Dalewood subdivisions in North Clarksville. Work will take place at the intersection of Virginia Terrace and Hillsboro Road. «Read the rest of this article»

Clarksville, TN – Comedy on the Cumberland returns to the Roxy Theater on  Tuesday, September 20th, 2011  for another great night of stand up comedy. This show will benefit Radical Mission, a local ministry that strives to support those who are down on their luck, and need the basic necessities just to get by. «Read the rest of this article»