APSU Sports: Men's Cross Country

Huntsville, AL – Austin Peay State University men's cross country team travels to Alabama for their next meet. The Governors will participate in the eight-kilometer Fleet Feet Sports/Earl Jacoby Memorial, 9:00am, Saturday, at Sharon Johnston Park.
«Read the rest of this article»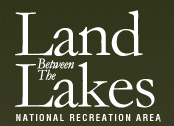 Golden Pond, KY – The Golden Pond Target Range at Land Between The Lakes (LBL) National Recreation Area will be temporarily closed Monday through Friday beginning Monday, September 12th with completion expected by October 1st.
Visitors may still use the Range on weekends; however, additional weekend closures may be needed. Updates will be posted on www.lbl.org under Alerts & Notices.
«Read the rest of this article»
APSU Sports: Women's Volleyball

Indianapolis, IN – After a weekend where its offense showed steady improvement, Austin Peay State University's volleyball team will seek to maintain that momentum in its three-match stay at the Butler Invitational, Friday and Saturday.
The Lady Govs will meet Central Michigan in a 1:30pm (CT), Friday contest before facing host Butler at 5:00pm that day. Austin Peay will meet  Elon at 1:30pm, Saturday, in their final match of the tournament.
«Read the rest of this article»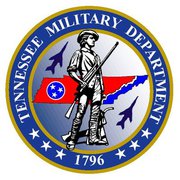 Nashville, TN – Tennessee National Guard officials announced today that investigators from the Army Safety Center and Army Aviation Center have concluded their investigation into the crash of an OH-58D Kiowa Warrior helicopter July 9th in Campbell County.
1st Lt. Thomas Joseph Williams, Jr. and Chief Warrant Officer 4 Daniel Cole were killed in the accident. «Read the rest of this article»
APSU Sports: Women's Soccer

Clarksville, TN – Austin Peay State University women's soccer team takes its show on the road for the 10th Annual Port City Classic, in Mobile, AL, beginning with a 4:30pm, Friday match against Troy, before facing host South Alabama, 2:30pm, Sunday.
"We're excited to play in this event," head coach Kelley Guth said. "It's always good to play a couple of good teams because that's what helps us prepare for the conference season. We matched up against Troy last year at the Trojan Classic and we're excited to play them again."
«Read the rest of this article»

Clarksville, TN – On September 8th, 2011, around 1:18pm, Lucian Charles Buchholz was taken in custody, without incident, in the Sango Wal-Mart parking lot, 2315 Madison Street.
An anonymous tip was called into 911 about Buchholz being at Wal-Mart and that he was going to get on the interstate and leave the area in a red Ford Explorer. The Tipster did not state which Wal-Mart, so officers headed to all three to look for Buchholz.
«Read the rest of this article»
Phone Lines will open 6:00pm CST September 12th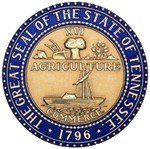 Nashville, TN – The TennCare Standard Spend Down program will again offer open enrollment opportunities to new applicants on Monday, September 12th, 2011 beginning at 6:00pm CST.
Standard Spend Down is available through a waiver to the Medicaid program for a limited number of qualified low income individuals, or those with high, unpaid medical bills who are aged, blind, disabled, or the caretaker relative of a Medicaid eligible child. Eligible individuals must have enough unpaid medical bills to meet the "spend down" threshold to qualify for coverage. «Read the rest of this article»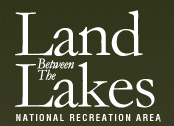 Golden Pond, KY – Nestled between the beautiful Kentucky and Barkley lakes, Land Between The Lakes National Recreation Area offers unique opportunities for recreation and education.
Whether you want to relax on one of two enchanting lakes, camp with the family on a weekend getaway, hike with friends on one of it's scenic trails, or plan a group wildlife viewing adventure, Land Between The Lakes has something you are sure to enjoy.
With more than 170,000 acres and 300 miles of undeveloped shoreline, why not let Land Between The Lakes be your getaway place?
There are several Special Programs going on through the month of September at LBL. «Read the rest of this article»

Clarksville, TN – A routine traffic stop lead to the recovery of several stolen GPSs and MP3 players. Officer Beau Skinner stopped a vehicle driven by Wayne Ashby for taillights not working in the area of Highland Circle and Golf Club Lane. Officer Skinner knew that Ashby had warrants on file.
After Ashby was taken into custody, several GPSs, MP3s, some other equipment, drug paraphernalia and a crack rock were found inside of the vehicle.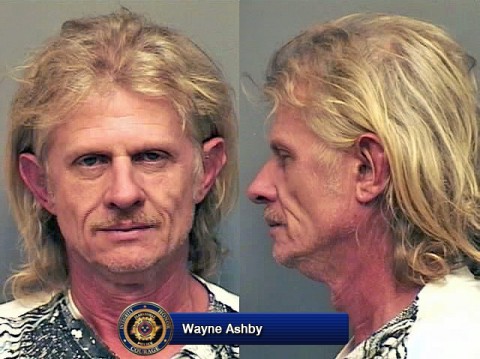 «Read the rest of this article»
In the 2011 America's Favorite Farmer's Markets Contest
Clarksville, TN – Clarksville's Downtown Market at Public Square was recently voted #1 in the state of Tennessee and #15 in the nation, in the 2011 America's Favorite Farmers Markets contest which is hosted each year by American Farmland Trust. This is the second year in a row the Clarksville Downtown Market has won first place in the state of Tennessee.
The online contest was a nationwide challenge to see which of America's farmers markets can rally the most support from their communities- and support we did receive! Thanks to everyone that voted! «Read the rest of this article»