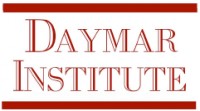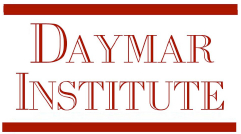 Clarksville, TN – Daymar Institute, Clarksville is looking to the future with plans for a new facility, which will accommodate its growing student population and provide a larger campus. The new building will be located on Trenton Road near Needmore.  Daymar has contracted K4 Architecture, LLC to design the exterior and interior of the building, and the project is due for completion in fall of 2012.
"We at Daymar have a lot of reasons to be excited," said Katharine Purnell, Campus President for the Clarksville location.   "We are getting a brand new facility with industry standard equipment in our labs. It will be 40,000 square feet, which is double the amount of space we currently have."
"We have been in the same facility since 1987," Purnell explained.  "We have grown from a few hundred students to over 700.  The reason for this expansion is to account for our growth.  This represents a significant investment on part of the college and will insure that we continue to provide our students with a solid education that prepares them for careers in their fields."
The new facility is a $6.5 million-, 40,000-square-foot building that will provide office space and service stations for 60 associates. In addition, there will be fourteen classrooms, ten labs, and an expanded learning resource center. The new building will also feature a student lounge area that overlooks a large courtyard area.
Katharine Purnell noted, "One of the most exciting things about this expansion is that it will enable us to provide meeting space and event opportunities for our community partners.  We have a lot to look forward to here at Daymar's Clarksville campus."
Dental Assisting Program Lead Instructor J. Valencia said the expansion will have a significant impact on her program.
"Because we are preparing our students to work in the dental field, the technology we use is ever-changing," Valencia noted.  "So we are very excited about this expansion because it will allow us to provide additional equipment for our program."
Katharine Purnell said an expansion of this kind shows Daymar is looking to the future.
"That is why we made this decision," said Purnell. "We are seeing an increased demand for our programs, and we have to expand our facility to meet the needs of our growing student body. We must accommodate our students, and this new facility will help us do just that."
About Daymar Institute
Formerly Draughons Junior College, Daymar Institute's professional education programs teach students the skills and knowledge they need to start new careers. Daymar's mission statement is "We Change Lives … One Person at a Time."
For more information, visit their website at: www.daymarinstitute.edu