APSU Sports: Women's Soccer

Mobile, AL – After seeing its offensive production slowed during the homestand, Austin Peay State University women's soccer team opened the Port City Classic with a 2-1 win against Troy, Friday afternoon, in Mobile, AL.
The Lady Govs (5-1), who had 12 shots combined against Western Kentucky and Belmont, outshot the Trojans 18-11 en route to victory against the team that handed APSU its first loss during the 2010 campaign. Sophomore Tatiana Ariza led Austin Peay with five shots, all on goal, while junior Emily Perkins and sophomore Morgan Zigelsky each had three shots.
«Read the rest of this article»

Clarksville, TN – On September 9th, 2011, around 6:38am, 911 received a call that a man was laying on the ground behind a Strawberry Alley apartment and appeared to be deceased. When officers arrived, they found a man laying on the ground deceased.
The area was cordoned off and Detectives were called to the scene. The initial investigation does not indicate any signs of foul play. The man has been identified. He is a 41 year old white male. «Read the rest of this article»
APSU Sports: Women's Volleyball

Indianapolis, IN – Austin Peay State University's volleyball team faltered late in a four-set loss (19-25, 25-22, 14-25, 27-29) to Central Michigan, Friday afternoon, at the Butler Invitational.
Austin Peay (2-6) was consistent in the match's first two sets, which were both close affairs ultimately decided by APSU's defensive effort. Central Michigan's (3-3) offense was left unchecked in the opening set – posting 16 kills and a .344 attack percentage – and posted a 25-19 victory.
«Read the rest of this article»

Nashville, TN – The weather, for much of the Labor Day holiday weekend, put a hamper on boating activities across the state.
The Tennessee Wildlife Resources Agency reported three boating accidents with injuries and three others which resulted in property damage. TWRA officers made two boating under the influence (BUI) arrests. The holiday period began Friday evening (September 2nd) and continued through Monday (September 5th). «Read the rest of this article»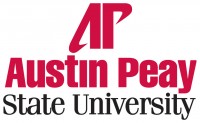 Clarksville, TN – Faculty and staff members at Austin Peay State University, as well as students, will put on their walking and running shoes next week to take part in the University's RUN@WORK Day event.
RUN@WORK Day at APSU, sponsored by University Recreation, will be from noon-1:00pm, Friday, September 16th outside the Foy Fitness and Recreation Center. The event is open to faculty, staff and students at APSU. «Read the rest of this article»
29th Annual Event Draws Country's Best Players to Tennessee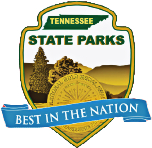 Nashville, TN – Standing Stone State Park will host the National Rolley Hole Marbles Championship and Festival on Saturday, September 17th, drawing some of the country's best players to Tennessee where they will match wit and skills in what is known as the world's most challenging marble tournament.
In its 29th year, the event includes kids' games, marble making, a swap meet, tournament play, demonstrations, live bluegrass music and food.
"The Rolley Hole is considered the Super Bowl of marbles," said Shawn Hughes, park interpretive specialist and coordinator of the tournament.  "It's one time a year that all the great marble shooters gather to become the stars of the show and battle for the elusive National Title. It's been a great tool for the park because it's something no one in the world has and we encourage everyone to join us." «Read the rest of this article»
Be A Part Of The Action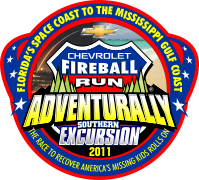 Clarksville, TN – On September 29th, Clarksville, TN will welcome 46 teams to town as part of a 2,500 mile Southeastern race and scavenger hunt that will benefit the local F.U.E.L. program. F.U.E.L. is a non-profit program that helps feed needy children whose only access to food is what they receive at school.
The Fireball Run Adventurally, sponsored by Chevrolet, will begin in Melbourne, FL on September 23rd and eventually reach their final destination in Gulfport, MS on October 1st.
«Read the rest of this article»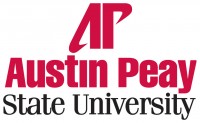 Clarksville, TN – Late one evening, a hotel clerk slid a slip of paper under Dr. Karen Sorenson's door. The Austin Peay State University professor of French was staying at the Hotel Clarendon in Quebec City, and the next afternoon she was going to embark on an intense study abroad program with a group of APSU students. For the next five weeks, the students would only be allowed to speak French.
To have a bit of fun before they left, Sorenson arranged for a morning of sightseeing through the historic, 400-year-old city. But shortly after waking up, she noticed the note under her door.
«Read the rest of this article»
Washington, D.C. – In the United States, Patriot Day occurs on September 11th of each year, designated in memory of the 2,974 casualties in the September 11th, 2001, attacks.
 
The U.S. House of Representatives Joint Resolution 71 was approved by a vote of 407-0 on October 25th, 2001. It requested that the President designate September 11th of each year as "Patriot Day." President George W. Bush signed the resolution into law on December 18th, 2001. «Read the rest of this article»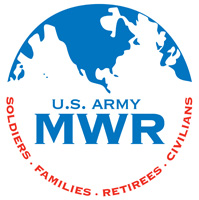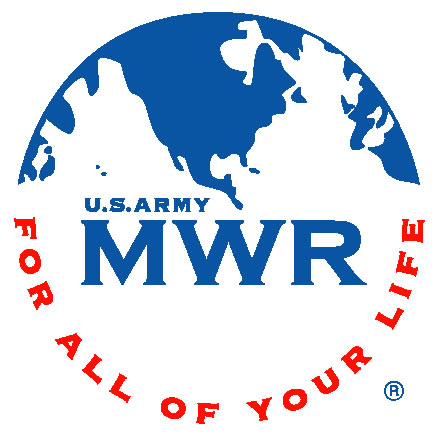 Fort Campbell, KY – Stay active and get to know members of your company by participating in the fall sports programs hosted by Family and Morale, Welfare, and Recreation (MWR) Sports and Fitness. Fall sports will include flag football and soccer. Register at the MWR Sports and Fitness Office located in Fryar Stadium.
Gridiron madness! Gather your company together and come get your turn on the field with Company Level Flag Football.  Participants must be active Military.  The season starts on October 3rd with a registration deadline of September 26th. «Read the rest of this article»