Clarksville, TN – On September 18th, 2011, around 3:55pm, 911 received a call about juveniles with bats and hammers breaking out windows at Glenellen Elementary School, 825 Needmore Road. When officers arrived, witnesses pointed officers to a possible location for the vandals.
The juveniles were located and the subsequent investigation determined that two 9 year old males (both students at Glenellen) and a 13 year old male were responsible for the extensive damage caused to the school.
«Read the rest of this article»
Clarksville, TN – "The City of Clarksville has experienced a tremendous loss today.  The tragic and untimely death of five upstanding citizens is a blow to our entire community.  Their involvement with the organization-Bikers Who Care- with its emphasis on supporting children's charities, underprivileged youths and needy children is a tribute to their lives and they will all be sorely missed by our community. Our condolences and prayers go out to the victim's families, friends and loved ones."

Clarksville, TN – On September 18th, 2011, around 11:43 am, officers responded to the Clarksville Speedway, 1600 Needmore Road about three men and two women being found deceased inside of a camper trailer. When Police arrived they found five people inside of the camper deceased.
The area was cordoned off and a crime scene established. There has been nothing at this point to indicate foul play, but since it is an unattended death, it is being investigated as a homicide. The deceased were removed from the camper and sent to the medical examiner's office in Nashville. The age range of the deceased is 27-39. «Read the rest of this article»
APSU Sports Information: APSU Golf

Lexington, KY – Sophomore Trey Tarpley's final-round 67 was not enough as Austin Peay men's golf team finished fifth at Kentucky's UK Bluegrass Fall Invitational, Sunday.
"We've got some talented players, that's for sure," head coach Kirk Kayden said. "We just didn't get them all going today. This is a team that could see any one of these guys be at the top any day."
«Read the rest of this article»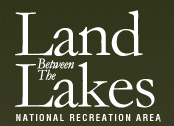 Golden Pond, KY – This is no ordinary weekend camping trip!  Set up your campsite at Piney Campground's 38th Annual Camper's Fair, September 21st-25th, and enjoy a variety of activities including arts, crafts, and evening entertainment.  Piney is located in Tennessee on the south end of Land Between The Lakes (LBL) National Recreation Area.
Piney is open to the public at no admission fee, Saturday, September 24th, from 8:00am-4:00pm and Sunday, September 25th, from 10:00am-2:00pm, for the open house. Displays of camping equipment, RVs, and boats will be provided by area dealers.  Piney campers are invited to bring arts and crafts to display at the flea market.  Campers wishing to participate in the displays need to notify Piney Campground gatehouse staff upon entering the campground. «Read the rest of this article»
APSU Sports Information: APSU Soccer

Cincinnati, OH – Austin Peay State University women's soccer dropped a 1-0, double-overtime, decision at Xavier, Sunday.
Not only was it the Lady Govs first extra-time game this season, it also was the first time APSU has been shutout since October 15th, 2010 vs. Morehead State ending a streak of 16 straight games with a goal.
«Read the rest of this article»
Ancient Arts Festival Includes Celebration of Stone Age Skills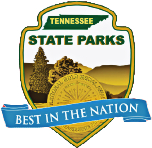 Manchester, TN – Old Stone Fort State Archaeological Park will host its 35th Bi-annual Knap-in September 23rd-25th, 2011.  A celebration of the ancient arts and archaeoskills, the weekend's main activities and special programming are slated to begin at 8:00am on Saturday and will run until approximately 4:30pm. The festival is free and open to the public.
 
From rope made out of plant fibers and animal products to blowguns and rabbitsticks – use of these items or skills during the Stone Age were essential for survival. All of these skills and practices were passed down from generation to generation. «Read the rest of this article»

Clarksville, TN – Joel Wallace, Ward 9 City Council, is hosting a town hall meeting along with Montgomery County Commissioner Jeremy Bowles Monday, September 19th, 2011 from 7:00pm-8:00pm at the Clarksville-Montgomery County Public Library.
Provides Small Business Recordkeeping Relief
Washington, D.C. – The Internal Revenue Service today issued guidance designed to clarify the tax treatment of employer-provided cell phones.
The guidance relates to a provision in the Small Business Jobs Act of 2010, enacted last fall, that removed cell phones from the definition of listed property, a category under tax law that normally requires additional recordkeeping by taxpayers.
The Notice issued today provides guidance on the treatment of employer- provided cell phones as an excludible fringe benefit. «Read the rest of this article»
Early Registration Discount on Selected Courses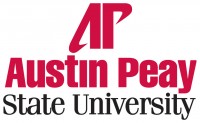 Clarksville, TN – Develop a new skill, explore a new idea, learn a new language, or seek a new career with one of the fall classes from Austin Peay State University's Center for Extended and Distance Education. Register early and receive a 10 percent discount on selected courses.
Preregistration is required for each course. «Read the rest of this article»