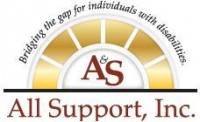 Clarksville, TN – Tomorrow night from 5:00pm – 9:00pm, A & S All Support, Inc. will be  presenting their annual Taste of Holiday in Clarksville Extravaganza at the Riverview Inn. The event raises money to support their mission in assisting people with disabilities with finding meaningful jobs.
At the Taste of Clarksville event a veritable who's who of Clarksville will gather to enjoy scrumptious food and drink, wonderful entertainment, and access to a variety of area merchants. There will also be door prizes, along with both live and silent auctions.
This year's Taste of Holiday in Clarksville will present beautiful cakes from many of the area's best bakeries and sweet shoppes in the Clarksville area! Enjoy a wide array of holiday cakes, pies, cupcakes, cheesecakes, sweets and more this year!
Who said Taste of Holiday in Clarksville was only for Christmas? This year, enjoy the tempting tastes of Fall and Thanksgiving. Get the best inside information on where to buy all the trimmings for your dinner at Thanksgiving…and don't forget the pumpkin pie!
You'll be able to buy most, if not all, of your holiday gifts! There will be jewelry vendors, make-up artists, cooking/utensil products, coffee vendors, candles and more! Be sure to bring your Christmas Cash to Taste of Holiday in Clarksville and shop for everyone on your list.
The entertainment for this years event will be provided by the lovely Jenna Chirstine, who has a serious passion for music. She's been singing since she could talk and she learned from the best. Reba, Shania Twain, Trisha Yearwood and Martina McBride are just a few of the artists who how have influenced her and her music.
For the last five years she has dedicated every moment outside of school to music. She sings whenever she can and to whoever will listen. Music is and always will be a huge part of what makes her who she is today.
"Talent Is God's gift to you what you do with it is your gift back. I thank God every day for this amazing gift he's granted me and I will do anything I can to share it with all of you." she said.
The Taste of Holiday started out with Janese Cleary's vision…
Each year A & S All Support, Inc., sponsors Taste of Holiday in Clarksville as their main fundraiser to help disabled people in our area obtain the work they long for. Taste of Holiday celebrates our area's excellent culinary community, and feature over 50 of the Best Food and Beverage selections our city has to offer.
A&S All Support was founded with the belief that event people with disabilities have the right to work if they choose to. Over the past 4 years, they have been dedicated to bridging the employment gap for individuals with disabilities. A&S All Support works closely with the business community to secure employment opportunities for their clients with disabilities.
Tickets are $12.00 and can be purchased online until midnight tonight, or you can purchase them at the door for $15.00. Children age 5 and under are admitted for free. Proceeds will support employment programs that benefit people with disabilities.
For more information contact A&S All Support, Inc at 931.542.6327 or on the web at www.asallsupport.org
Flyer