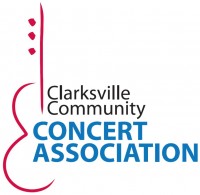 Clarksville, TN – The Clarksville Community Concert Association brings another superb season of artists, beginning with the Meridian Arts Ensemble, Friday, September 23rd in the world class Concert Hall at Austin Peay State University. This is one of America's leading brass groups. The sextet of five brass players and a percussionist gets more exciting all the time. They explore music of today, while keeping the traditions of classical music alive from a contemporary sensibility. This engaging group is noted for its extraordinary command and symphonic richness.
The widely heralded Claremont Trio, regarded as the premier piano trio of its generation, comes Friday, October 14th. These elegant and eloquent ladies on piano, violin, and cello are sought-after for their thrillingly virtuosic and richly communicative performances. This is the only piano trio ever to win the young Concert Artist International Auditions. The group is consistently lauded for its "aesthetic maturity, interpretive depth, and exuberance."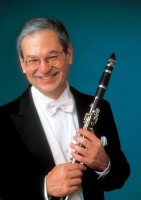 Tuesday, January 24th brings to the stage renowned clarinetist David Shifrin who has received critical acclaim as a recitalist, appearing at such venues as Alice Tully Hall and Weill Recital Hall at Carnegie Hall. He has served as principal clarinetist with various orchestras and collaborates frequently with distinguished ensembles and artists such as Emerson String Quartets, Wynton Marsalis, and pianist Andre Watts.
Returning to Clarksville is one of the world's leading vocal groups, Ensemble Amarcord, who elated audiences with its highly diverse repertory. One of Ensemble Amarcord's CDs received the ECHO Klassik Award, the Luxembourgian Supersonic Award, and the Contemporary A Cappella Recording Award. Friday, February 17 marks this concert.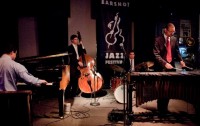 The season ends on Saturday, March 31st with the Jason Marsalis Vibes Quartet. Known for his prodigal drumming, Jason Marsalis is from the legendary Marsalis family. With his father Ellis Marsalis and older brothers Wynton, Branford, and Delfeayo, the Marsalis family comprises New Orleans' venerable first family of jazz. The Vibes Quartet of Jason and his colleagues brings the season to a triumphant close. This concert is part of the 51st Annual Mid-South Jazz Festival.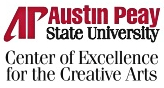 The Clarksville Community Concert Association works in collaboration with the Austin Peay State University Center of Excellence for the Creative Arts. All concerts are held at Austin Peay State University in the Music/Mass Communication Building Concert Hall at 7:30. Individual and season tickets are available.
You can purchase tickets for the concerts online; for more information visit www.clarksvillemusic.org, email , or call 1.877.811.0200.