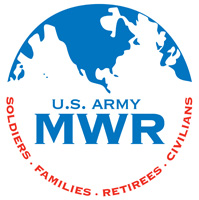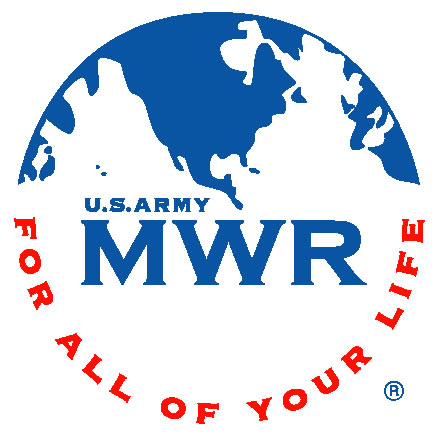 Fort Campbell, KY – Just as the temperature starts to cool down the adventures with Outdoor Recreation are heating up. Get ready for an October filled with great outdoor activities the whole Family can enjoy.
Bring your best four-legged friend and join other dog lovers for a Dog Hike around the trails at Outdoor Recreation.  Meet at the Outdoor Recreation Adventure Programs lounge on October 2nd at 11:00am. Whether your dog is small or big they will love spending quality time with their owners and making new puppy pals. For the safety of all, dogs must remain on leashes and under control at all times while on this hike. The cost is $2.00 per dog.
Mountain Biking
Calling all mountain bikers! Join Outdoor Recreation for a trail ride through the trails located around Outdoor Recreation on October 3rd at 4:30pm. This is a great way to meet people who share the love for mountain biking. If you don't have a bike but are interested in participating the fee is $5.00 per person. However, bring your own bike and the Mountain Bike Meet-up is free. Everyone age 14 and up is welcome. Pre-registration is required whether you are needing a bike or not. Please pre-register by 2:00pm on October 3rd.
Fall Foliage Photo Hike
On October 8th, from 8:00am until 6:00pm, take a Fall Foliage Photo Hike at Fall Creek Falls.  This trip will provide you with gorgeous views of cascades, gorges, waterfalls, streams and virgin hardwood timbers.  Fall Creek Falls is the largest waterfall in the eastern US, dropping a total of 256 feet! Ages 8 and up are invited to participate. Cost is $15.00 per person.  Bring lunch, snacks, water and don't forget your camera. Pre-registration required by 4:00pm on October 7th.
Climbing Club
Looking for a place to "hang out" after work? Want to meet other climbers in the area? Are you trying to get a workout to stay in climbing shape? If you answered yes to any of these questions then the After Work Climbing Club is for you. Try your hand at our 50 foot climbing wall located at the Challenge Course Complex.
Cost is $5.00 per person for those who need gear provided and $2.00 per person for those who have their own. Personal gear must be approved by Outdoor Recreation staff. Meet at the Challenge Course Complex at 4:00pm on October 13th. Pre-registration is required by 2:00pm. the day of the event. Climbers must be at least 14 years of age.
Rock Climbing at Kings Bluff
Can't get enough climbing?  On October 15th from 9:00am until 3:00pm we'll be rock climbing at Kings Bluff.  Kings Bluff is located in downtown Clarksville and is a great beginner to intermediate climbing area with climbs ranging from twenty to seventy feet.  This area has something to offer everyone. No previous experience is necessary.  All equipment, instruction and transportation provided.  Participants must be age 12 or older. Cost is $25.00 and pre-registration is required by 4:00pm on October 14th.
Chickasaw Trace Mountain Biking
Mountain Biking will be the activity on October 22nd as we go to Chickasaw Trace.  Chickasaw Trace is a small 300 acre park bordering the Duck River about 45 minutes southwest of Nashville.  Though this park is small, it offers some of the best mountain biking in Tennessee.  We'll be peddling five to seven miles on beginning and intermediate trails. Cost is $15.00 per person and the trip will last from 9:00am until 4:00pm Please bring snacks, water and closed toed shoes. Helmets, mountain
bikes and transportation provided.  Participants must be age 14 and up.
Pre-registration is required by 4:00pm on October 21st . 
Family Floats Canoe Trip
Join Outdoor Recreation in the last Family Floats Canoe Trip for this season. Trip covers a 5 mile stretch of the Cumberland River. Transportation and equipment provided. Meet at ODR for trip departure on October 26th from 4:00pm until 7:00pm. Preregistration required by 2:00pm day of trip and costs $5.00 per person.
Women in the Wilderness
In October, the Women in the Wilderness Adventure Series will be focusing on weapons.  Learn the basics of archery, paintball and skeet shooting. Learn the basics of hunting with our Hunting 101 course. Pre-registration required by 4:00pm the day prior to departure.
Private Trips
Outdoor Recreation also does customized private trips for units or Family Readiness Groups (FRGs). Trip registration can be done in person or over the phone, seven days a week, between the hours of 7:30am and 4:30pm. Locations and times of trips are subject to change due to weather conditions. Please dress appropriately for each event. Cancellations initiated by the participant 48 hours in advance of the trip are entitled to a full refund. However, refunds for cancellations made within 48 hours of the trip will be determined by management.
Additional Information
Outdoor Recreation reserves the right to postpone, alter, or cancel any trip. For additional information or to pre-register for any of the MWR Outdoor Recreation September events, please call 270.798.2175, or 270.4127854. Check out our website at www.fortcampbellmwr.com to view the Fort Campbell Outdoor Recreation Adventure Calendar of Events. You can also become a fan and follow what is happening with Fort Campbell MWR on Facebook!