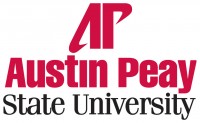 Clarksville, TN – The team of Joey Tuck, Chase Boyd, Heath Cunningham and Bret Campbell ran away with Friday's afternoon flight of the 25th Annual Governors Golf Classic, played at Swan Lake Golf Course.
The winning quartet shot a scramble score of 48 to ease  past the second-place team of Kyle Luther-Ben Moore- Jarrod Duncan -Robbie Wedemeyer (51), followed by the team of Brandon Rippy-Brad Daniel-Scott Combs-Joe Henry (52) . «Read the rest of this article»
Community Encouraged To Come Out and Show Support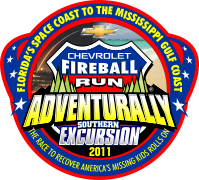 Clarksville, TN – The 2011 Fireball Run Adventurally will kick off their 2,500 mile excursion in Melbourne, FL this weekend. The cars will be rolling into Public Square, Downtown Clarksville, the afternoon of September 29th.
As soon as they make their initial stop in Clarksville, the around-town scavenger hunt will begin with all teams heading out to Beachaven Winery. From there, the teams will search out their first clue and then be off to the next local spot. During their stay here, don't be surprised if you see some high-dollar foreign cars or even the Mayberry police car rolling around town. «Read the rest of this article»
Rarely are legislative issues black and white or cut and dried. They most often involve a lot of gray areas. That is why old politicians – you know, the real statesmen in days of old – often said that making legislation was like making sausage: the process is always messy but the results are good.
Too often, lawmakers today want to deal in absolutes. They don't want to take the time to work through the issues. They want to find the hot button and go with it. «Read the rest of this article»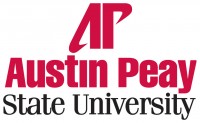 Clarksville, TN – As stories about the shaky economy continue to surface, arts communities across the country have braced for the worst amidst rumors of budget cuts and timid funders. The arts themselves are vulnerable when the economy is lean because they are at times seen as an expendable luxury.
For curator Ally Reeves the words, "Let them eat cake," attributed to an oblivious Queen Marie Antoinette, spring to mind, though with an added twist. Art itself is often mistaken for superfluous "cake," with street-level artists and their work providing a sort of elemental "bread" to the communities they inhabit. «Read the rest of this article»
"The Cryin' House" brings to light the effects of family violence to children
Clarksville, TN – According to aaets.org, over 3 million children are at risk of exposure to parental violence every year. Family violence has many adverse and long-term effects on the victim and even the people who witness the abuse. In her book, The Cryin' House, author Dr. Julee S. Poole gives voice to the children who grew up in a violent home environment. «Read the rest of this article»
Nashville, TN – Once considered too common to serve to guests, the cobbler has been rediscovered for its simplicity. It's easy to throw together, especially when you are craving a summery dose of after-dinner comfort.
Although Southern cooks make wonderful cobblers, no country or region can claim cobbler as its own. Grunt, slump, buckle, roly-poly, flummery, pandowdy and cobbler are all old-fashioned regional desserts of cooked fruit with a biscuit, dough or bread topping of some type.
«Read the rest of this article»
APSU Sports Information: APSU Football
Eastern Kentucky vs. Austin Peay – September 24th – Governors Stadium – 6:00pm

Clarksville, TN – The last time Eastern Kentucky came to Clarksville, Austin Peay claimed its most monumental victory since returning to scholarship football.
In fact, that 24-20 victory in 2009 snapped a 22-game losing streak to the Colonels, dating back to the 1977 season.
The Governors would like nothing better than to repeat that victory 6:00pm, Saturday, against the Ohio Valley Conference's most storied and successful program. It will be the two teams' OVC opener while it also serves as the 0-2 Govs home opener.
«Read the rest of this article»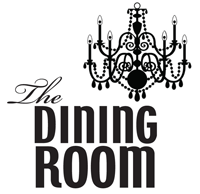 Clarksville, TN – To celebrate the opening of The Tanglewood House, "The Dining Room" will be performed for one night only; October 1st, 2011.
Written by A.R. Gurney and directed by Art Conn, "The Dining Room" features local actors' Alex Syler, Jill Whittinghill, Debbie Striclyn and Jeff Wellington and Nashville actors; Amber Brandt and Jamie Dash. And some new faces to the theatre community; Clint Looney, Sandra Looney and Roxanne Waite.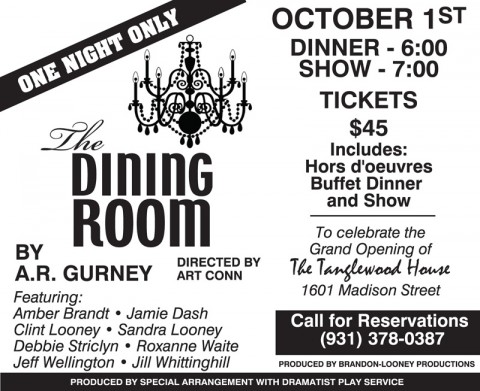 «Read the rest of this article»
Bilingual exhibit opens at the Adventure Science Center on October 1st, and explores the lives of favorite furry and feathered friends of the Forest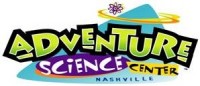 Nashville, TN – Where does a chipmunk sleep? What does an eagle feed its young? How do mother bats find their babies in a cave? In Animal Secrets, families will learn the answers to these questions and more as they explore the hidden habitats and secret lives of forest animals. Using imaginative role-play and hands-on activities, visitors will discover nature from an animal's point of view in naturalistic environments, including a stream, meadow, woodland, cave, and naturalists' tent.
"Children are born curious. They love learning about bugs and animals, investigating what lies hidden beneath a rock or a pile of leaves and exploring the world around them," said Susan Duvenhage, CEO of Adventure Science Center. "Animal Secrets provides a wonderful opportunity for parent-child interaction as, together, they play, observe, pretend, explore and investigate the sometimes hidden world of our animal friends."

«Read the rest of this article»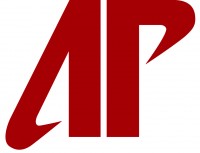 Clarksville, TN – The Austin Peay State University National Alumni Association will sponsor both a golf tournament and 5K scholarship run during Homecoming 2011, and those will be open to the public.
The 33rd Annual Homecoming Golf Tournament will be at 8:00am, Friday, October 28th at Swan Lake Golf Course. Cost is $60.00 per person, and advance registration is required. Fee includes ditty bag, refreshments on the golf course and light lunch. The event, sponsored by Budweiser of Clarksville, is chaired by alumnus Frazier Allen ('99).  «Read the rest of this article»