Basis Form Now Due January 17th
Extension to March Available for Estate Tax Returns
 

Washington, D.C. – The Internal Revenue Service announced today that large estates of people who died in 2010 will have until early next year to file various required returns and pay any estate taxes due. In addition, the IRS is providing penalty relief to certain beneficiaries of these estates on their 2010 federal income tax returns.
 
This relief is designed to give large estates, normally those over $5 million, more time to comply with key tax law changes enacted late last year. Revised versions of the estate tax forms are now available on www.IRS.gov, and the carryover basis form will be released this fall.
«Read the rest of this article»
APSU Sports Information: APSU Soccer

Clarksville, TN – Austin Peay State University women's soccer team suffered its second-straight loss, falling 2-0 to UT Martin, in Ohio Valley Conference play, Sunday afternoon.
The Skyhawks (6-3-2; 1-0-1 OVC) took an early 1-0 lead on a header by Alyssa Curtis. An Austin Peay (6-5; 0-2 OVC) foul set up the indirect kick and Curtis managed to break free inside the box for the goal. UT Martin scored the insurance goal in the 48th minute.
«Read the rest of this article»
Attention All Fort Campbell Troops and Civilians. Tickets are available at MWR Leisure Travel Office beginning September 1st! Free Admission!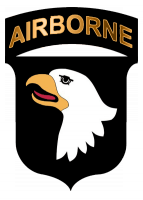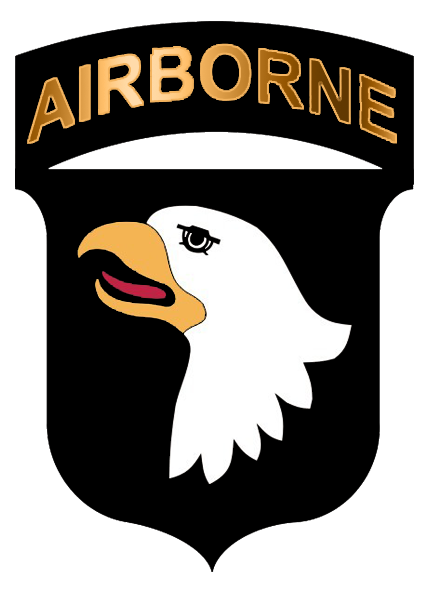 Fort Campbell, KY – Celebrate the 2011 Medal of Honor Convention with "A Tribute to American Valor" at the KFC Yum! Center, Louisville, Kentucky on Thursday, September 29th. This one night only event, scheduled to begin at 7:30pm, will honor troops, veterans and their families.
"A Tribute to American Valor" is free of charge and open to the general public however, a ticket is required for entrance. «Read the rest of this article»
APSU Sports Information: APSU Golf

Clarksville, TN – After a week away from competition, Austin Peay State University women's golf team will return to action, Monday and Tuesday, at the SIUE Intercollegiate, presented by Double Tree.
The 36-hole tournament will see 18 holes played each day on the par-72, 5,936-yard Sunset Hills Country Club course in Edwardsville, IL.
«Read the rest of this article»


Clarksville, TN – The weekly Clarksville Parks and Recreation Department Recreation Report provides Clarksvillians with a glimpse at the activities and events that are available from the Parks and Recreation Department for them to enjoy together as a family.
This weeks highlights include:
Silver Socials
Indoor Aquatic Center Opening October 1st
Sleep Under the Stars
Pet Walk with the Mayor
Bark in the Park
Kleeman Haunted Mansion
«Read the rest of this article»
APSU Sports Information: APSU Golf

Clarksville, TN – Austin Peay State University men's golf team is looking to build on a strong opening tournament when it plays in Louisville's Cardinal Collegiate, Monday and Tuesday, at the 7,000-yard Cardinal Club.
Practice rounds for the Cardinal Collegiate begin Sunday, while first and second-round play starts with a 7:30am, Monday, shotgun start. Final-round play is set for 8:30am, Tuesday.
«Read the rest of this article»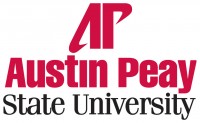 Clarksville, TN – During the 2010-11 academic year at Austin Peay State University, a survey was conducted among faculty members regarding their perspective and participation in research with undergraduate students.
The results of this Institutional Review Board-approved survey suggest that while many faculty are interested in working with undergraduates, time and financial need are challenges that must be overcome.
«Read the rest of this article»
Market Commentary by Scott J. Brown, Ph.D., Chief Economist
The Federal Open Market Committee announced that it would extend the average maturity of its holdings of securities, buying $400 billion in 6- to 30-year Treasuries by the end of June 2012 and selling an equal amount of Treasuries with maturities of 3 years or less. The FOMC said that "this program should put downward pressure on longer-term interest rates and help make broader financial conditions more accommodative."
The FOMC also announced that, "to support conditions in mortgage markets," it would reinvest principal payments for its holdings of agency debt (Fannie Mae, Freddie Mac) and mortgage-backed securities in mortgage-backed securities (instead of into Treasuries, as it had been doing currently). The FOMC noted that "there are significant downside risks to the economic outlook, including strains in global financial markets," and said it expected inflation to settle at levels at or below what is consistent with its dual mandate. In its operating directive, the NY-Fed said that 29% of the purchases would be in the 20- to 30-year range, more than anticipated, pushing long-term interest rates down sharply. «Read the rest of this article»
Rate decreases in 57 counties, increases in 28, and stays the same in 10
Nashville, TN – County non-seasonally adjusted unemployment rates for August 2011, released today, show that the rate decreased in 57 counties, 28 counties increased, and 10 counties remained the same.
Tennessee's unemployment rate for August was 9.7 percent, down from the July revised rate of 9.8. The national unemployment rate for August 2011 was 9.1 percent, unchanged from the July revised rate.
«Read the rest of this article»
A column by State Senator Roy Herron on the requirement that Tennessee residents display a state approved Photo ID before being allowed to cast their ballot in Tennessee elections.
When my 94-year-old mother Mary was born, women were not allowed to vote. But then Tennessee ratified the 19th Amendment, and for seven decades Mother has voted faithfully. This year, my Republican colleagues in the legislature took away that right when they made it harder for her — and as many as 675,000 other Tennesseans — to continue to vote.
Ironically, legislators from the party that supposedly favors less government and more privacy passed a law requiring my mother to obtain a "big-government" photo identity card in order to vote. When the law goes into effect with the March 2012 presidential primary elections, poll workers will no longer accept her voter registration card as sufficient proof of identity. «Read the rest of this article»