October is Breast Cancer Awareness Month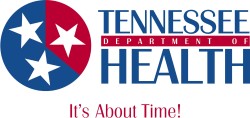 Nashville, TN – October is National Breast Cancer Awareness Month, and the Department of Health is challenging all Tennessee women over the age of 40 to get a clinical breast exam and mammogram. These screening tests are powerful weapons in the fight against breast cancer. The survival rate is greater than 95 percent for women whose breast cancer is found at an early stage.
"Mammograms and clinical breast exams are still the best method for finding cancer early and offering protection against the disease, leading women to get treatment before the cancer is in advanced stages," said Health Commissioner John Dreyzehner, MD, MPH, FACOEM. "We urge Tennessee women to get screened for breast cancer and talk to their health providers about ways to reduce their risk for this disease." «Read the rest of this article»

Montgomery County, TN – Clarksville-Montgomery County Schools Director Mike Harris announced tonight his plans to retire at the end of this school year. Mr. Harris has contributed 36 years of service to public education, including five years in the Clarksville-Montgomery County School System. «Read the rest of this article»
APSU Sports Information: APSU Golf

Louisville, KY – A scorecard disqualification dropped Austin Peay State University men's golf team to a ninth-place finish, Tuesday, at the 36-hole Cardinal Collegiate, hosted by Louisville at the Cardinal Club.
Sophomore Anthony Bradley signed an incorrect card following Monday's round, which led to his round being disqualified. Without his opening round score the Govs shot a 593, but still ended up six shots ahead of the next Ohio Valley Conference school – Eastern Kentucky in 12th with a 599.
«Read the rest of this article»
Public Square will be Closed Off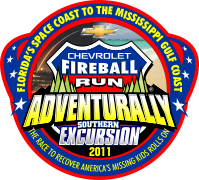 Clarksville, TN – On Thursday, September 29th and Friday, September 30th, the Fireball Run Adventurally will be in Clarksville, TN as part of their 2,500 mile race and scavenger hunt.
Everyone in the community is encouraged to come out to Public Square, Downtown Clarksville, on Thursday around 4:00pm and on Friday at 9:00am to see the cars and meet the participants. This is a great opportunity to bring the whole family out to see cars that range from custom Camaros to vintage classics. The more community support we have, the more air time we can have in the official Fireball Run Movie! «Read the rest of this article»
APSU Sports Information: APSU Golf

Edwardsville, IL – Austin Peay State University women's golf team shaved 13 strokes off its first-round score to finish second, Tuesday, in the SIUE Intercollegiate, presented by Double Tree.
Led by junior Lauren Bond, the Lady Govs fired a final-round 325 to end at 663 on the Sunset Hills Country Club course. APSU actually tied with host Southern Illinois University Edwardsville for second but earned the second position because of a higher fifth-position score. Southern Illinois Carbondale won the event with a 632.
«Read the rest of this article»

Clarksville, TN – An early morning crash sent one man to Vanderbilt by Lifeflight.
Around 5:46am, a Mercury Cougar driven by Christopher Brown, 21, of Clarksville was traveling west on Martin Luther King Parkway when a Nissan Xterra driven by Daniel O'Connor, 28, of Clarksville made a left turn off of eastbound Martin Luther King Parkway and collided with the Mercury in front of the I-24 westbound on ramp.
«Read the rest of this article»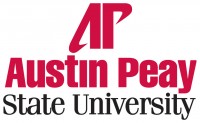 Clarksville, TN – The U.S. Department of Education has awarded Austin Peay State University a $1.8 million grant to continue funding the successful Educational Opportunity Center (EOC).
The EOC received funding for five years, from 2011–2016, for $373,614 per grant year. The EOC funding falls under Title IV of the Higher Education Act of 1965 and is part of the TRiO Programs. The program is designed to assist low-income adults in entering college by helping them to overcome class, social and cultural barriers to higher education. «Read the rest of this article»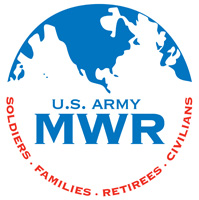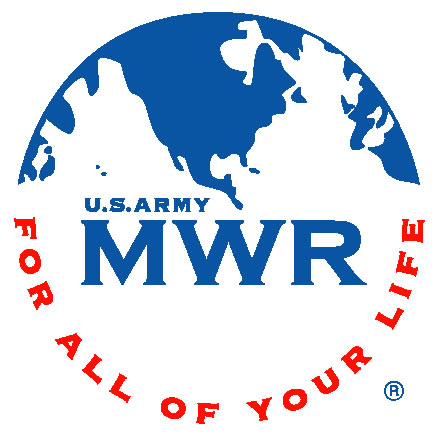 Fort Campbell, KY – The 2011 U.S. Army Soldier Show will be coming to Fort Campbell's Wilson Theater on October 28th and 29th.  Show times are Friday, October 28th at 2:00pm and 7:30pm, and Saturday, October 29th at 2:00pm.
The 2011 U.S. Army Soldier Show is a high-energy 90-minute live musical production that showcases the talents of active duty Soldiers who were selected by audition from throughout the Army.  The theme for this year's show, "Carnival – A Traveling Thank You", draws its inspiration and song selections from many areas of the world. «Read the rest of this article»
Clarksville, TN – Warriors Youth Basketball League is a co-ed youth league for grades K-8th. This league is designed to create a safe environment for youth to learn and enjoy the game of basketball.
The pastors of Faith Outreach Church, Drs. William and Ginger Luffman are dedicated to serving the community and as a result have opened this league to Clarksville/Montgomery County and surrounding areas. Parents are invited to participate in the league through coaching, assistant coaching, refereeing, and of course as a spectator. «Read the rest of this article»


Clarksville, TN – The Clarksville Parks and Recreation Department would like to extend a big thank you to those volunteers from Grace Community Church's Operation SERVE program who lent a helping hand to the Kleeman Community Center on Saturday, September 24th.
The group of volunteers completed a range of improvements at the Kleeman Center on both the interior and exterior of the Center.
«Read the rest of this article»