APSU Sports Information: APSU Volleyball

Clarksville, TN – Austin Peay's volleyball team returns to action with three Ohio Valley Conference matches in a four-day span while seeking to end an eight-match losing streak. The Lady Govs begin that search with a 6:00pm, Friday outing at Jacksonville State before traveling to Tennessee Tech for a 2:00pm, Saturday contest. Austin Peay will return home to begin a five-match home stand with a 6:00pm, Monday matchup with Eastern Kentucky.
«Read the rest of this article»
Trooper Dwayne Stanford Returned Fire, Shot and Killed Male Passenger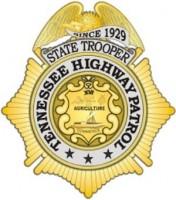 Nashville, TN – A Tennessee state trooper is recovering Thursday after being shot in the chest by a passenger in a vehicle during a traffic stop Wednesday evening on Interstate-40 in Henderson County.
Trooper Dwayne Stanford was returning to Jackson from training in Nashville when he pulled over a vehicle for traffic related violations at approximately 5:20pm in the west bound lane of I-40 near mile 115. Trooper Stanford took the female driver, Christi Pepper, 47, of Cadiz, KY, into custody for an outstanding criminal warrant. Trooper Stanford placed Pepper into his patrol car. «Read the rest of this article»
APSU Sports Information: APSU Basketball

Clarksville, TN – Austin Peay State University men's basketball team will be a part of the Sears BracketBusters for the ninth straight year.
The Governors, who are scheduled to be at home this year, have the most BracketBusters appearances of any Ohio Valley Conference school.
«Read the rest of this article»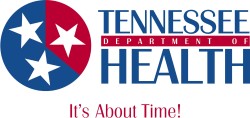 Nashville, TN – Governor Bill Haslam has proclaimed October 3rd-9th, 2011 Child Health Week in Tennessee. State officials recently celebrated Tennessee's highest-ever ranking for child well-being as part of the Annie E. Casey Foundation's KidsCount Data Release.
On the heels of that announcement, Tennesseans are encouraged to put the health and well-being of children first during Child Health Week, and every week in the year ahead. «Read the rest of this article»
Written by Sgt. Scott Davis
Headquarters, 101st Airborne Division (AA) Public Affairs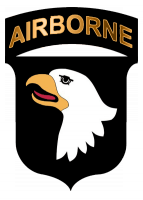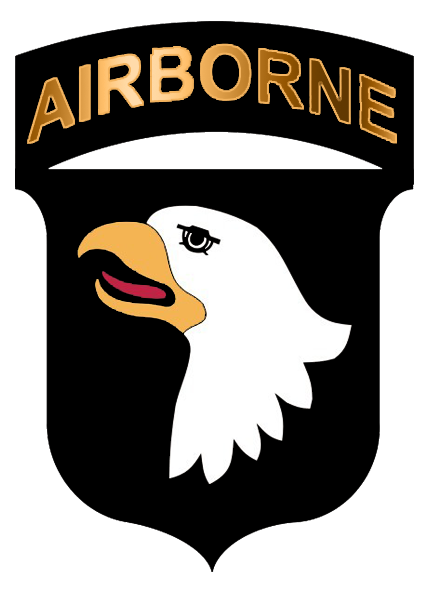 Fort Campbell, KY – More than 40 civilian community leaders within the nation visited Fort Campbell, September 22nd as part of a program to give a better understanding to Americans as to what their military does on a daily basis.
The participants of the Joint Civilian Orientation Conference visited one installation from every branch of the military to gain a better idea as to how their military operates. Fort Campbell was chosen to represent the U.S. Army.
«Read the rest of this article»

Clarksville, TN – Around 9:30am, Kenneth Lilly, 24, of Clarksville driving an Oldsmobile Cutlass southbound on Riverside Drive attempted to make a left turn onto a business parking lot and collided with a Ford Escort, driven by Bruce Collier, 25 of Clarksville traveling in the left northbound lane of Riverside Drive.
The crash occurred near the intersection of Riverside Drive and Lawn Street.
«Read the rest of this article»
APSU Sports Information: APSU Softball

Clarksville, TN – Austin Peay State University's softball team will see its first 2011 fall action this Saturday as it plays three games at Belmont University's softball complex at Rose Park in Nashville.
The Lady Govs will open up play against Volunteer State Community College, at 10:30am, before facing host Belmont, 12:30pm, and wrapping up the day with a rematch with Volunteer State at 3:00pm.
Rose Park is on Edgehill Avenue, just off 12th Avenue South.
Yard Sale List Now Available At www.campbellcrossingllc.com
Fort Campbell, KY – Campbell Crossing will again host the annual Post Wide Yard Sale on Saturday, October 1st beginning at 8:00am.
All on-post residents are invited to participate and most do so by selling items or shopping in the neighborhoods scattered with deals throughout post. Hundreds of visitors from off-post also visit to hunt through the wide variety of treasures available. Many families preparing to move from Fort Campbell take advantage of this opportunity to sell everything from baby clothes, to furniture, to motorcycles. «Read the rest of this article»
Clarksville, TN – Beginning Monday, October 3rd, 2011 the City of Clarksville Finance and Revenue Department will have extended office hours of 7:30am to 5:00pm in their Revenue Collections Office in order to better serve its citizens and make it more convenient for them to pay their property taxes and utility bills.
The Revenue Collections Office is located in the first floor of the City Hall building at One Public Square. The office collects revenue for property tax, personal property tax, general billings and parking tickets. «Read the rest of this article»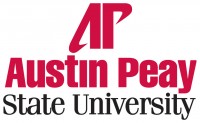 Clarksville, TN – Service learning in the classrooms is gaining acceptance in higher education as a way for students to help the community using the knowledge learned. One class is doing just that this semester.
For 30 minutes every Friday in the Dunn Center, students in the adaptive physical education course teach basic sports and fitness skills such as throwing and catching to clients of varying disabilities in the Progressive Directions Inc. program, which provides mental retardation services in Montgomery and Stewart counties.
«Read the rest of this article»