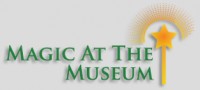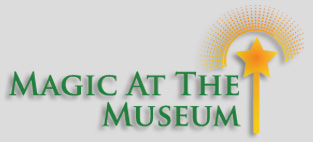 Clarksville, TN – Magician Gary Flegal gave an amazing show that stunned the auditorium full of kids and their parents at Magic at the Museum show on Saturday. The show was sponsored by Maurice And Terri Vaughn the owners of Better Homes & Garden Real Estate Hometown Connection. In addition to amazing magic tricks, the afternoon featured face painting, "Magic" favorite Russ Nowack making balloon animals for the kids, and a free tour of the Custom House Museum.
When it was time for the show to begin, the auditorium was packed full of excited kids and their parents. A few lucky attendees were allowed to assist with some of the tricks.
The proceeds from this Magic at the Museum show went to benefit Mission Clarksville, a program with the goal of building a healthy, sustainable community of diverse youth and adults who are growing nutritious food for our citizens and for the most disadvantaged in our city. Through their Food Initiative program, they are not only growing organic fruits and vegetables for local hunger relief agencies, they are creating leadership opportunities for our youth, how and changing the way we think about our health, our food, and our world.
Photo Gallery
About Gary Flegal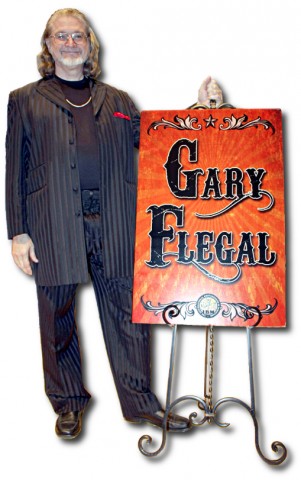 Dr. Gary Flegal is an award-winning magical entertainer who can transport you and your group to another time and place to escape the stresses of modern life. His performances have been called "charismatic, professional, and truly dynamic," "the best we ever had," and "a rare find in today's sophisticated world."
With more than three decades of performance experience, Gary is a masterful entertainer – able to engage and delight any audience, presenting astonishing experiences that will long be remembered. From family events to corporate functions, Gary will provide each audience member an experience they will enjoy and talk about for a long time to come.
Utilizing his talents and skills as a speaker, teacher, and stress management professional, Dr. Flegal has developed one of the most dynamic, visual, and delightful shows in magic, complete with amazing sleight of hand, beautiful illusions, and captivating stories.
Whether you're planning a simple family party or a major corporate event, Gary Flegal will give you the precise solution for your entertainment. The audience will thank you for inviting him! So don't miss out on this one-of-a-kind performance.
Invite Gary Flegal and The Magic of Smiles to your next event!
About Magician Russ
Russ Nowack began his interest in magic at a very early age. He began performing full time in his late teens and with literally thousands of performances behind him and over 20 years in the business of Magic, he is truly Entertainment with Experience. His specialties include performing for children as well as serious jaw dropping close up magic ! His award winning sleight of hand will make you believe in miracles!You can feel confident that Magician Russ Nowack will transform your next Special Occasion into something Magical!
About the Better Homes & Garden Real Estate Hometown Connection
Better Homes and Gardens Real Estate Hometown Connection specializes in residential and commercial real estate and serves the communities of Clarksville Montgomery County and surrounding areas. With the strength of a national brand and its commitment to excellence in the local real estate market, the company is positioned to provide its clientele exceptional service. Better Homes and Gardens Real Estate Hometown Connection is a franchise affiliate of Better Homes and Gardens Real Estate LLC, an international real estate brand that offers a full range of services to brokers, sales associates and home buyers and sellers. For more information visit their web site, or call 931.245.2050.
About Mission Clarksville
Mission Clarksville was founded in 2008 as a way of bringing area high school students together from different backgrounds, races and socioeconomic levels and teaching them to work together to grow food using sustainable agriculture practices. Its purpose is to develop a thoughtful and productive community of young people who can change the world in a lasting and positive way! They maintain a community garden in Sango, TN.
About Bonehead Promotions
Bonehead Promotions is a multi-media company, specializing in advertising and special event planning and promotion.
Our services include radio production and script writing, graphic design, video and internet banner advertising. Bonehead Promotions can also provide website design and maintenance and promotional items needed to make any promotion a success.