150 Of NASA's Twitter Followers Will Be Invited To attend Mars Rover Launch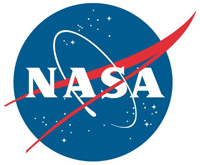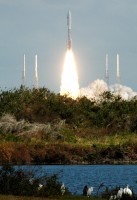 Washington, DC – Curiosity's arrival at the Red Planet is anticipated in August 2012 at Gale crater. During the two-year prime mission, the rover will investigate whether a selected area of Mars offered environmental conditions favorable for microbial life and for preserving evidence about life if it existed.
Mars Science Laboratory is the fourth space mission launching this year managed by NASA's Jet Propulsion Laboratory in Pasadena, CA. The first three are Aquarius, launched June 10th to study ocean salinity; Juno, launched August 5th to study the origins and interior of Jupiter; and the twin GRAIL orbiters, which departed for the moon on September 10th.
Launch management for the mission is the responsibility of NASA's Launch Services Program at Kennedy Space Center in Florida.
Tweetup registration opens at noon on Wednesday, October 5th, and closes at noon on Friday, October 7th. NASA will randomly select 150 participants from online registrations.
For more information and rules about the Tweetup and registration, visit:  www.nasa.gov/tweetup.
For information about connecting and collaborating with NASA, visit: www.nasa.gov/connect.
For information about the mission, visit: www.nasa.gov/msl and http://mars.jpl.nasa.gov/msl/