I have been crying "foul" on the voter ID law since it was first proposed in Tennessee. Now, an election law expert in Washington has expressed alarm at the number of states enacting such laws. The Tennessee law took effect July 1 this year.
In a U.S. Supreme Court challenge to an Indiana voter ID law, 250 cases of alleged voter fraud cited, only nine involved a person allegedly voting under someone else's name.
Across the country, the situation is essentially the same. Even where there is some evidence of voter fraud, it rarely involved someone voting under an assumed identity. Voter fraud most often involves vote buying, ballot-box stuffing, absentee ballots, or felons voting in situations prohibited by state election laws. Voter ID laws don't address any of those problems. «Read the rest of this article»

Clarksville, TN – On September 30th, 2011, Mayor Kim McMillan, Chief Al Ansley, representatives of the Clarksville Montgomery County Homebuilders Association, and Crime Stoppers of Clarksville kicked off a collaborative campaign during the Parade of Homes to stop copper thefts.
«Read the rest of this article»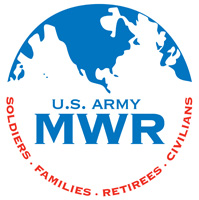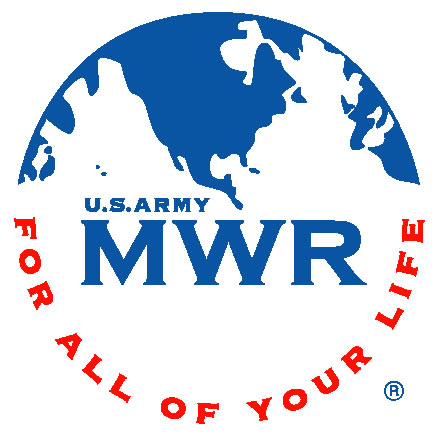 Fort Campbell, KY – The EDGE! (Experience, Develop, Grow, Excel) offers out-of-school opportunities for 12-18 year old youth to experience, develop, grow and excel by participating in "cutting edge" art, fitness, life skills and adventure activities.
Learn how to cook traditional German foods with Oktoberfest Cooking on Wednesdays, October 3rd, 17th, and 24th from 4:30pm to 6:00pm at Cole Park Commons. There are 12 spaces available for this class. All good cooks must develop instrumental skills in kitchen safety and health, so be prepared to learn some life skills while having fun and trying some delicious new foods! Transportation provided by parents. There will not be a class on October 10th. «Read the rest of this article»
APSU Sports Information: APSU Volleyball

Cookeville, TN – With its second best offensive performance this season, Austin Peay State University's volleyball team ended a  nine-match losing streak with a three-set sweep (25-14, 25-23, 25-17) of Tennessee Tech in Ohio Valley Conference action, Saturday afternoon, at the Eblen Center.
«Read the rest of this article»

Clarksville, TN – Clarksville will host 90 young women competing in the upcoming 2012 Miss Tennessee USA and Teen USA pageants.
Both events will take place at the Austin Peay State University Music and Mass Communications Building on October 7th and 8th, 2011. This will be Clarksville's twelfth year hosting the pageants.
«Read the rest of this article»
APSU Sports Information: APSU Basketball

Clarksville, TN – As the calendar turns to October the sounds in the Dunn Center turn increasingly to the sound of squeaking shoes and balls bouncing off the hardwood. That sound will increased this weekend as Austin Peay State University women's basketball team begins its preseason practice schedule with a 5:00pm, Sunday practice.
This is the second season for a redefined practice rule approved by the NCAA. Beginning last season, women's teams were permitted to start practices 40 days prior to their first regular-season contest. Within that window, a team can hold 30 team practices, meaning a schedule of five practice days per week with two days off. The extended window did not provide any additional practice opportunities but allowed women's teams more flexibility to work around class schedules.
«Read the rest of this article»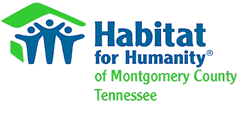 Clarksville, TN – On Saturday October 8th, 2011, the Habitat for Humanity of Montgomery, TN ReStore will host its first annual 'ReCreate', a fall festival focusing on repurposed materials, particularly those found in the ReStore.
Local artists such as Shipley Potter, Dave Jenks, Gemini Dream Design, Doug Wilson, Heart Beaded Jewelry and more will have art for display and sale constructed of renewed and reused items.
«Read the rest of this article»
APSU Sports Information: APSU Soccer

Clarksville, TN – Austin Peay State University women's soccer team looks to get back on track with a 1:00pm, Sunday, Ohio Valley Conference match at Murray State.
The Lady Govs struggled in the league's opening weekend, dropping matches to Southeast Missouri, 3-1, and UT Martin, 2-0. Not only is the three-game skid the longest this season, but it's also the most consecutive losses since 2009. Over the three-game span, Austin Peay has simply lost the ability to find the back of the net. The Lady Govs have outshot opponents by seven attempts, 39-32, but have managed only one goal.
«Read the rest of this article»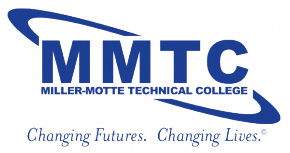 Clarksville, TN – Miller-Motte Technical College® Respiratory Therapy Program student Sara Crotts has been selected to receive the Blavatnik Family Foundation/ThanksUSA Scholarship.
Mrs. Crotts is originally from Salem, VA and is now residing in Clarksville, TN., with her husband Spc. Karl Crotts who is stationed at Fort Campbell.
«Read the rest of this article»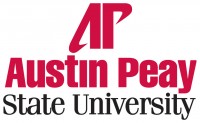 Clarksville, TN – The Braun's rock-cress is a strange-looking little plant with star-shaped hairs covering its stems and leaves. It grows almost exclusively in the shade, usually around rock outcroppings in forests, and if you were to happen upon it, you might mistake it for a weed.
The odds of you finding a Braun's rock-cress, however, are extremely rare. The peculiar plant is only found in two areas of the world, and in the mid-1990s, it was listed as a federally endangered species. Earlier this year, the Tennessee Department of Environment and Conservation awarded APSU professor of biology Dr. Carol Baskauf a $10,000 contract to study the population genetics of the plant species, and her research may provide valuable information aiding efforts to protect this plant. «Read the rest of this article»