APSU Sports Information: APSU Golf

Cleveland, OH – Austin Peay State University men's golf team finished third at the 18-hole CSU Invitational, Tuesday, played at Canterbury Golf Club. The tournament, originally schedule for 54 holes, saw the first two rounds canceled due to heavy storms.
«Read the rest of this article»
October 5th-6th, 2011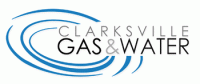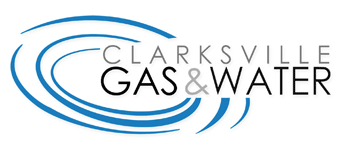 Clarksville, TN – Clarksville Gas and Water has planned water outages and road closures this week along College Street for water valve replacement and new water service line installation.
On Wednesday from 5:00pm to 5:00am construction crews will close all lanes of College Street from Eighth Street to Seventh Street and turn off water service on College from Fourth Street to Home Avenue and on Henry Street from College to Marion Street. Traffic will be detoured to Seventh and Eighth streets. «Read the rest of this article»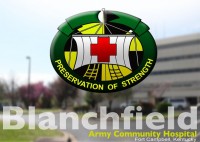 Fort Campbell, KY – Blanchfield Army Community Hospital (BACH) is now prepared to administer the influenza (flu) vaccine to local TRICARE beneficiaries. Hospital staff members will determine whether the nasal spray or shot form of the vaccine is appropriate for each patient based on their age and medical history.
"Getting vaccinated provides the best protection against the flu and keeps you from spreading this severe illness to your family, friends and coworkers," said acting Preventive Medicine chief Lt. Col. Kirsten Anke. People can also avoid getting or spreading the flu virus by washing their hands regularly and covering their cough or sneeze with a tissue or their sleeve, instead of into their hands. «Read the rest of this article»
APSU Sports Information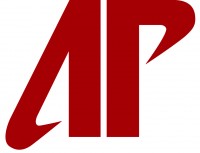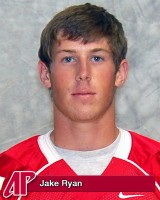 Clarksville, TN – Jake Ryan, a junior on the Austin Peay State University football team, has been named the Copies in a Flash APSU Athlete of the Week.
The arm of the junior quarter back helped carry the Governors to a come from behind victory over Tennessee State, Saturday. The Knoxville native threw for two touchdowns and a career-high 314 yards on 21-of-41 passing. Included in his totals was a 72-yard strike to Darryl Clack to open the third quarter, bringing the Govs within seven points. «Read the rest of this article»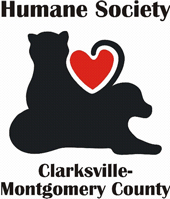 Clarksville, TN – On Friday, October 7th the Clarksville Montgomery County Humane Society is holding their Spay-ghetti Dinner at the Madison Street United Methodist Church.
If you are unable to attend this Friday's Spay-ghetti Dinner fundraiser, you can still do your part to help make the event a success by donating any of the following:
Canned sodas, Bottled water, Napkins (red preferred, but any will do) or Gift cards for Olive Garden, Fazoli's, Old Chicago, Petsmart or Pet Food Center (for drawings!!) «Read the rest of this article»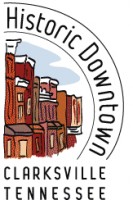 Clarksville, TN – You're invited to join the merchants of Historic Downtown Clarksville
for The monthly Art Walk, on October 6th from 5:00pm–8:00pm. Kendall Welsh from ARTifacts
sent us this information about October 's artistic extravaganza.
Participating merchants include Ingredients, ARTifacts , Fleur de leis, Hodgepodge

, and more. «Read the rest of this article»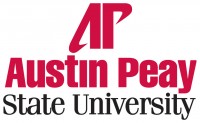 Clarksville, TN – Wild ginger is one of the most common wildflower species found in the moist forests of eastern North America, where it often carpets forest floors with its distinctive kidney-shaped leaves and small brownish-maroon flowers.
In the past, botanists recognized three different species of wild ginger but today all recognize just one species, Asarum canadense. This topic will be the focus of the next session of the Provost Lecture Series at Austin Peay State University.
«Read the rest of this article»

Clarksville, TN – Clarksville Police are looking for Nicholas Jeffrey Hull (W/M, DOB: 10/6/89) who has been out on Bond from jail since September 13th, 2011 for Theft of Property.
Hull has two new Felony warrants on file for Theft of Motor Vehicles. 
On September 27th, 2011, Hull is alleged to have taken a 1972 Mustang  from a residence without the owner's permission and sold it to a recycling company for $336.40. The vehicle's estimated value is $1,000.
«Read the rest of this article»
Written by Spc. Michael Vanpool
101st Sustainment Brigade, 101st Airborne Division (AA) Public Affairs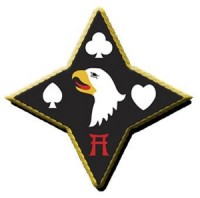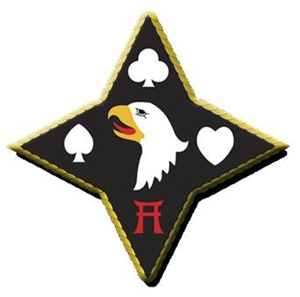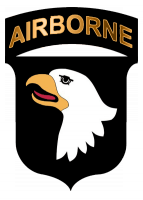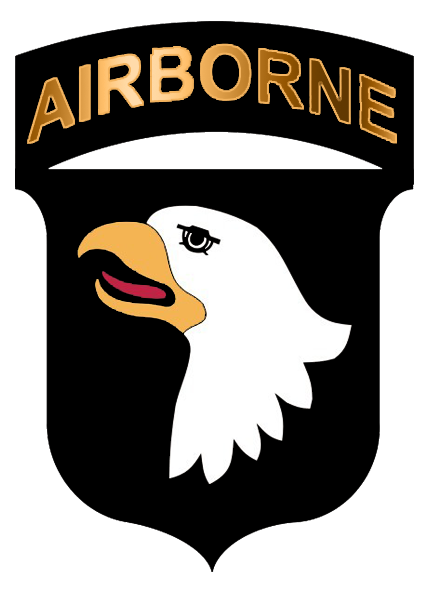 Bagram Airfield, Afghanistan – More than 50 deployed soldiers of the 101st Sustainment Brigade continued their lives in the Army and re-enlisted at several forward operating bases, October 2nd.
The Lifeliners are spread throughout northern and eastern Afghanistan for Operation Enduring Freedom, deployed to Iraq helping the retrograde of Operation New Dawn, and in Kuwait working the Theater Gateway.
"Where we have soldiers, we have people re-enlisting," said Master Sgt. Michael Bonfardine, brigade career counselor.
He credits the changes in the options for the new fiscal year that allowed the Lifeliners to re-enlist. "Because they opened up the options, it allowed more soldiers to reenlist before they redeploy," Bonfardine said.
«Read the rest of this article»
Dallas, TX – If your children are overweight or obese, their risk of having high blood pressure is almost three times higher than children at normal weight, according to new research in Hypertension: Journal of the American Heart Association.
A study of 1,111 healthy Indiana school children over a period of 4.5 years revealed that when the children's body mass index (BMI) reached or passed the 85th percentile — the beginning of the overweight category — the adiposity effect on blood pressure was more than four times that of normal weight children. Adiposity is fat under the skin and surrounding major organs. «Read the rest of this article»