APSU Sports Information: APSU Cross Country

Frankfort, KY – Sophomore Xiamar Richards took home her season's second victory and Austin Peay State University women's cross country team swept the top five spots for its first victory, Friday, at the Thorobreds Stampede hosted by Kentucky State.
Prior to the race head coach Doug Molnar set a goal of winning the event and the Lady Govs came through big. Not only did they win the event, they had all eight runners finish 14th or better in the 38-runner event. Austin Peay had an average finishing time of 19:05.03. That time was 2:27 faster than host Kentucky State who took home team second-place.
«Read the rest of this article»
APSU Sports Information: APSU Volleyball

Clarksville, TN – For the second consecutive match, Austin Peay State University's volleyball team went to five sets, but saw its two-match win streak stopped by Southeast Missouri (25-16, 31-33, 25-23, 16-25, 15-9), Friday night, in Ohio Valley Conference action at the Dunn Center.
Austin Peay (4-15, 2-6 OVC) continued to suffer from offensive inconsistency, winning its two sets when posting a .250 attack percentage but losing each of its three sets while being held below a .200 attack percentage. That inconsistency proved potent in the fifth set as the Lady Govs committed eight attack errors against five kills for a minus-.111 attack percentage.
«Read the rest of this article»

Clarksville, TN – Officer Beau Skinner was selected by the Tennessee Association of Chiefs of Police as 2011 Officer of the Year for Middle Tennessee.  Officer Skinner was recognized for his heroic actions on the morning of January 25th, 2011, for entering a burning building and rescuing a woman and her two children.
He showed a complete disregard for his own personal safety and great  bravery in this dangerous situation.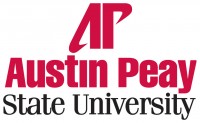 Clarksville, TN – Being put on hold during a telephone call or waiting in long lines is no fun.
That's why, this fall, the Austin Peay State University Office of Admissions will host Fast Track Admissions Week, October 10th-14th. All high school seniors and transfer students are invited to this event.
During Fast Track Admissions Week, a prospective APSU student will be able to apply for admission and find out that same day if he or she has been admitted to APSU. «Read the rest of this article»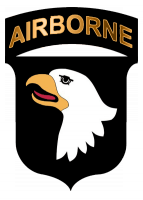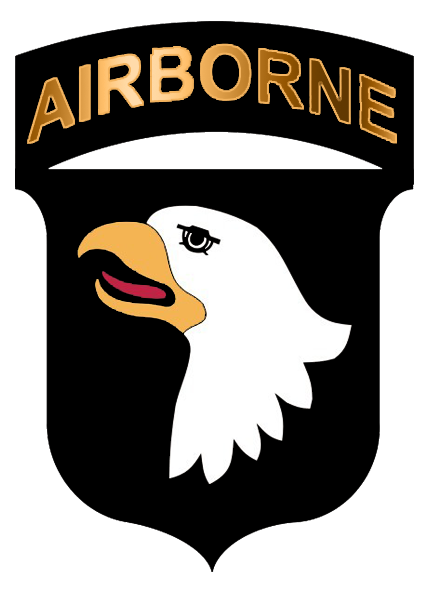 Fort Campbell, KY – A remembrance ceremony honoring Soldiers from the 101st Airborne Division (Air Assault) and Fort Campbell, is scheduled for 4:00pm October 12th at the Division Headquarters.
Remembrance ceremonies are held to honor fallen Soldiers deployed in support of Operations New Dawn and Enduring Freedom and are held monthly, as needed.
«Read the rest of this article»

Clarksville, TN – On October 6th, 2011, around 11:45am, a man was cut with a box cutter. The victim's name is William Avon Armstrong, DOB: 12/20/84. The age reported yesterday was incorrect. He is 26 years old. Armstrong has been released from the hospital.
For more on the story, see: Man Taken to Vanderbilt after Being Assaulted with a Box cutter.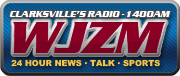 Clarksville, TN – Listen to Clarksville in Review on 1400am, WJZM with Hank Bonecutter Saturday morning. Montgomery County Commissioner Tommy Vallejos will be on at 8:00am. Hank's guest during the 9:00am hour will be Clarksville City Councilman Joel Wallace. «Read the rest of this article»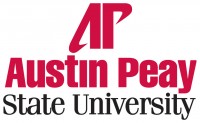 Clarksville, TN – Dr. Nell Rayburn, chair of the Austin Peay State University Department of Mathematics and Statistics, had to calculate the odds first. What were the chances that someone might identify her voice while she sang? If she stepped on stage for a solo performance, the odds were pretty good. That's not at all what she wanted.
"I like to hang out with people who have talent," she said. "I like to be surrounded by a big soprano section."
So, when Rayburn decided to pursue her lifelong passion of singing, her mathematical background told her she'd be more comfortable in a large group. That's why she joined the Clarksville Community Choir, a musical ensemble made up of area residents from different backgrounds and professions. «Read the rest of this article»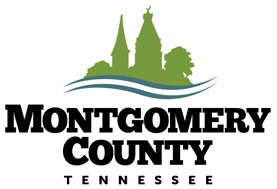 Montgomery County, TN – Montgomery County was recently honored with an Award from Greater Nashville Regional Council (GNRC) for "Energy Conversation and Resource Protection".
The City of Clarksville and Montgomery County Government have worked together with leadership from several area businesses to establish the Clarksville-Montgomery County Green Certification Program (CMCGCP).
The idea for the Green Certification Program came from a Leadership Clarksville project of the 2010 class.
«Read the rest of this article»
Clarksville, TN – The city council met in its regular session Friday night. Here are the results by topic.
Barge Port: The barge point (Ordinance 14) was officially approved by tonight's vote.  Councilman Redd pulled the item for another official single vote (each ordinance has to have two vote although the second is usually done as a mass approval of the previous months agenda items).  The final vote was 9-yes & 3-no votes.  I voted yes as I had previously told readers I would. «Read the rest of this article»