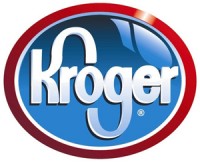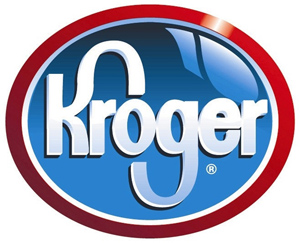 Cincinnati, OH – The Kroger Co. (NYSE: KR) said today it is recalling select containers of Private Selection Extreme Moose Tracks Ice Cream sold in 10 states because it may contain peanuts not listed on the label.
Customers should return the product to stores for a full refund or replacement.
People who are allergic to peanuts could have a serious or life-threatening reaction if they consume this product. For consumers who are not allergic to peanuts, there is no safety issue with the product.
Kroger stores in the following states are included in this recall: Alabama, Georgia, Illinois, Indiana, Michigan, portions of eastern Missouri, Ohio and northern Kentucky, South Carolina, and eastern Tennessee. The recall also includes Kroger stores in Illinois and Indiana that operate under the following banner names: Jay C, Food 4 Less (Chicago area), Owen's, Pay Less and Scott's.
Not included in this recall are Kroger stores in Arkansas, Kentucky (except northern Kentucky), Louisiana, Mississippi, North Carolina, Texas, Virginia, West Virginia, central and western Tennessee. Other stores Kroger operates under different banner names are also not included in this recall.
Item Description
Kroger is recalling the following ice cream:
Private Selection Extreme Moose Tracks Ice Cream sold in 16-ounce pints with a "sell by" date of June 18th, 2012 under the following UPC Code: 11110 52909.
Kroger has removed affected items from store shelves and initiated its customer recall notification system that alerts customers who may have purchased recalled Class 1 products through register receipt tape messages and phone calls.
Consumers who have questions about this recall may contact Kroger toll-free at 800.KROGERS (800.576.4377). For more information, please visit www.kroger.com/recalls.
About Kroger
Kroger, the nation's largest traditional grocery retailer, employs more than 338,000 associates who serve customers in 2,439 supermarkets and multi- department stores in 31 states under two dozen local banner names including Kroger, City Market, Dillons, Jay C, Food 4 Less, Fred Meyer, Fry's, King Soopers, QFC, Ralphs and Smith's. The company also operates 788 convenience stores, 361 fine jewelry stores, 1,046 supermarket fuel centers and 40 food processing plants in the U.S. Kroger, headquartered in Cincinnati, Ohio, focuses its charitable efforts on supporting hunger relief, health and wellness initiatives, and local organizations in the communities it serves. For more information about Kroger, please visit www.kroger.com.
Sections
News
Topics
Alabama, Allergen, Cincinnati OH, East Tennessee, Georgia, Illinois, Indiana, Kroger, Michigan, Ohio, Peanuts, Private Selection Extreme Moose Tracks Ice Cream, Recall, South Carolina