Written By Spc. Shawn Denham
PAO, 2nd Brigade Combat Team, 101st Airborne Division (Air Assault)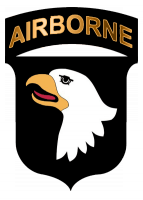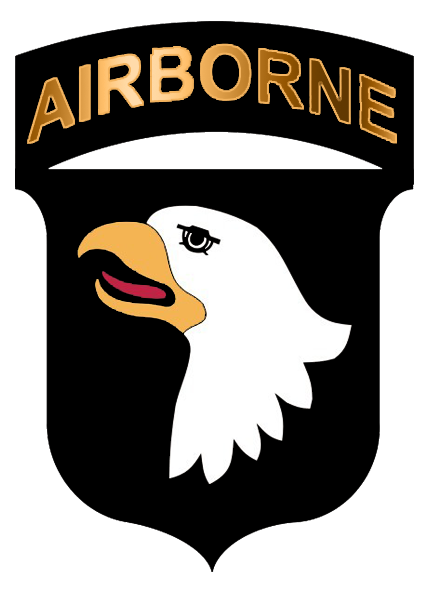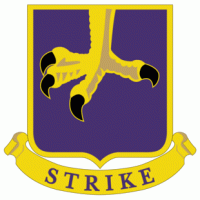 Fort Campbell, KY – Soldiers train daily to perform to the best of their abilities and sometimes compete for special badges and professional recognition. These challenges present an opportunity for a Soldier to practice their skills and prove their competence in their line of work.
Medics from 2nd Brigade Combat Team, 101st Airborne Division (Air Assault), participated in the division's Expert Field Medical Badge qualification October 5th.
The badge challenge began September 24th, and ended October 6th at the Division Parade Field following a 12 mile road march. Of the 38 Soldiers from Strike Brigade participating in the event, 12 met the qualifications and received the prestigious badge.
The EFMB is a small piece of metal with significant meaning to those who earn the privilege to wear it. The badge's history began in 1965 to recognize the proficiency of medics through a series of hands-on tests, casualty simulations and a written test, all designed to push the medic's abilities to the maximum possible performance.
Medics attempt the tests and simulations under the observation of previous EFMB recipients acting as judges for the event. This ensures everything the medic does is conducted according to Army standard and is properly documented.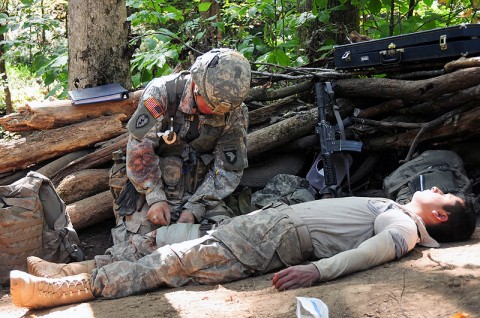 "It's challenging," said Sgt. 1st Class Gersom Jimenez, non-commissioned officer in charge of the EFMB event, assigned to Headquarters and Headquarters Company, 1st Battalion, 502nd Infantry Regiment, Strike Brigade, and native of Kansas City, KS. "There's a lot the medics have to do properly to qualify. Some of the tests involve treating simulated casualties while under fire with simulated explosions and gunfire. This is similar to what would be happening to them while in a combat situation; they have to stay focused at all times. It's an adventure to earn the badge."
Earning his own badge was a way to personally prove his abilities in the medical field, said Jimenez.
"It's an accomplishment to earn the badge," said Sgt. 1st Class Christopher Garcia, non-commissioned officer in charge of Strike Brigade's medical operations, and native of Roseville, CA. and fellow EFMB badge recipient. "It gives the medics something to be proud of. They have to study to make sure they know what they are doing. There are a lot of steps involved in giving proper combat medical care; you must complete each task to standard without bypassing the steps."
The Strike Brigade prepared their medics for the competition prior to the actual events, said Spc. Andrew Six, a medic with Headquarters and Headquarters Company, 2nd Battalion, 502nd Infantry Regiment, Strike Brigade, and native of Bethlehem, PA.
"We started with general classes on skills and a mock test," said Six. "It's good to get an idea of what we're going up against in advance. It's not just medical knowledge; we get tested on basic warrior skills like weapons skills, land navigation and [nuclear, biological, chemical] skills. All the tests are difficult and challenging."
After passing the course and re-taking the written test, Six received his hard-earned EFMB. Those who achieved the badge are authorized to wear it on their duty uniform. The badge represents the abilities and dedication of those who worked hard to earn it.