APSU Sports Information: APSU Basketball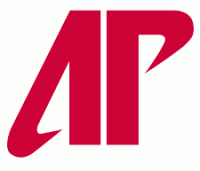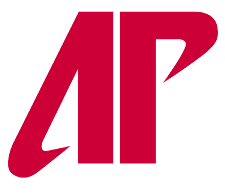 Clarksville, TN – Austin Peay State University's basketball team officially will open practice, 8:00pm, Friday, for its annual Reigning Red in Dave Aaron Arena.
Reigning Red not only will feature the traditional Wendy's Chili dinner and contests, it will also see the 2011-12 Governors and Lady Govs basketball teams introduced to the Governors and Lady Govs fans.
The Governors are coming off a 20-14 campaign that saw them finished tied for second in the Ohio Valley Conference race and play in the College Basketball Invitational.
"I am really excited about this time of year," APSU coach Dave Loos said. "I always look forward to this time of year, first with the Reigning Red event, Friday, and then to start our regular practices, Saturday morning.
"In particular, I am enthusiastic and encouraged by this group. I think we have good basketball team."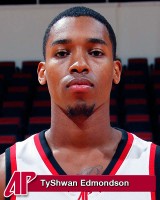 The Govs return four starters—All-OVC guard TyShwan Edmondson (17.1 ppg), forward Josh Terry (11.0 ppg), center John Fraley  (9.6 ppg, 7.4 rpg), all seniors, and sophomore forward Will Triggs (6.4 ppg, 4.6 rpg). In addition, 6-7 junior forward Anthony Campbell (13.9 ppg), a second-team All-OVC selection before missing most of last season with a knee injury, also is back.
Two other key components, 6-7 senior forward Melvin Baker (7.1 ppg, 3.9 rpg), who started 23 games a year ago, and junior reserve guard Justin Blake (5.1 ppg) return along with center Matt Hasse and walk-on guard Alton Williams, both sophomores.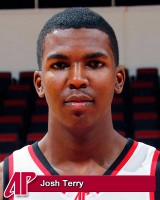 A trio of freshmen redshirts, guard Thomas Greer and forward Joe Harms, also return along with walk-on guard Kevin Covington.
Four newcomers have been added to the list, with junior Jerome Clyburn expected to get the first shot at replacing departed senior Caleb Brown at point guard. In addition, freshman Herdie Lawrence, who can play both guard spots, also will debut Friday night along with 6-6 freshman forward Chris Freeman, who captured a high school all-star dunk contest last spring.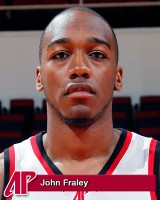 Local product, 6-5 guard-forward Andre Brown joined the team as a walk-on and brings a solid perimeter game to the floor.
Although the Govs have been able to participate in two-hour skill instruction since mid-September, Saturday morning will be the Govs first full practice. That is when Loos will start getting a better idea of the 2011-12 team's prospectus.
"I like the makeup of this basketball team," Loos said. "We have a good mix of talented experienced guys and some interesting newcomers. Saturday we can really start focusing in and implementing our system."