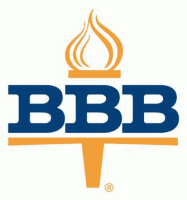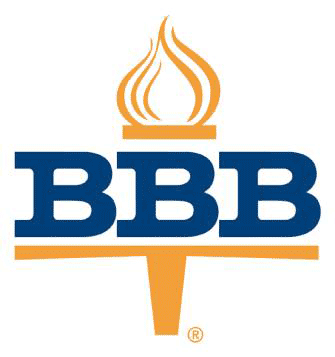 Nashville, TN –  The Better Business Bureau (BBB) wants to alert consumers to a time-share resale scam operated by Legacy Closing Services, claiming to be located at 3200 West End Ave, Nashville, TN., and Accent Event Management claiming to be located at 5909 Expressway, Oklahoma City, OK.
BBB files contain a serious pattern of complaint alleging consumers were duped out of thousands of dollars in a timeshare resale scam.
Specifically, complaints allege consumers were contacted by Accent Event Management claiming interest in buying the consumer's timeshare property in Mexico.
Interested consumers then received a letter from Accent Event Management (AEM), which states, "…AEM has a buyer under contract. We provide inventory to companies that hold events and conventions worldwide our mission is to ensure that these events generate a positive impact and motivate our clients' audiences…. Our client is looking to acquire 21% of the property, as discussed on the phone, in order to attain controlling interest in the property. Our company is prepared to offer the amount listed below for your property:…$30,000.00 USD."
Upon accepting the agreement, consumers are then put in touch with Legacy Closing Services who instructs consumers to wire advanced fees for "bank wire transfer costs" and "taxes" ranging from $2,825 – $9,545 to a bank in Mexico; however, upon wiring the requested monies, consumers never hear back from either company as to the completion of the sale.
All complaints state once the money was sent, both companies discontinued communication. Collectively, consumers that have filed complaints with BBB have lost over $47,500.
"When considering selling your timeshare, there is a very high probability that you will encounter the murky world of resale scammers," said Kathleen Calligan, BBB President/CEO. "With the prolonged recession, high unemployment, and cash strapped owners, a top priority is to get rid of a costly timeshare with high monthly maintenance fees, and too good to be true offers may seem like a blessing. It's not surprising that BBB's mail sent to both addresses in TN and OK have been returned as 'undeliverable'."
BBB warns consumers not to make hasty decisions when considering the sale of a timeshare property, and offers the following tips:
Use a Business You can Trust
Make sure the timeshare reseller you use is a BBB Accredited Business or at the very least has a good rating with BBB. You can check out a business's BBB Reliability Report at www.Nashville.BBB.org.
Confirm Licensing Requirements
Some timeshare resellers will use fake addresses or PO boxes in order to mislead timeshare owners. Confirm where the company is located and in what states it does business. Ask if the company's salespeople are licensed to sell real estate where your timeshare is located. If so, verify this with the state licensing board.
Get the Facts on the Figures
Find out if the business charges a commission. Do they handle the entire closing and provide escrow services? Do they charge an up-front listing or advertising fee? What does it cover and is it refundable?
Be Wary of Upfront Fees
Many complainants to BBB were burned by companies charging an advance "appraisal" fee for services or were told that they just had to pay closing costs and the timeshare would be taken off their hands. Consider opting for a company that offers to sell for a fee only after the timeshare is sold.
Don't Fall for the Hard Sell or an Offer that Sounds Too Good to Be True
Don't agree to anything over the phone but instead ask the salesperson to send you written materials; take the time to think it over and don't be pressured. Unscrupulous timeshare resellers may claim that your property is in demand and they can sell it immediately; unfortunately, these promises are often empty.
Start your search With Trust by visiting www.Nashville.BBB.org
About the Better Business Bureau of Middle Tennessee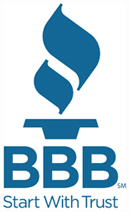 The BBB of Middle Tennessee, Inc. was founded in 1961 as a non-profit Tennessee organization serving 38 counties in Middle Tennessee and 7 counties in Southern Kentucky. The first BBB was founded in 1912. Today, BBBs serve communities across the U.S. and Canada.
Serving as the 'ethical gatepost' of our communities, BBB fosters and promotes ethical business practices and self-regulation standards that build consumer trust in the marketplace. BBB services include business reliability information, complaint resolution services and consumer and business educational information.