APSU Sports Information: APSU Soccer

Jacksonville, AL – Austin Peay State University women's soccer team played to a 1-1 tie at Jacksonville State, Friday night, in Ohio Valley Conference action.
It was the Lady Govs (5-7-1;  1-2-1 OVC)  first tie since playing to a scoreless finish at Murray State, October 8th, 2010. The was not atypical in the matchup between Austin Peay and Jacksonville State as there have four ties in nine meetings between the two teams.
«Read the rest of this article»
APSU Sports Information: APSU Volleyball

Clarksville, TN – Freshman middle blocker Hillary Plybon finished with a career-high 17 kills but it wasn't enough as Austin Peay State University's volleyball team fell in four sets (24-26, 25-22, 19-25, 18-25) to UT Martin, Friday night, in Ohio Valley Conference action at the Dunn Center.
Austin Peay (6-16, 4-7 OVC) will wonder what could have been after splitting the first two sets. The Lady Govs actually had the first opportunity at set point, 24-23, but committed three consecutive errors – a ball handling mistake on set point, an attack error and a reception error – and allowed UT Martin to escape with a 26-24 victory. Plybon had a huge hand in the set, scoring eight of her kills in the frame, including back-to-back kills twice to keep the set at hand.
«Read the rest of this article»

Nashville, TN – The third-ever managed elk hunt in Tennessee is scheduled to begin Monday, October 17th and will continue through Friday, October 21st as five persons will be seeking a trophy at the North Cumberland Wildlife Management Area.
Four persons, all Tennessee residents, were selected in a computer drawing from 6,840 applicants for this year's hunt. The participants drawn for this year's hunt  are Richard R. Rutherford of Walland, Terrell S. Holt of Columbia, John Mark Alston of Knoxville, and Jody A. Moore of Loudon. «Read the rest of this article»
Design Incorporates Three Stars and Red, White & Blue of Tennessee State Flag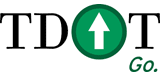 Nashville, TN – The Tennessee Department of Transportation (TDOT) unveils a new logo that provides continuity with the state of Tennessee and other state agencies. The logo incorporates the three stars as well as the official red, white, and blue colors of the Tennessee state flag.
"TDOT's logo should represent the department's commitment to the people of Tennessee and our connection to other state agencies," said TDOT Commissioner John Schroer. "We are a large agency with facilities in all 95 Tennessee counties and this new look will provide TDOT with a strong identity that symbolizes unity and pride in the state we represent."
«Read the rest of this article»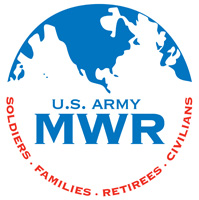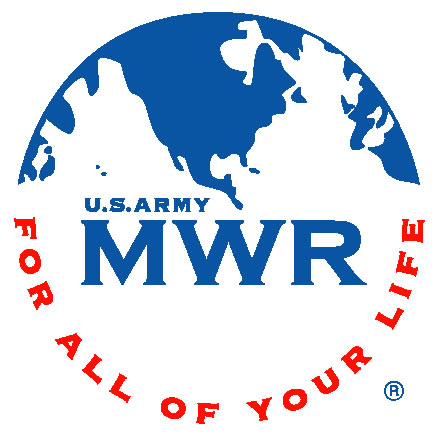 Fort Campbell, KY – Join Outdoor Recreation for a spooktacular evening of fun! On October 28th from 5:00pm until 7:00pm, climb the fifty foot climbing wall while collecting candy as you climb. Kids 5 to 14 years are encouraged to come in their costumes and climb the 50 foot climbing wall.
As the kids climb they will collect candy and those that come dressed in costume can score extra candy. «Read the rest of this article»
Secrets for Scoring Restaurant Discounts on the Web
Yonkers, NY – Everyone loves a great deal and loves to eat, so what could be better than finding bargain meals?  The November 2011 issue of ShopSmart magazine, from the publisher of Consumer Reports, has uncovered the best websites to find restaurant deals so that you can enjoy a meal out without breaking your budget.
 
"We know how expensive eating out can get, so we scoured the Web for sites that make it easy to save," said Lisa Lee Freeman, editor-in-chief of ShopSmart.  "These websites even have mobile apps and offer social connectivity with Facebook and Twitter, making it even easier to keep up to date with deals and save big." «Read the rest of this article»
Clarksville, TN – On friday, October 28th, the Friends of Dunbar Cave and the Clarksville Children's Theater are sponsoring " A Sleepy Hollow Bonfire and Night Hike."  The event is from 6:00pm-9:00pm.
Come join Ichabod Crane, as he guides you on a night hike while regaling your family with the  Legend of Stingy Jack.  Once at the mouth of Dunbar Cave, the Clarkville Children's Theater will dramatize the Legend of the Headless Horsemman.  Please bring flashlights for your family.  All children must be accompanied by an adult.  This is a family event, and not intended to be scary. «Read the rest of this article»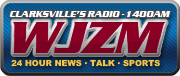 Clarksville, TN – This Saturday on "Clarksville in Review", join Hank Bonecutter and his guest, Charlie Keene, Montgomery County Commissioner and local Pharmacist, as they discuss synthetic drugs, and the county's rejection of a synthetic drug resolution banning the sale of those products locally.
Then, Beatles author Nancy Lee Andrews will be discussing the Beatles, her book "A Dose of Rock n Roll" and events next week to raise money for Habitat for Humanity. She along with May Pang and author Richard Courtney will host book signings in Nashville and donate proceeds to build a habitat house.  Listen to WJZM and Wjzm.com, 8:00am-10:00am Saturday morning.
Juveniles admit to other Burglaries

Clarksville, TN – On Oct 12th, 2011, around 11:00am, 911 received a call from a witness that saw three juveniles breaking into a residence at 617 Kingsbury Road. Officers arrived in the area and located three juveniles walking down Kingsbury Road that met description given by and later confirmed by the witness.
The juveniles and parents were very cooperative during the investigation. Detective Duke was able to ascertain that the juveniles had planned to break into a residence and decided on the Kingsbury residence because they thought it was unoccupied.  They knocked on the door and when no one answered, attempted to enter the house through a window. «Read the rest of this article»

Yonkers, NY – For millions of children with asthma and allergies, and their parents, Halloween can be a frightful time of year. Not only because of the usual suspects—candy and treats—but some more unexpected culprits as well. Masks, costumes, and other accessories can bring on dangerous allergy and asthma symptoms, according to the American College of Allergy, Asthma, & Immunology.
But fear not—be smart and consider these important tips on how to help your little ghost or goblin stay wheeze and sneeze-free on Halloween night. «Read the rest of this article»