Humanity's most complex ground-based astronomy observatory, the Atacama Large Millimeter/submillimeter Array (ALMA), has officially opened for astronomers at its 16,500-feet elevation site in northern Chile.
Thousands of scientists from around the world competed to be the first few researchers to explore some of the darkest, coldest, farthest, and most hidden secrets of the Cosmos with this new astronomical tool.
"We went to one of the most extreme locations on Earth to build the world's largest array of millimeter/sub-millimeter telescopes having a level of technical sophistication that was merely a dream only a decade ago," said Dr. Mark McKinnon, North American ALMA Project Manager at the National Radio Astronomy Observatory (NRAO) in Charlottesville, Virginia. "And, now, here we are at the start of ALMA Early Science. We made the impossible possible. This truly is a great occasion!"
«Read the rest of this article»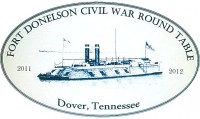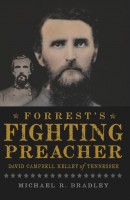 On October 20th at 7:00pm, the Fort Donelson Civil War Round Table speaker  will be Dr. Michael Bradley.  His topic will be his new book,  "Forrest's Fighting Preacher: David Campbell Kelley of Tennessee". Dr. Bradley has written several books focusing on the Middle Tennessee area during the Civil War.
Every leader needs a trusted confidant. For Nathan Bedford Forrest, one of the Civil War's greatest military minds, that man was David Campbell Kelley. Kelley began adulthood in the clergy, serving for two years as a missionary in China and returning home just a year before the Civil War. He then raised a company of cavalry from his family's large congregation that became part of Forrest's original regiment. Kelley quickly became Forrest's second in command, assisting in some of his most daring engagements, offering support in key decisions and serving as his unofficial chaplain. Following the war, Kelley returned to preaching, helped establish Vanderbilt University and launched a campaign for governor of Tennessee. Now, for the first time, author Michael R. Bradley brings Kelley's dynamic life to the fore. «Read the rest of this article»
In-Vehicle Cameras Capture First Months of Solo Driving
Washington, D.C. – According to a new study from the AAA Foundation for Traffic Safety, teen drivers are approximately 50 percent more likely to crash in the first month of driving than they are after a full year of experience driving on their own, and are nearly twice as likely to crash as they are after two full years of experience. 
Analyzing the crashes of new drivers in North Carolina, researchers found that three common mistakes—failure to reduce speed, inattention, and failure to yield – accounted for 57 percent of all crashes in which teens were at least partially responsible during their first month of licensed driving. «Read the rest of this article»
Clarksville, TN – Hands on Clarksville is working to put together holiday related volunteer opportunities for all ages to take part between Thanksgiving and New Year's day. The Holiday guide will be  continuously updated and can be downloaded on the Hands on Clarksville website in mid November.
I need your help by letting me know of volunteer needs for your organizations, whether it is a community toy drive, feeding the hungry, making minor repairs or entertaining your clients at the holidays with music, Hands on Clarksville can post these opportunities on the website where members of the community can search for great ways to give back. «Read the rest of this article»
Cupertino, CA – Apple® has announced that pre-orders of its iPhone® 4S topped one million in a single day, surpassing the previous single day pre-order record of 600,000 held by iPhone 4. The iPhone 4S is the most amazing iPhone yet, packed with incredible new features including Apple's dual-core A5 chip for blazing fast performance and stunning graphics; an all new camera with advanced optics; full 1080p HD resolution video recording; and Siri™, an intelligent assistant that helps you get things done just by asking.
"We were blown away with the incredible customer response to iPhone 4S," said Philip Schiller, Apple's senior vice president of Worldwide Product Marketing. "The first day pre-orders for iPhone 4S have been the most for any new product that Apple has ever launched and we are thrilled that customers love iPhone 4S as much as we do."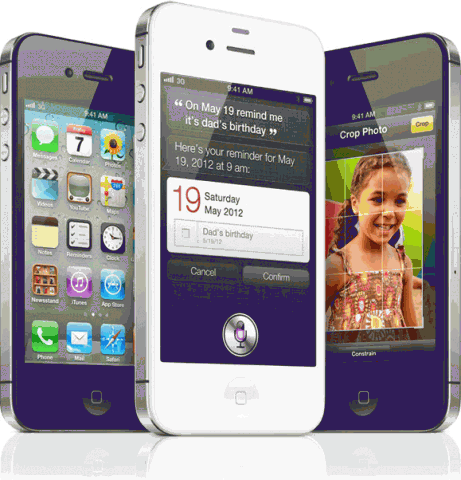 «Read the rest of this article»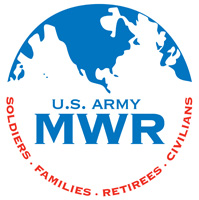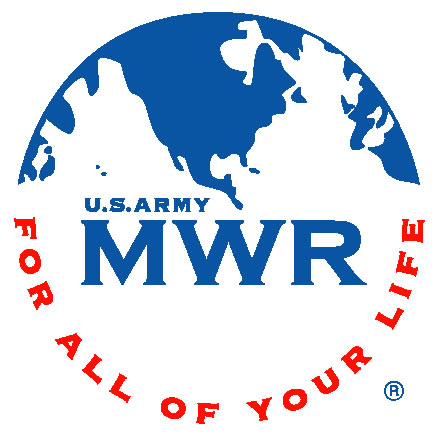 Fort Campbell, KY – Get crafty during the month of November at the Guenette Arts and Crafts Center! Learn a new skill, discover a hidden talent, and develop a new hobby, or create that perfect handmade gift to give to that special someone. Check out the November activities!
Guenette Arts and Crafts Center will be closed on November 11th, but will be open from 9:30am until 5:30pm on November 23rd and open from 12:30pm until 4:30pm on November 30th. «Read the rest of this article»
More to Come
Clarksville, TN – Saturday October 15th marked the first day of action for the Occupy Clarksville group that stands in support of those occupying Wall Street. A small, but dedicated group marched from McGregor Park to Public Square in Downtown Clarksville.
«Read the rest of this article»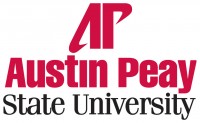 Clarksville, TN – The images – crumbling brick walls, rusty chain link fences, broken vending machines – depict an urban landscape weathered by the repetition of life. The objects have decayed because of their ceaseless interaction with the ever-moving world around them.
Beginning November 7th, Clarksville residents will get to explore the intimacy of these images with a new photography exhibit, "The Urban Landscape: In and Out of the Margins," which opens with a reception at 7:00pm in the Austin Peay State University Trahern Gallery. The exhibit, featuring works by such photographers as William Eggleston, Huger Foote, David Leonard and Vesna Pavlovi?, runs through November 23rd.
«Read the rest of this article»
Rep Joe Pitts considering proposal to help veterans' families obtain state car tag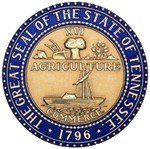 Clarksville, TN – State Rep. Joe Pitts plans to introduce a proposition that would allow veterans' families to receive the Gold Star license vehicle plate whether their family member died of post-war ailments or were killed in action.
"We found out that some family members of our veterans that suffered and died from maladies such as diseases caused by Agent Orange, weren't allowed to receive the plate from our state, though their diseases were caused by war," said state Rep. Joe Pitts (D-Clarksville). "Clarification of the current law would assure that family members that lose a veteran due to diseases caused by war would be eligible for the Gold Star license plate." «Read the rest of this article»

Clarksville, TN – Clarksville's wildly popular stand up comedy series, Comedy on the Cumberland,  has announced that Brian Kiley has been signed to return to Clarksville for the December show.
Held at the Roxy Regional Theater, Comedy on the Cumberland is a charity event, raising money for local organizations and providing a much needed "Night of Laughter" in Clarksville.  Kiley had the audience in stitches during the July 2010 show, and promises to deliver again December 6th.  Kiley is known for his good clean humor and "jabs" at his own life as a "fat man in a weight-watchers world."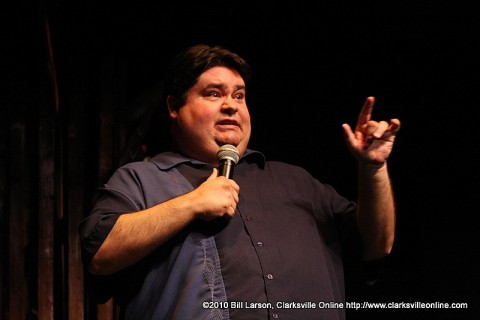 «Read the rest of this article»