APSU Sports Information: Cross Country

Owensboro, KY – Led by the tandem of junior Geofrey Kosgei and senior Boniface Yator, Austin Peay State University men's cross country team won the Fast Cats Classic hosted by Kentucky Wesleyan, Saturday, at Yellow Creek Park.
Kosgei and Yator finished third and fourth, respectively, and the Govs top four runners placed among the top 15. Kosgei completed the eight-kilometer course in 26:27.30 followed by Yator who finished in 26:40.55. Also finishing among the top 15 were junior Konnor Kessler (14th, 27:21.87) and sophomore  Tyler Kepley (15th, 27:23.50).
«Read the rest of this article»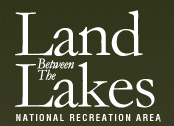 Golden Pond, KY – Early Scots-Irish settlers' Halloween traditions come to life when Land Between The Lakes (LBL) National Recreation Area presents Snap Apple Night at The Homeplace.  Join us Friday, October 21st, from 6:30pm-9:00pm. (Doors open at 6:00pm.)
During Snap Apple Night, The Homeplace takes on a magical and mysterious atmosphere. The evening begins outside around a blazing bonfire where storytellers will entertain with eerie tales. Then, join an old-time Snap Apple play party–be prepared for the unexpected! «Read the rest of this article»
APSU Sports Information: Golf

Hopkinsville, KY – Austin Peay State University men's golf team caps its fall schedule with the F&M Bank APSU Intercollegiate, Monday and Tuesday, a two-day 54-hole event played at the Links at Novadell.
The tournament consist of 36 holes, Monday, followed by a final-round, Tuesday.
«Read the rest of this article»
Nashville, TN – The Beatles changed music forever, and their fans are as loyal today as they were when that "Little band from Liverpool" arrived in the United States.  Now, middle Tennessee Beatles fans can "Come together" and help Habitat for Humanity at the same time.
"The House the Beatles Fans Built" is three events this week in Nashville, that will give Beatles fans a chance to help Habitat for Humanity, and meet some of those closest to the "Fab Four" during their amazing time together.
First, on Monday, October 17th, there will be a book signing at" Two Old Hippies" in the Gulch, Nashville"s new and trendy hot spot from 6:00pm-8:30pm.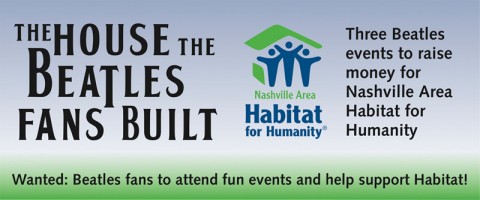 «Read the rest of this article»
APSU Sports Information: APSU Soccer

Cookeville, TN – Austin Peay State University women's soccer dropped a 1-0 overtime decision at Tennessee Tech, Sunday, in Ohio Valley Conference action.
The Lady Govs fell to 7-6-1 with a 1-2-1 mark in OVC play, while it was Tennessee Tech's first OVC win, improving them to 5-11-1 overall with a 1-5 league mark.
«Read the rest of this article»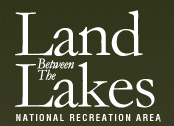 Golden Pond, KY – Land Between The Lakes (LBL) National Recreation Area is hosting a National Adventure Race on Friday, October 21st. Participants will navigate by map and compass as they bike, paddle, and trek non-stop for 24 hours across a 100+ miles course.
The event is being sponsored by Checkpoint Tracker which is the largest competitive adventure racing series in North America.  Teams will compete in coed elite, open elite, two-person coed, two-person open, solo male, and solo female divisions.  Participants will  cover plenty of terrain enduring 15-25 miles of paddling, 25-35 miles of trekking, and 45-60 miles of mountain biking. «Read the rest of this article»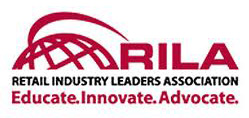 Arlington, VA – With the presidential campaign in full swing and discussion of a new national sales tax as a component to tax reform being discussed, the Retail Industry Leaders Association (RILA) reiterated the strong opposition of the retail community to any sort of national sales tax or Value Added Tax (VAT). Katherine Lugar, Executive Vice President for Public Affairs, issued the following statement regarding the retail community's opposition to any form of national consumption tax. «Read the rest of this article»

Clarksville, TN – Today, the Clarksville Police Department released the name of the pedestrian who was stuck and killed while crossing Fort Campbell Boulevard. The pedstrian's name is Olaf Hernandez-Antonio (DOB: 11-23-83, Address: Fort Campbell KY).
No other news was released on the incident. For more on the story, see: Pedestrian Killed on Fort Campbell Boulevard.
Clarksville, TN – I am not a runner.  I am barely a walker, but I have many friends who enjoy running.  My daughter has taken an interest in running and I could not be more proud.  The "Go Commando" half marathon this past weekend proves that this event is poised to be one of the best in the country.
The Clarksville Convention and Visitors Bureau took over managing this event after the previous organizer proved to be, how shall I put it, "unpopular".  I was not that close to the race when it first started, but I kept hearing things that weren't good. 
When that promoter tried to bring the race back to Clarksville, local sponsors and organizers were not willing to work with them.  The CVB wouldn't have anything to do with them either, and the race looked like it had no future here.  That is where the good people of Clarksville come in. «Read the rest of this article»
"Sticks and stones may break my bones, but words will never hurt me!"
It was the mantra of the days of my youth, and one I often used to defend myself when insulting words were hurled at me like snowballs in the winter. Without even knowing the psychology behind it, the truth was (and is still today) that words do indeed hurt.
Emotional pain can hurt just as much, if not more than, physical pains—just ask anyone who has suffered a broken heart from a failed relationship. «Read the rest of this article»