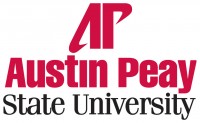 Clarksville, TN – Dr. Gregg Steinberg, professor of health and human performance at Austin Peay State University, will conduct a free seminar on writing a book proposal that sells.
The seminar will be from 4:00pm-5:00pm, Wednesday, October 26th in the Morgan University Center, Room 306. The event is open to the public.
Steinberg has sold three books to major publishing houses. He is the author of "Full Throttle: 122 Strategies to Supercharge Your Performance at Work," "Mental Rules for Golf" and "Flying Lessons."
He will show attendees his strategies of success for selling a book and how to write a sellable proposal to a publisher.
In this seminar, participants will learn the key components of an effective book proposal, as well as how to find an agent or publisher suited for the needs of the author.
Steinberg also will discuss how to promote the topic and book in the media. Participants will receive Steinberg's book proposal that he sold to a major publishing house.
In addition to being a book author, Steinberg is a frequent media personality on national television networks such as CNN and the Golf Channel to speak about the mindset of an athletic champion. In October 2008, he appeared on ABC's hit competition show, "Dancing With the Stars," to analyze the mental toughness of the remaining contestants.
Steinberg, a faculty member at APSU for nearly 12 years, provided analytical commentary for Fox News during the 2008 Summer Olympics, especially on the performance of U.S. swimmer Michael Phelps, who went a perfect 8-for-8 in Beijing to break Mark Spitz's single-Olympic Games record for gold medals.
He also has written a newspaper column, "The Head Coach," for The Tennessean newspaper in Nashville and continues to publish extensively in academic journals.
Anyone interested in attending should RSVP to Dr. Gregg Steinberg by email at .