Nashville, TN – The Tennessee Wildlife Resources Agency has announced the Arnold Engineering Development Center (AEDC) Wildlife Management Area units 1 & 2 first come, first serve November deer permits will go on sale October 26th at 8:00am. (CDT).
The permits can be purchased through the TWRA website at www.tnwildlife.org by clicking on the "Buy a License Online" icon located on the right side of the home page. The permits can also be purchased at any TWRA licensing agent.
Hunters who purchase a permit are reminded that they will need to retain their receipt. The receipt will serve as the permit. No phone sales will be accepted. «Read the rest of this article»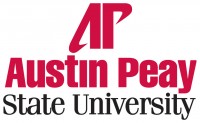 Clarksville, TN – In the late 1960s, soon after earning her bachelor's degree in business, Dr. Carmen Reagan began making her mark in higher education, teaching business courses at a time when opportunities for women were not as plentiful as they are today.
"The situation for women has definitely improved," Reagan said. "There are many more opportunities for women today than when I went to college."
After teaching in colleges and universities throughout Mississippi and at the University of Tennessee-Chattanooga, Reagan came to Austin Peay State University in 1988 as associate professor of marketing. «Read the rest of this article»


Clarksville, TN – The City of Clarksville has partnered with the Montgomery County Government this year to co-host the 52nd Annual Christmas Parade. The parade will be a night-time, lighted Christmas parade and is scheduled for December 3rd starting at 5:00pm.
«Read the rest of this article»

Clarksville, TN – On October 17th, 2011, around 2:30, 911 call taker Rebecca Blackstock received a call about a woman that had fallen down the steps and needed help. The caller told the 911 operator that "Mommy fell down the stairs".
The operator asked the caller again for the information, in the meantime located an address and got Police on the way. For 911 operators thats a normal day. But, here's the impressive part. The caller that dialed 911 and asked for help was 3 years old.
«Read the rest of this article»
APSU Sports Information: APSU Golf

Clarksville, TN – Austin Peay State University started the final round with a one-shot lead and ended up winning the F&M Bank APSU Intercollegiate by nine strokes, Tuesday, at the Links at Novadell.
Sophomore Marco Iten (pronounced: E-ten) nailed a 40-foot putt on the second playoff hole to take home individual honors – shooting an eight-under par 208. It was his first collegiate tournament win and he became the seventh APSU player all-time to garner medalist honors at the F&M Bank APSU Intercollegiate.
«Read the rest of this article»

Clarksville, TN – On October 17th, 2011, around 1:00pm, an investigation into a male fleeing on foot from a routine traffic stop led officers to a marijuana grow in a trailer.
After the man bailed out of a vehicle from an attempted traffic stop, Officers Todd Bell, Ronnie Brown, Peter Millan, Sgt. Joe Difiore, and Detective Brian Tenry attempted to locate the man that fled on foot from the traffic stop.
«Read the rest of this article»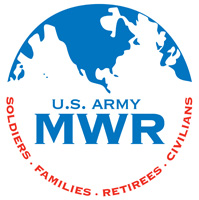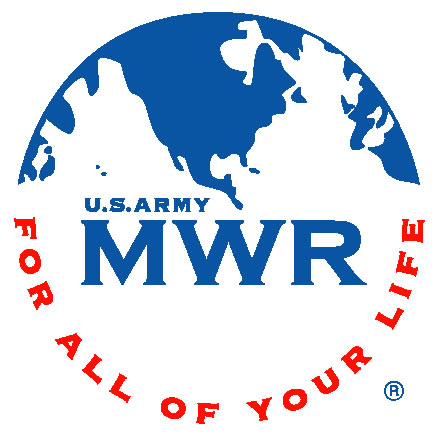 Fort Campbell, KY – Buying your own car can be incredibly exciting, but it can also seem daunting and difficult, especially if you've never done it before.  As tedious as it sounds, the key to getting it right is preparation and research.
Knowing what you're talking about, understanding your options and being very clear about what you want can save you from paying too much or ending up with a dud. «Read the rest of this article»

Clarksville, TN – A man is in custody and charged with Criminal Homicide in conjunction with the death of Daniel Dion Bridges, 39, of Clarksville.
The investigation by Detective Tim Anderson, uncovered that on October 17th, 2011 a verbal argument took place between the suspect,  Francisco Aguilar-Valencia, and the victim, Daniel Bridges, at 736 Martin Street; the reason for the argument has not been disclosed to Police.
«Read the rest of this article»
Written by Dauna Coulter
Science @ NASA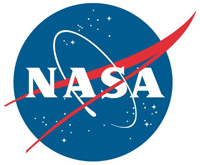 Washington, D.C. – NASA's Fermi team recently released the second catalog of gamma-ray sources detected by their satellite's Large Area Telescope (LAT). Of the 1873 sources found, nearly 600 are complete mysteries. No one knows what they are.
"Fermi sees gamma rays coming from directions in the sky where there are no obvious objects likely to produce gamma rays," says David Thompson, Fermi Deputy Project Scientist from Goddard Space Flight Center.
Gamma rays are by their very nature heralds of great energy and violence. They are a super-energetic form of light produced by sources such as black holes and massive exploding stars. Gamma-rays are so energetic that ordinary lenses and mirrors do not work. As a result, gamma-ray telescopes can't always get a sharp enough focus to determine exactly where the sources are.
«Read the rest of this article»
Mister and Miss Wags to Witches 2011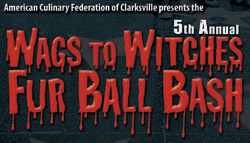 Clarksville, TN – The Humane Society of Clarksville-Montgomery County's  Wags to Witches Fur Ball Bash is coming up October 29th. So time is running out for you to submit your pet's photo for the Mister and Miss Wags to Witches 2011 Pet Photo Contest. The sooner your pet is entered, the sooner people can start voting for them. The deadline for photo entries is Monday, October 24th, 2011.
Top 10 Finalists will receive a free professional pet portrait photo session with Picture Your Photo Photography and Art. Your pet's photo will be used in the 2012 Humane Society's calendar and each finalist will receive a gift bag cram packed with goodies and a framed photo of their pet. «Read the rest of this article»