Clarksville, TN – The City of Clarksville has partnered with the Montgomery County Government this year to co-host the 52nd Annual Christmas Parade. The parade will be a night-time, lighted Christmas parade and is scheduled for December 3rd starting at 5:00pm.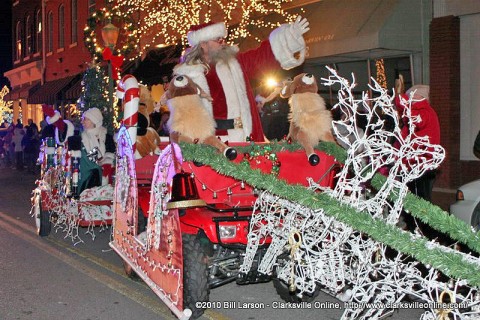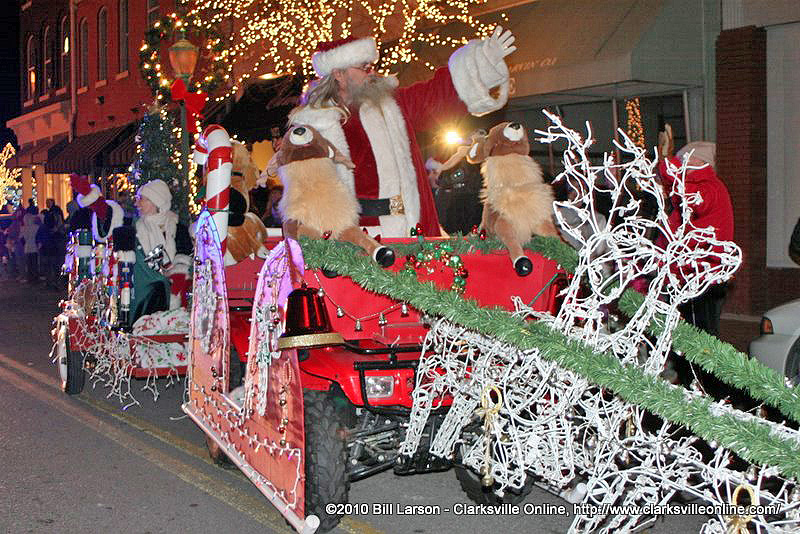 The Christmas parade is an event for local businesses, schools, and organizations to showcase their Christmas spirit. This year's theme is "Home for the Holidays". The parade route will begin on 8th Street on the campus of APSU. From 8th Street, floats will proceed to College Street and then to University Avenue and begin following the same route as years past going around Public Square, then around the County Court House and back to Franklin Street. From Franklin Street, turn onto 8th Street, back onto the Campus.
Parade entry forms are available at the city's three community centers, the Parks and Recreation office, and online at www.mcgtn.org. You can also log on to recpro.cityofclarksville.com to register. The cost to enter is $30.00 for all entries except churches and civic groups. All entries must also be accompanied by a $10.00 to $20.00 unwrapped new toy that will be collected the day of the parade. Church and civic groups need only donate the toy for entry.
All toys will be collected during parade check-in, on December 3rd, and will be distributed to the children staying in the pediatric ward of Gateway Hospital during the holidays. Parade entrants are asked not to exceed the $20.00 value per toy, but you may donate more than one toy in the same price range.
For more information about the 52nd Annual Christmas Parade, please contact Clarksville Parks & Recreation at 931.645.7476 or visit recpro.cityofclarksville.com.