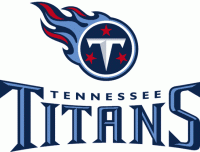 Nashville, TN – First place in the AFC South will be at stake on Sunday when the Houston Texans visit the Tennessee Titans.
The Titans, who have a 2-0 record at LP Field this season, begin a three-game stretch at home with Houston, Indianapolis and Cincinnati.
"At home, we won both our games," says Pro Football Hall of Famer and Tennessee rookie head coach Mike Munchak, whose team returns fresh off a Week 6 bye. 
"We know how much of an advantage it is for us, and that's something we'll definitely be shooting for.  We lost our first game of the second quarter of the season, and now we have to make up for it by winning all three, which are the next three at home."
Meanwhile, Houston enters the game at 3-3 and aims to get back on the winning track after two consecutive losses.
"I think if we would have said when the season started, in Week 7, we're going to be playing somewhere for a lead in our division, you've got to be excited about that," says Texans head coach Gary Kubiak. "We're disappointed in the last two weeks, but we're going to Tennessee to play in a huge football game for the division lead."