332 Agencies to Receive Funds to Improve Safety on Tennessee Roadways
Montgomery County Agencies Receive $355,121.32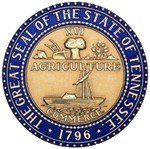 Nashville, TN – Tennessee Gov. Bill Haslam and Tennessee Department of Transportation (TDOT) Commissioner John Schroer today announced more than $16.2 million to support highway safety in Tennessee.
The funds support the mission of the Governor's Highway Safety Office (GHSO) to save lives and reduce injuries on Tennessee roadways through leadership, innovation, coordination and program support in partnership with numerous public and private organizations.
"We continue to work with local and state agencies to make our roadways safer," Haslam said. "These grants will support the efforts of highway safety agencies and advocates to reduce the number of people killed and injured in traffic crashes in Tennessee each year." «Read the rest of this article»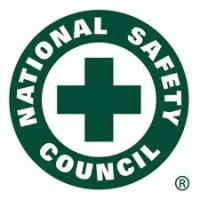 Itasca, IL – Halloween is an exciting time for children, but it can also be a dangerous time. According to the Centers for Disease Control and Prevention, children are four times more likely to be in fatal pedestrian accidents on Halloween than on any other night of the year.
This statistic isn't meant to scare you – it's meant to help you prepare your children for a safe Halloween. «Read the rest of this article»
APSU Sports Information: APSU Soccer

Clarksville, TN – Austin Peay State University women's soccer team will host its final two home games this weekend, beginning with a 7:00pm, Friday match against SIU Edwardsville, followed by a 2:00pm, Sunday match against Eastern Illinois.
The Lady Govs are teaming up with the Clarksville YMCA's After Breast Cancer (ABC) program to present "Let's Go Peay-nk!" Night, Friday, against SIU Edwardsville. Fans will be able to purchase official Peaynk shirts with proceeds benefitting the YMCA's ABC Outreach program. As part of National Breast Cancer Awareness Month, Austin Peay soccer will don pink warm-up shirts for pregame.
«Read the rest of this article»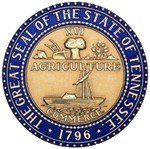 Nashville, TN – Senator Bill Ketron (R-Murfreesboro) and Representative Curtis Johnson (R-Clarksville) today announced that Lucian D. Geise has been appointed Executive Director for the Tennessee General Assembly's Fiscal Review Committee effective November 1st.
Geise, who was confirmed by the committee today, is currently a Senior Legislative Attorney in the Legislature's Office of Legal Services.
"As lead counsel for the Senate Finance, Ways and Means Committee, Mr. Geise brings a wealth of knowledge about the budgeting process to this position," said Senator Ketron, who is Chairman of the Committee. "I am very confident in his ability to provide accurate information regarding the financial impact of legislation to our state budget, as well as providing wise counsel regarding the other financial matters that come before our Committee." «Read the rest of this article»
Austin Peay State University Sports Information: APSU Volleyball


Clarksville, TN – Austin Peay State University's volleyball team will look to begin a late-season charge when it travels to Illinois for a pair of Ohio Valley Conference matches. The Lady Govs will meet SIU Edwardsville in a 7:00pm, Friday contest at the Vadalabene Center before traveling to Eastern Illinois for a 6:00pm, Saturday contest at Lantz Arena.
Austin Peay (6-16, 4-7 OVC) has won four of its six October matches to climb out of the league's cellar and move within one game of sixth place – the final spot in the OVC Volleyball Championship – with nine matches remaining in the OVC regular-season race. The Lady Govs will need to begin their move soon to make the tournament and look towards this weekend's matches, against two teams around them in the standings, to start a late-season charge.
«Read the rest of this article»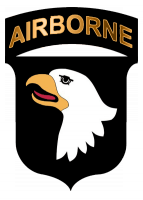 Fort Campbell, KY – Cool temperatures, Wind and Rain could not keep family and friends away Wednesday afternoon as 190 soldiers with the 129th Combat Sustainment Support Battalion returned to Campbell Army Airfield after a year long deployment to Afghanistan.
The large crowd gathered inside Hanger 3 as they waited for the announcement that their soldiers were 15 minutes away before heading outside to watch the plane as it made its way to the tarmac.
«Read the rest of this article»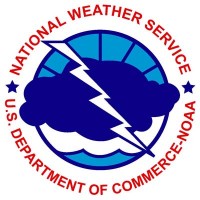 Nashville, TN – According to the National Weather Service, freezing conditions are expected across middle Tennessee late tonight, especially in low lying locations.
With clearing skies and calm winds temperatures will drop into the lower 30s across low lying locations of middle Tennessee. This means that areas of frost will develop posing a threat to exposed vegetation. «Read the rest of this article»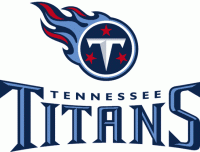 Nashville, TN – Much larger and sharper video screens, a greatly enhanced sound system, elevators to provide service for upper deck seat holders and general improvements to LP Field infrastructure are among the proposed stadium renovations announced today by the Tennessee Titans with Mayor Karl Dean standing by.
A package of short- and long-term improvements for the 12-year-old stadium will soon be before the Metro Sports Authority and the Metro Council, which would each have to approve them before they can become a reality. The immediate improvements announced today will not require new revenues, but instead will be covered by user fees which are already being collected.
«Read the rest of this article»

Clarksville, TN – One of the most popular comedians to appear at Comedy on the Cumberland will be returning to the event for the December 6th show which will benefit the Downtown Kiwanis Childrens Christmas Programs.
Alberstadt last performed at Comedy on the Cumberland at the the October 12th, 2010 event.
«Read the rest of this article»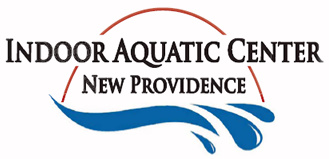 Clarksville, TN – Are you or your children interested in competitive swimming or maybe just furthering swimming skills?  The Clarksville Parks and Recreation Department offers an Instructional and Fitness Swimming course at the Indoor Aquatic Center at New Providence, located at 166 Cunningham Lane.  The first session begins October 22nd.
Instructional & Fitness Swimming is an instructional and exercise program that develops health, fitness and swimming skills for both children and adults. «Read the rest of this article»