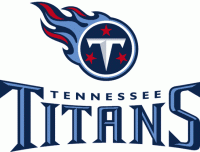 Nashville, TN – Much larger and sharper video screens, a greatly enhanced sound system, elevators to provide service for upper deck seat holders and general improvements to LP Field infrastructure are among the proposed stadium renovations announced today by the Tennessee Titans with Mayor Karl Dean standing by.

A package of short- and long-term improvements for the 12-year-old stadium will soon be before the Metro Sports Authority and the Metro Council, which would each have to approve them before they can become a reality. The immediate improvements announced today will not require new revenues, but instead will be covered by user fees which are already being collected.

"These renovations and improvements are a good investment in an important and highly visible public facility," Dean said. "They not only will enhance the fan experience, but these improvements protect the city's investment in the stadium in a way that protects Nashville's taxpayers."

Don MacLachlan, the Titans executive vice president for administration and facilities, said some of the improvements discussed today were in the original plans for the stadium many years ago, but were removed for budgeting reasons. During the first 12 years of the stadium's operation, it became increasingly evident that improvements such as the addition of upper deck elevators were necessities, MacLachlan said.

MacLachlan presented renderings and plans for several immediate improvements at the stadium to be made by the opening pre-season game of 2012. Those upgrades would come from a $2.00 per ticket user fee that is already in place. The Titans executive said he also hoped the Sports Authority and Metro Council would consider adding an additional dollar to the $2.00 being paid by stadium users so that funds could be set aside for future needs. He cited replacing stadium seats as an example of a long-term need.

In attendance today at the news conference were representatives of stadium users in addition to the Titans, such as officials from the Country Music Association Festival, Tennessee State University, international soccer and the Music City Bowl.
Here are features of the proposed stadium renovation which would be finished in 2012:
New high-definition LED video screens to be installed on the north and south scoreboards at LP. The new screens would be approximately four times the size of the current aging screens and would provide a sharper, clearer picture.
A new sound system for the stadium that would employ 800 additional speakers strategically placed in proximity to each seating area throughout LP. The system will eliminate sound delays and deliver a clearer, more evenly distributed sound to all fans.
Two banks of high speed elevators – each with six cars – will serve upper deck ticket holders. The banks of elevators will be at the south end of both the east and west sides of the stadium. Current policies and equipment permit only handicapped fans to use elevators to get to upper deck seats.
Some indoor and outdoor storage areas presently not accessible to fans will be converted into fan-friendly dining and entertainment zones. For instance, one indoor storage room will become a club-type restaurant that is open to fans on game or event days, and can also serve as a reception room for up to 500 people for private functions on non-event days.
High-definition ribbon board video screens will accent the east and west sides of the stadium, providing information and stimulating graphics throughout games or concerts.
A new video control room will ensure that the new video screens and sound system are supplied with the latest technology available.
Many infrastructure improvements that have long been needed will be dealt with during this round of renovations.
The next stops for the proposed changes will be consideration at meetings of the Nashville Sports Authority and then of the Metro Council. Each will be asked to sign off on these proposed immediate renovations, as well as a long-term capital improvements and funding package for the stadium. A detailed presentation concerning the plans will be made by MacLachlan and Metro Finance Director Rich Riebeling on October 27 in an informal work session with the Sports Authority and the Metro Council's Budget snd Finance Committee, as well as the Convention, Tourist and Entertainment Facilities Committee.
Metro currently sets aside $1 million per year for routine stadium upkeep and repairs, but larger expenditures are paid for through user fees that are applied to tickets for events at LP Field. The original agreement between the team and city anticipated that eventually a user fee of up to $3.00 per ticket might be needed for larger expenditures. Two dollars of that fee had already been approved and has been in place. The proposed third dollar in fees allowed under the current agreement would not start being collected until the late summer of 2013, provided it received the proper approvals.
If the Sports Authority and Council give approval to the proposed immediate renovation, construction would begin in February and would be completed by August, in time for the first preseason Titans game of 2012, MacLachlan said.
Related Images:
Sections
Sports
Topics
Country Music Association Festival, Don MacLachlan, Karl Dean, LP field, Metro Council, Metro Sports Authority, Nashville Mayor, Nashville TN, Powell Building Group, Tennessee Titans, Titans