APSU Sports Information: APSU Soccer

Clarksville, TN – Austin Peay State University women's soccer team picked up an important 2-0 win against SIU Edwardsville, Friday night, at Morgan Brothers Soccer Field.
Sophomore Natalia Ariza blasted the gamewinner in the 26th minute, giving APSU a 1-0 lead. The Lady Govs were assembling in front of the Cougar goal when Ariza came up with the deflected ball about 15-yards out and bent it past the diving keeper.
«Read the rest of this article»
APSU Sports Information: APSU Volleyball

Edwardsville, IL – Austin Peay State University's volleyball team had four match point opportunities, but could not capitalize and fell in five sets (25-19, 25-22, 27-29, 16-25, 14-16) to SIU Edwardsville in Ohio Valley Conference action, Friday night, at the Vadalabene Center.
Austin Peay (6-17, 4-8 OVC) used strong offensive efforts to win the opening two sets. The Lady Govs needed just 12 kills while SIU Edwardsville committed nine errors to win the opening frame, 25-19. The Cougars led the second set until Austin Peay scored six consecutive points, including two kills from both Liz Landon and Nikki Doyle, to take a 22-20 lead which they held en route to a 25-22 win.
«Read the rest of this article»
Clarksville, TN – The Clarksville-Montgomery County Humane Society wants to reminder everyone that all donations for the silent auction are needed by tomorrow, Saturday, October 22nd between 9:00am-2:00pm. Items should be dropped off at the Humane Society office located at 940 Tennessee Avenue (Blue building behind Arby's on Riverside Drive).
Thank you for supporting their 5th Annual Wags to Witches Fur Ball Bash. This is their Single Biggest fundraiser of the year and they depend greatly on its funding. For more information see: 5th Annual Wags to Witches Fur Ball Bash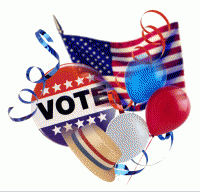 The Tea Party has risen to become a legitimate political movement, pulling the GOP to the right.  Their platform is clear and straightforward:  less government, less government spending, less government taxes.  Often described as the fringe base of the GOP, the Tea Party is loose knit organization with political power.  One only has to look at the GOP primary race to see them flexing their new found political muscle.
There are a couple phrases that one hears often during the presidential primaries.  Talking heads have said "Republicans don't fall in love, they fall in line." The mature Tea Party is trying to prove that statement false.  We also hear "Getting Liberals to stand behind a common issue is like herding cats." The less mature Occupy Movement is proving that statement correct. «Read the rest of this article»
APSU Sports Information: APSU Football

Cape Girardeau, MO – Two Ohio Valley Conference teams attempting to regain their footing will battle each other 1:00pm, Saturday, when Austin Peay and Southeast Missouri hook up in the Redhawks homecoming contest in Houck Stadium.
Both APSU and SEMO are entering the contest amidst two-game OVC losing streaks. And both have been bludgeoned defensively, the Governors permitting 95 points combined in loss to UT Martin and Jacksonville State while Southeast Missouri has permitted 96 points in road defeats at Tennessee State and Eastern Kentucky.
«Read the rest of this article»
Written by DC Agle
Jet Propulsion Laboratory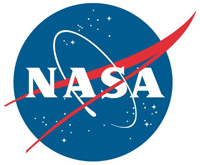 Pasadena, CA – Seventy-five years ago this Halloween, at 9:00am, a truck from the California Institute of Technology turned on to a road owned by the Pasadena Water Department and after heading down a small hill came to a stop. Its tired occupants – they had spent the night before preparing and had only three hours sleep – clambered out and began the laborious job of carrying a truck full of cumbersome test equipment another 400 yards into the dirt and scruffy brush of Pasadena's Arroyo Seco.
They were there in an isolated, dry, scrub-strewn gulch three miles north of the Rose Bowl to scientifically measure the thrust developed by one of the world's first liquid-fueled rocket motors. They were there to accurately calculate the efficiency of the motor. They were there because, there, they most likely would not kill anyone – except perhaps themselves.
«Read the rest of this article»

Clarksville, TN – On October 21st, around 8:00am, Officer Leo Kryszewski clocked a 93 Chevy Caprice heading north on Wilma Rudolph Boulevard, driven by Yolanda Ann Hooks, at 70mph in a 45mph zone. When he stopped the vehicle, he detected the scent of an alcoholic beverage.
Yolanda Hooks said she had been drinking and using cocaine the night before. Hooks was given field sobriety tests, which she performed poorly. Officer Kryszewski checked the status of Hooks' Tennessee driver license and found it to be suspended.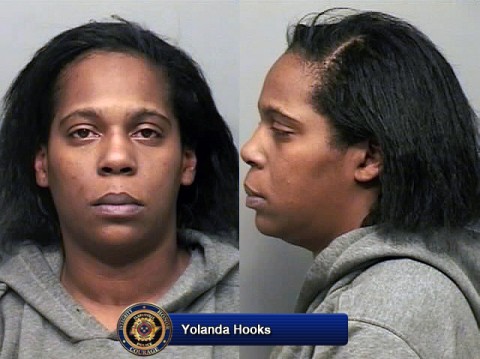 «Read the rest of this article»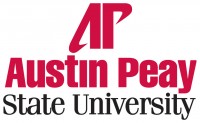 Clarksville, TN – An Austin Peay State University nursing student graduated at the top of her class at the U.S. Army's Critical Care Nursing Course at Walter Reed Army Medical Center in Washington, D.C.
Capt. Jessica Fetter, an Army Nursing Corp reservist in the 4203rd U.S. Army Hospital in Nashville TN, graduated from the course in August, achieving a final grade of 96 percent and earning her the distinction of Distinguished Honor Graduate. «Read the rest of this article»
Take these simple steps to help your children have a fun – and safe – Halloween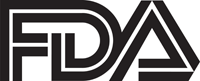 Washington, D.C. – Children shouldn't snack while they're out trick-or-treating.  Urge your children to wait until they get home and you have had a chance to inspect the contents of their "goody bags." To help prevent children from snacking, give them a light meal or snack before they head out – don't send them out on an empty stomach.
Tell children not to accept – and especially not to eat – anything that isn't commercially wrapped. Parents of very young children should remove any choking hazards such as gum, peanuts, hard candies or small toys. «Read the rest of this article»
Written by Maj. Brandon Bissell
5th Special Forces Group (A) Public Affairs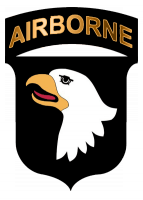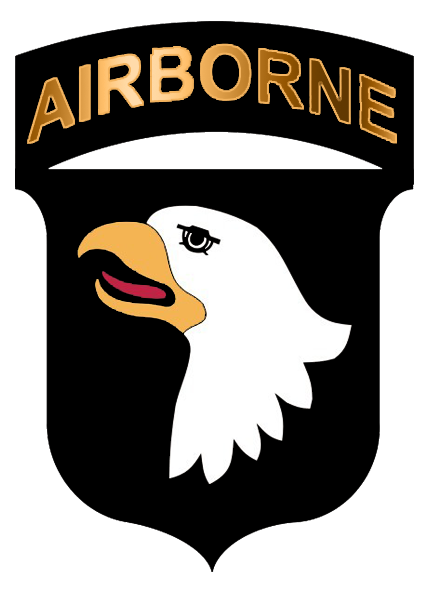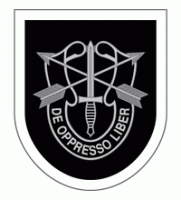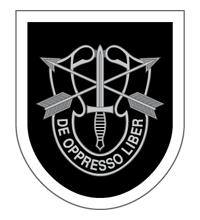 Fort Campbell, KY – The 5th Special Forces Group (Airborne) was recently chosen as the 2011 United States Special Operations Command top Command Language Program during a Language & Cultural Seminar at Fort Walton Beach, FL, August 30th, 2011.
The 5th SFG (A) has received the award four of the last five years. In addition to winning the USSOCOM award in 2007, 2008, and 2009, the Group was the 2009 runner-up for the Department of Defense Command Language Program of the Year.
Due to the enduring requirement for Green Berets to train and communicate with foreign host nation forces, 5th SFG (A) has continued to refine its language program over the years to support the current operational tempo. As part of that refinement process, the Group developed a six-month intensive language training and enhancement course in 2010. «Read the rest of this article»