APSU Sports Information: APSU Soccer

Clarksville, TN – Austin Peay women's soccer team hosts Eastern Illinois, 2:00pm, Sunday for its final home contest which also serves as Senior Day. Prior to the game, the Lady Govs will honor seniors Mackenzie Ladd and Olivia Fournier.
The Lady Govs are looking to ride the momentum of a 2-0 Ohio Valley Conference win against SIU Edwardsville, Friday. Sophomores Natalia and Tatiana Ariza accounted for both Austin Peay scores in the game.
«Read the rest of this article»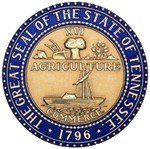 Nashville, TN – The State of Tennessee entered the capital markets and sold $546,655,000 worth of bonds this week – the largest sale in the state's history. Demand for the state's bonds was high among investors, a reflection of the state's strong credit ratings.
Earlier this month, Fitch and Moody's Investor Services, two of the country's major bond rating agencies, reaffirmed the state's AAA credit rating, which is the highest available. Standard and Poor's, the third major rating agency, reaffirmed the state's AA+ rating, which is the second highest rating available.  The state's high ratings reflect its debt level, which is one of the lowest in the country. «Read the rest of this article»
APSU Sports Information: APSU Volleyball

Charleston, IL – Austin Peay State University's volleyball team shook off the disappointment of a night before and swept a three-set Ohio Valley Conference match (27-25, 25-16, 25-17) from an error-prone Eastern Illinois squad, Saturday, at Lantz Arena.
Austin Peay (7-17, 5-8 OVC), less than 24 hours removed from a five-set loss at SIU Edwardsville, got off to a slow start against Eastern Illinois (8-16, 5-8 OVC). The Panthers scored six of the match's first eight points, including kills by Emily Franklin and Alison Berens.
«Read the rest of this article»

Clarksville, TN – Clarksville Police, Montgomery County Sheriff's Office and Montgomery County EMS responded to a vehicle accident on the Highway 41A By-Pass, across from Pet Palace, around 7:07pm Saturday night, October 22nd.
When they arrived, they found a jeep had gone off the road and was wrapped around a telephone pole. There were multiple passengers, two of which were trapped in the vehicle. One has been extracted and they are in the process of extracting the other. Three LifeFlights were called in for the accident.
This is all based on preliminary information given by Clarksville Police. More information will be available when it is released.
APSU Sports Information: APSU Football

Cape Girardeau, MO – Running back Renard Celestin ran 22 yards for a touchdown, turning an Austin Peay State University turnover into a third-quarter go-ahead score, as Southeast Missouri defeated the Governors, 17-13, Saturday in Ohio Valley Conference action in Houck Stadium.
The loss extended Austin  Peay's losing streak to three games and dropped the Govs to 2-5 overall and 2-3 in the OVC. Meanwhile, Southeast Missouri, meanwhile, improved to 2-5 overall and 2-3 in conference play.
«Read the rest of this article»
September 2011 is Prostate Cancer Awareness Month in Montgomery County and Clarksville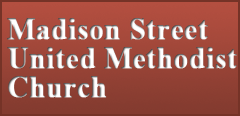 Clarksville, TN – Did you know 30,000 men die each year from prostate cancer? Or that 1 in 2,000 men between the ages of 40-44 and 1 in 476 men between the ages of 50-56 will develop prostate cancer? After the age of 75, 1 in 6 men will develop prostate cancer? This disease affects so many men and their families right here in Clarksville.
Prostate Cancer Support Group meets this Thursday October 22nd at 7:00pm and is for men and their families who are dealing with this disease or have questions about the disease. «Read the rest of this article»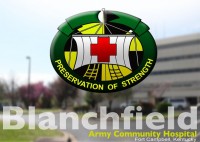 Fort Campbell, KY – Have you taken steps yet to keep from getting or spreading the flu? Blanchfield Army Community Hospital (BACH) is administering the influenza (flu) vaccine to local TRICARE beneficiaries.
Patients assigned to a primary care provider at BACH may receive the flu vaccine within their assigned clinic Monday through Friday on a walk-in basis during the hours listed below. No appointment is necessary, however patients may ask for the vaccine during a regularly scheduled appointment. «Read the rest of this article»
Study finds moving to lower poverty neighborhoods decreases risk of obesity and diabetes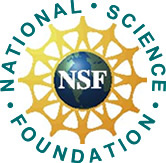 Washington, D.C. – Low-income women with children who moved from high-poverty to lower-poverty neighborhoods experienced notable long-term improvements in aspects of their health; namely, reductions in diabetes and extreme obesity, according to a new study by researchers at the University of Chicago and partner institutions.
The New England Journal of Medicine published the study in a special article today, "Neighborhoods, Obesity and Diabetes – A Randomized Social Experiment." Lead author for the collaboration was Jens Ludwig, the McCormick Foundation Professor of Social Service Administration, Law and Public Policy at University of Chicago
«Read the rest of this article»

Clarksville, TN – From now through January 8th 2012, the Customs House Museum has a great exhibit called "A View from Space".  Since the launch of the world's first artificial satellite Sputnik in 1957, satellites have dramatically changed the way we study our planet.
A View from Space, a new, bilingual (Spanish and English), highly interactive, hands-on science exhibit, will allow visitors to see the world from a satellite's perspective. They can track a hurricane from space, send a satellite spinning into orbit around a model Earth, study incredible images of our planet captured by NASA's Earth Observing System, and more. «Read the rest of this article»
Atlanta, GA – For many people, autumn events like Halloween and Harvest Day are fun times to dress up in costumes, go trick-or-treating, attend parties, and eat yummy treats. These events are also opportunities to provide nutritious snacks, get physical activity, and focus on safety.
Below are tips to help make the festivities fun and safe for trick-or-treaters and party guests. «Read the rest of this article»