Written by Kimberly Tiscione
160th Special Operations Aviation Regiment Public Affairs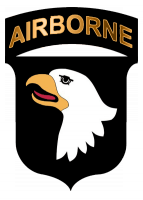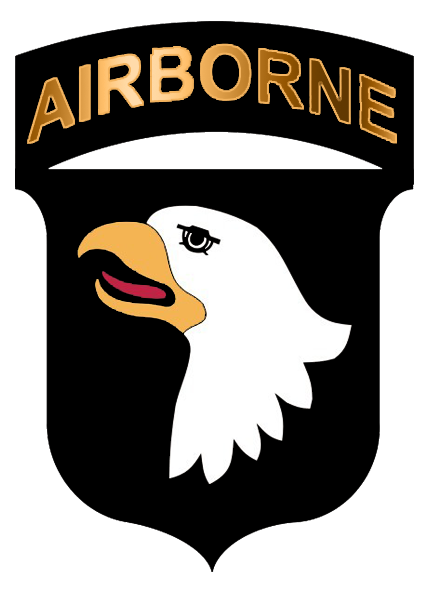 Fort Campbell, KY – Generations of Night Stalkers, Families and friends recently gathered to celebrate 30 years of Army special operations aviation.
On October 16th, 1981, the Department of Defense officially recognized a unit dedicated to providing helicopter support to the nation's special operations forces. That small formation has evolved into today's 160th Special Operations Aviation Regiment.
An informal event held the day prior to the milestone anniversary afforded an opportunity for founding members of the unit originally known as Task Force-160 to those serving in today's formation to gather for camaraderie, reflection and some well-deserved fun.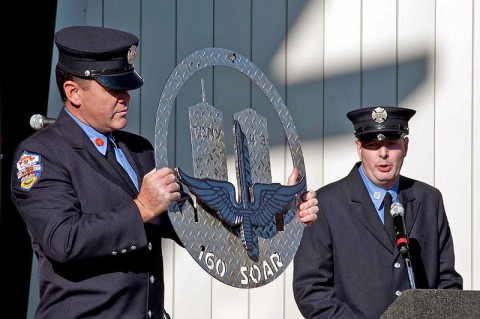 A small group of Night Stalkers from the unit's 3rd Battalion at Hunter Army Airfield, GA, captured the spirit of the event by cycling nearly 450 miles from their home base to Fort Campbell, KY, in honor of all Night Stalkers and to participate in the celebration.
"I couldn't think of a better forum to reflect on our roots and traditions than to provide a venue for our first and current generations of Night Stalkers to connect," said Col. John Thompson, commander of the 160th SOAR(A).
The day started with a symbolic 30K Run that began at Old Clarksville Base, the unit's original home, and concluded at the current regiment work area. Crowds then gathered at a local park for sporting competitions, family activities, musical entertainment and an aerial demonstration by the U.S. Army Special Operations Command Black Daggers Parachute Demonstration Team. Guests were also invited to explore static displays of the unit's specially modified helicopters and talk with crew members.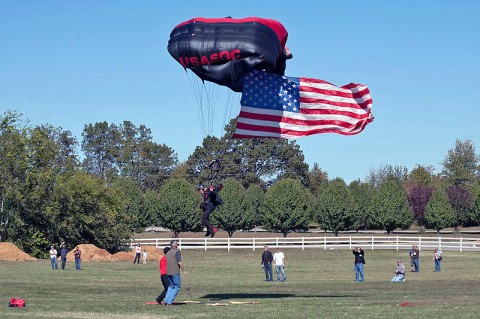 Attendees did pause for a formal mid-day ceremony that included two significant presentations.
The first was a hand-made plaque delivered by a group of five New York City Fire Department personnel, all military veterans, who wanted to recognize Night Stalker contributions over a decade of deployments supporting the War on Terror. Justin Devine, who served at Fort Campbell years ago, presented Thompson with the plaque made using a piece of steel recovered from one of the World Trade Center towers.
Then, more than 50 Task Force-160 plank holders were called to the stage individually and recognized for their role in shaping and defining the essence of Night Stalking. Thompson attributed today's Army special operations aviation capabilities to the spirit of innovation, commitment to excellence and courage to push the boundaries of rotary wing flight that the founders instilled in our culture. 
"The standards that (plank holders) set 30 years ago are still embedded in every Night Stalker today," he said.  "The future is sound because of the foundation (they) established.  We take personal pride in furthering (their) legacy as we continue to lead and force change to maintain our ability to deploy worldwide and hit a target plus or minus 30 seconds."
Night Stalkers have been involved in every major combat operation since Operation Urgent Fury, Grenada in 1983 and participated in many missions that may never be disclosed. October 2011 is also the tenth anniversary of operations in Afghanistan, which included an element of Night Stalkers among the first special operations forces in the country. Today, Night Stalkers remain deployed in support of Operation New Dawn,-Iraq and Operation Enduring Freedom-Afghanistan.
Photo Gallery