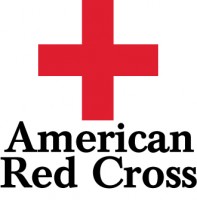 Clarksville, TN – "Wine around the World" is coming to Clarksville, Saturday November 12th at the Water Street Events Center. This signature event will be one of a kind for Clarksville, as sponsors will be able to sample wine's from all over the world, matched with foods paired perfectly with your selections.
"Wine around the World" will benefit the local chapter of the American Red Cross, continuing it's mission to provide relief to victims of disasters and help people prevent, prepare for, and respond to emergencies. 
Tickets are available at the Red Cross office on Madison Street, and are $55.00 in advance. Event chairperson Beth Tanner says the event will feature some of the finest wines from Spain, Germany, California, New Zealand, Portugal and France. 
"We're also pleased to have Beachaven Winery as part of our first event", said Tanner. Chef Wendell Hensley, offering 25 years of culinary experience, will provide the catering for the night. Tanner says, "Chef Wendell promises to have a variety of foods that will match perfectly with the wine our guests select."  There will also be a silent auction.
Sponosrs for the event are also needed and the Red Cross has levels of participation from $25.00, for a business card placed in the Wine Around the World program, to the Lifesaver Donor level of $5000, which includes 12 tickets to the event, an advertising package and more.  Contact the American Red Cross for more information at 931.645.6401.
In 2010 the local Red Cross chapter suffered severe damage to it's Riverside Drive location during the floods, but continued to assist other families in the area who were affected by the damage. The Red Cross moved to it's temporary headquarters on the 41-a by-pass, then found a permanent home at 1760 Madison Street. The Red Cross is NOT a government agency and depends on generous gifts from the community to respond to disaster around the clock and around the block.
For more information on Wine Around the World, listen to 1400 Wjzm radio for silent auction items featured at the event. ClarksvilleOnline.com and DiscoverClarksville.com will have more information in the coming days.
Mark your calendar for Saturday November 12th, 6:00pm, and help support the American Red Cross.  "Wine Around the World" at the Water Street Events Center on Riverside drive.