Written by Rosemary Sullivant
Jet Propulsion Laboratory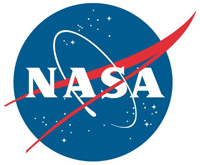 Pasadena, CA – Raw, unprocessed images from the successful October 19th flyby of Saturn's moon Enceladus by NASA's Cassini spacecraft provide new views of the moon and the icy jets that burst from its southern polar region.
This flyby gave Cassini its first opportunity to observe Enceladus' plumes with two stars shining behind them, a dual stellar occultation.
Cassini flew within about 765 miles (1,230 kilometers) of Enceladus' surface at 2:22am PDT (09:22 UTC) on October 19th.
The Cassini-Huygens mission is a cooperative project of NASA, the European Space Agency and the Italian Space Agency. The Jet Propulsion Laboratory, a division of the California Institute of Technology in Pasadena, manages the mission for NASA's Science Mission Directorate in Washington. The Cassini orbiter and its two onboard cameras were designed, developed and assembled at JPL.
To see the raw images, go to http://saturn.jpl.nasa.gov/photos/raw/ [1] and click on "Search Images."
For more information about the Cassini-Huygens mission visit www.nasa.gov/cassini [2] and http://saturn.jpl.nasa.gov/ [3] .