APSU Sports Information: APSU Basketball

Clarksville, TN – Coming off a 20-win season and returning four starters, Austin Peay State University men's basketball team has been picked to win the 2011-12 Ohio Valley Conference championship in a vote of league coaches and sports information directors.
In addition, returning first-team All-OVC selection TyShwan Edmondson and junior forward Anthony Campbell, a second-team All-OVC selection in 2009-10 before a knee injury felled him a year ago, have been named preseason All-OVC.
That was announced Tuesday at OVC Media Day, held at the Maxwell House in Nashville.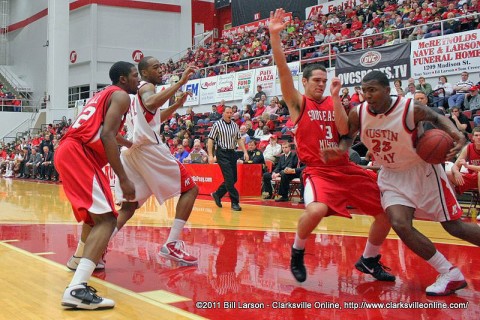 Last season Austin Peay tied for second in the OVC and finished 20-14, advancing to the OVC Tournament semifinals and playing in the College Basketball Invitational (CBI).
This marks the first time since 2007-08 the Governors have been picked as preseason favorites (they went on to win the OVC Championship that year). Austin Peay received 10 first-place and 185 total points, four points ahead of Tennessee Tech, which advanced to the OVC tourney title game a year ago. The Golden Eagles received eight total first-place votes.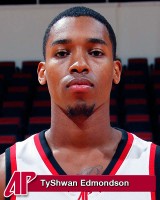 Defending regular season champion Murray State picked up three first-place votes and was picked third (169), Tennessee State was selected fourth (145), defending tournament champion Morehead State received the other first-place vote and was tabbed fifth (128). The Eagles were followed by Southeast Missouri (106), Eastern Kentucky (90), UT Martin (73), Eastern Illinois (67), Jacksonville State (40) and newcomer SIUE (27).
"I think there is a lot of excitement about this basketball team," APSU coach Dave Loos said. "We figured we would be picked near the top and we think we are a good enough team to contend for the championship in a league where there are a number of really good teams—there is balance up and down the league.
"It is a league now where you have to be ready to play every night or you are going to go home with loss.  As I said, we are excited, the community is excited about this team, but as we all know it is going to be settled on the floor and we hope we are ready to make a run for it."
Austin Peay returns nine players and four starters from last year's team that tied for second in the league.  If the Govs are going to win a ninth OVC Championship they will do it with a veteran lineup that includes seniors TyShwan Edmondson, John Fraley and Josh Terry as returning starters along with sophomore Will Triggs. In his first year with the team a season ago, Edmondson ranked second in the OVC in scoring (17.1 ppg) and fourth in steals (1.8 ppg) while Terry averaged 11.0 and 1.8 spg.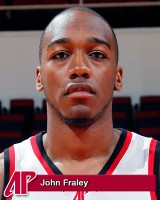 Fraley, meanwhile, continued to be a force inside, averaging 9.6 ppg and 7.4 rpg, fourth in the OVC.
Triggs started the team's final nine games, overall averaging 6.4 ppg and 4.6 rpg, but 10.7 ppg, and 7.6 after taking over as starter.
Campbell was a second-team All-OVC selection in 2009-10 and preseason All-OVC choice a year ago before a knee injury shelved him after just 10 games—he received a medical redshirt. He averaged 13.9 ppg a year ago before injury but 15.5 ppg and 5.3 rpg in 2009-10 as a sophomore.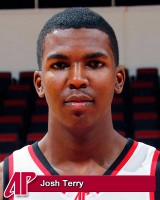 In addition, to Campbell and the returning starters, the Govs also return veterans Melvin Baker (7.1 ppg, 3.7 rpg), a 6-6 forward who started 23 games a year ago and junior guard Justin Blake (5.1 ppg), who also has significant starting and playing experience in the league.
The one question facing the Govs is at point guard. Caleb Brown handled the position a year ago but graduated last spring. Enter 6-1 Jerome Clyburn, who begin his career at Southern Miss before transferring to Santa Fe Community College in Florida. Also lending a hand will be 6-0 Herdie Lawrence, who along with 6-6 forward Chris Freeman offers the Govs interesting freshman talent.
Joining Edmondson and Campbell on the Preseason All-OVC team are Tennessee Tech's Kevin Murphy, who also was named Preseason Player of the Year, and Zac Swansey; Murray State's Ivan Aska and Isaiah Canaan; Tennessee State's Robert Covington and Kenny Moore; Eastern Illinois' Jeremy Granger and Southeast Missouri's Leon Powell.